ROH Road to Best in the World 2016: Columbus
By Big Red Machine
From June 05, 2016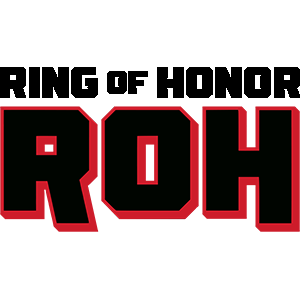 ROH Road to Best in the World 2016: Columbus (6/5/2016)- Columbus, OH

OPENING SEGMENT- Jay Briscoe comes out and says that ROH officials think he isn't healthy enough to compete tonight (commentators Ian Riccaboni & BJ Whimter had already detailed Jay's injuries from the past two nights for us). Roddy comes out and basically accuses Jay of cowardice by condescendingly telling him to take the night off and rest up for his big title match in two weeks. He also called Jay a bitch. Jay says that what he was trying to say was that ROH officials were the ones who didn't want him to compete, but he did, so the match would still happen.
I didn't like this very much at all. Everything got big pops from the live crowd, but to me watching at home it came off like cheap drama because there is no way they're going to go back on this match after advertising it as main event. I'm also not thrilled with the idea that ROH officials told Jay that he can't compete, but Jay has just decided that he wants to and so he is allowed to. It just makes you want to ask why this doesn't happen every other time a babyface is injured but still wants to compete.
If they are trying do something like this I think it'd be better to have Roddy and Jay both come out to hype up the main event and have Roddy attack Jay and injure his back. This way Jay looks tougher for fighting, you avoid the "ROH officials said I can't but I'm going to anyway" issue, and you can have Mark Briscoe run out to chase Roddy off to give us some build to their PPV match. "Giving Jay time to recover" would also create a perfect excuse for why this match should go on in the main event over the No DQ's blow-off for the ROH World Tag Team Titles (as opposed to just announcing this meaningless singles match as the main event over that match, effectively burying the tag titles and the two teams involved, which is the last thing you want to do after having taken the belts off of War Machine the way that ROH did. Their quest to regain them should be a big deal).

CAPRICE COLEMAN PROMO- he gets cheap heat by burying Ohio State and putting over Michigan, then putting over the Golden State Warriors and burying the Cavaliers.

CAPRICE COLEMAN vs. ACH- 6.5/10
Fine opener. Silas Young was on commentary.

MARK BRISCOE vs. STEVIE RICHARDS- 6.25/10
Ian Riccaboni claimed that Mark Briscoe told him he is focused on winning the TV Title. This is not the first time an announcer has made such a claim. Unfortunately, we have never heard MARK HIMSELF say something, so it comes across as total bullsh*t, especially when Mark has spent so much of the year trying to win the tag titles.
They also need to stop it with this "having the TV Title means you're the best wrestler on television" bullsh*t. It's not a magical talisman that gives you a +5 bonus to all of your stats as long as there is a TV camera around. It's a title belt, and it has almost always been portrayed as being subordinate to the ROH World Title (as it should be). It does not make you better than the world champion at all, any distinction between whether something is being televised or taking place on live TV is completely idiotic.
The match was surprisingly short. Stevie started playing the heel a bit as things progressed. He looked pretty good in the ring.

BEER CITY BRUISER vs. CHEESEBURGER- 4.75/10
Silas Young came out to do commentary. He said normally he would manage the Bruiser, but realized that he was facing lowly Cheeseburger tonight so that wouldn't be necessary. This was a very well-done big man vs. little man match.
Ian Riccaboni pointed out that at Global Wars, LigerBurgers defeat the men who are currently the ROH World Tag Team Champions, which, given Delirious' usual booking patterns, has me infinitely worried that when the New Japan guys come in next- the Death Before Dishonor PPV weekend- that we are going to see f*cking Cheeseburger getting a shot at the ROH World Tag Team Titles on PPV.

POST-MATCH SEGMENT- good
Silas cut a promo on Cheeseburger. He then went to beat up Cheeseburger but ACH showed up so Silas and the Beer City Bruiser bailed.

ALL-NIGHT EXPRESS vs. MOTOR CITY MACHINE GUNS- 6.5/10
Standard stuff aside from the finish, which was MCMG winning with a move I've never seen before: a double team Electric Chair Driver.

ADAM PAGE vs. JAY LETHAL (w/Taeler Hendrix)- 7.75/10
A good hot start to the match that added some real fuel to this fire, considering that Lethal and Page haven't actually interacted yet in this angle. Good selling of the leg by both guys (especially Lethal), and a much-needed strong singles showing for Page… but Page has now wrestled five matches since his big heel turn and he's lost EVERY SINGLE ONE OF THEM. If you're going to do f*ck finishes as frequently as Delirious does, why not use them in places where it actually makes sense?! Hell… I wouldn't have minded Page getting a count-out win over Lethal or even pinning him after interference from the Bucks to set up a title match at some point in the summer. Surely they're much better than having Lethal- who is selling an injury from last night- get the best of both Young Bucks as well as Page singlehandedly.

BJ WHITMER PROMO- okay… the fans need to just shut the f*ck up and let Whitmer cut his promo. It's REALLY frustration to sit here for five minutes and listen to nothing, and no, this isn't "heat," because it's not Whitmer I'm pissed at, it's the fans because all Whitmer is trying to do is cut his promo and they're not letting him. Whitmer eventually gave up, meaning we wasted five minutes on nothing.

KAMAITACHI vs. DALTON CASTLE (w/the Boys)- 7.5/10
Great showing from both men. This is the Dalton Castle I like to see: more wrestling and less goofy antics.

ADAM COLE vs. LIO RUSH- 7.25/10
Bullet Club came out to the ring with Cole, and then just went to the back. Not sure what the point of that was. Cole worked over Rush's head and neck, as those body parts had been worked over in his match last night. Another great showing for Rush. One of these days he's going to actually win one and it's going to be awesome.
After the match Cole put Rush over and offered him a handshake and gave him a big hug, but it was all a set-up to distract him so the Bucks could come out and superkick him… and all of the fans who were just cheering for Rush all cheered that this was too sweet. F*cking idiots. Bullet Club then nailed Rush with a triple superkick. MCMG came out to prevent them from doing any further damage.

NO DISQUALIFICATIONS MATCH FOR THE ROH WORLD TAG TEAM TITLES: The Addiction(c) vs. War Machine- 8.5/10
Twenty minutes of weapons and violence! Then we got some interference by Keith Lee and Shane Taylor that, while disappointing, does at least give some new faces some immediate direction. Also, that table shattering on the finish looked awesome.

RODERICK STRONG vs. JAY BRISCOE- 8.5/10
The story here was that Jay was coming in with injured ribs so Roddy worked them over all match. Jay worked over Roddy's head and neither man left their targeted bodypart alone the entire match. Jay got a visual pinfall after a ref bump, but it was Roddy who got his hand raised in the end. It's very curious that Roddy beating the #1 contender didn't lead to Roddy getting a title match because Roddy getting one more shot at the world title on his last night in the company at the post-PPV TV taping. His opponent there would have either been Lethal- who never beat him cleanly last year, or Briscoe, who he just beat here, and he could put his opponent over cleanly on the way out in a main event (O'Reilly's title shot could have easily waited until the next set of TV tapings). It makes a hell of a lot more sense than him putting over Dalton Castle in the middle of the card in a meaningless match for his big ROH goodbye.

A pretty awesome show from ROH, with an undercard ranging from solid to great, and a very strong one-two punch at the top of the card.