WWE Money in the Bank 2016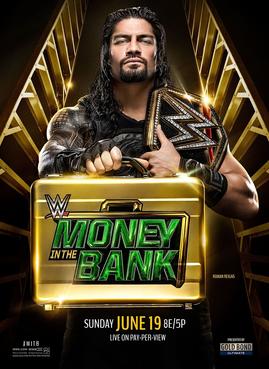 By Big Red Machine
From June 19, 2016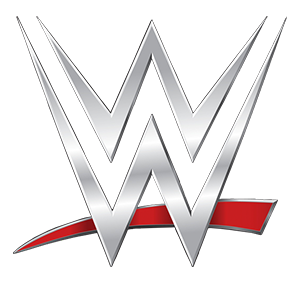 WWE Money in the Bank 2016 (6/19/2016)- Las Vegas, NV

KICK-OFF SHOW- we did even make it ninety seconds before someone (Booker) used the horribly annoying "what happens in Vegas stays in Vegas" cliché.

PICTURE OF LITA & RENEE'S NIGHT OUT- they're wasting time showing us someone's vacation photos. F*ck this. I'm just watching the matches.
Wait… the pre-show has Golden Truth vs. Tyler Breeze & Fandango? F*ck that. I'm not watching the matches on the pre-show, either.


MAIN SHOW:
FATAL FOUR-WAY MATCH FOR THE WWE TAG TEAM TITLES: The New Day(c) (w/Xavier Woods) vs. Colin Cassady & Enzo Amore vs. Luke Gallows & Karl Anderson vs. The Vaudevillains- 6.5/10
Before this match started, we wasted time with not one but TWO promos. That being said, New Day was actually pretty funny for once. Woods made sure to claim that they were "the ELITE team in this industry," which got loud boos. Speaking of funny, nothing anyone said here made me laugh anywhere near as hard as Michael Cole saying that Tensai "got a big head" after he and Anderson won a match in Japan.
Stuff happened. There was diving. A few teams got to tease victories. There was some awkward needs on the sequence leading to the finish with Gallows just kind of standing around and not doing anything for a while. I assume he was waiting for Cass to get into position for their spot. Also, JBL decided to refer to Bruiser Brody by his shoot name for absolutely no reason.

TOM PHILLIPS INTERVIEWS KEVIN OWENS- Jericho shows up. So does Del Rio. We've seen all of the guys in the MITB match bitching at each other for weeks now. Jericho invented the match, Del Rio keeps is the only one of them to have ever cashed in and won. Blah blah blah. Owens was GREAT, though. He even made fun of them for saying the same things. They didn't even say anything new. Why is this happening on a PPV?

BARON CORBIN vs. DOLPH ZIGGLER- 5/10
Cole claims that this rivalry has been "raging." Not the word I'd use to describe feud that didn't even get mentioned on the go-home show. This got some "boring" chants early on and they were definitely deserved, but they managed to salvage it by the end.

DANA BROOKE & CHARLOTTE vs. BECKY LYNCH & NATALYA- 4.25/10


At this rate, this show will probably go down in history as "Night of the Horrendous Gear."
Nattie and Becky hit the Hart Attack and didn't even go for a cover afterwards. Can just imagine Bret and the Anvil sitting there watching this match and screaming "THEY'RE KILLING OUR FINISH!" And that sentiment isn't wrong. At the least this probably would have been great false finish.
So they did stuff and the heals isolate Nattie and Dana does that arrogant "one foot on the chest pin" and Nattie kicked pretty darn quickly and I'm pretty certain I heard her shout "what you are you doing you little c*nt!" at Dana soon afterwards.
The match was pretty short for a women's match on PPV nowadays. Charlotte pinned Nattie after Dana shoved Becky into Nattie and then Charlotte hit Natural selection. I don't see how this progresses any sort of story.

POST-MATCH SEGMENT- oh. That's how it progresses a story.
Nattie snaps and attacks Becky. I know she's been a babyface for a really long time, but unless you're going to give her a monster heel push (which they obviously won't with Charlotte being the top heel) I think it's much better to keep her as the distinguished veteran babyface.

TOM PHILLIPS INTERVIEWS DEAN AMBROSE- awesome!

SHEAMUS vs. APOLLO CREWS- 4.5/10
They showed us a replay of a segment from last week's Smackdown where Crew sucker-punched Sheamus while comedy characters laughed. What an asshole. Stuff happened. It resulted in a rather unsatisfying win for our babyface in his PPV debut.

GOOFY BATTLEGROUND COMMERCIAL- oh come on! How do you have a commercial with a bunch of people dramatically waving their own flags but not have Rusev in it?


AJ STYLES vs. JOHN CENA- 8.25/10
Yeah… that's kind of the problem when the right finish to HUGE match like this is a run-in. I assume this will lead to a real separation between AJ and The Club setting up for a tag match at Battleground where Finn Balor will debut as the new leader of the newly re-christened Balor Club.

Why the f*ck are they putting Swerved commercials in the middle of my PPV?!

MONEY IN THE BANK LADDER MATCH: Dean Ambrose vs. Chris Jericho vs. Kevin Owens vs. Sami Zayn vs. Cesaro vs. Alberto Del Rio- 9/10
All of the crazy bumps and cool spots that you expect from a six-person ladder match, plus a story that allowed the hate-filled rivalries and of Zayn vs. Owens and Ambrose vs. Jericho to shine, and also an extremely hot crowd. I think this just beats out Kenny Omega vs. Michael Elgin for the coveted "Ladder Match of the Day" award.

WWE UNITED STATES TITLE MATCH: Rusev(c) (w/Lana) vs. Titus O'Neil- 3.75/10
Titus got shined up a bit but Rusev cut him off and beat him up… and just kept beating him up until he made him tap clean in front of his children on Father's Day. Then he went over to said children and cut a promo where he rubbed it in their faces. Now that's a f*cking heel!

WWE WORLD HEAVYWEIGHT TITLE MATCH: Roman Reigns(c) vs. Seth Rollins- 8/10
This was an extremely strange match, but in a way that has been very in-keeping with all of the strange decisions WWE has made with Seth Rollins' return. In this match, Roman was playing the heel. He was the one who was doing he trash-talking and while showing off how much stronger he was than Seth, setting up SETH as the one who got to make a valiant comeback. Then, towards the end, they did a spot where doctors came out to check on Roman existed purely so that we could have a ref bump so that Roman could get a visual pin and would be protected in this loss. Yes, a loss. Seth won the title here, completing his journey and returning from injury to reclaim the title that he never lost. The match was awesome and quite exciting, but it had this very strange feeling to it.

WWE WORLD HEAVYWEIGHT TITLE MATCH: Seth Rollins(c) vs. Dean Ambrose- no rating, BAD segment.
So Dean Ambrose, who is supposed to be a babyface and could have cashed in at any time (like, say, joining the Seth vs. Roman match at the beginning) decided to wait until after Seth had wrestled a grueling almost half-hour world title match in order to cash in. Not only did Dean choose to take advantage of Seth while he was tired, but Dean had the sound guy play his music to divert Seth's attention to the entrance way so that Dean could come out from the crowd and attack Seth FROM BEHIND, WITH A WEAPON. Then he hits Seth with his finisher and steals (and I really do mean "steals") the title that Seth put months of rehab into finally winning back. Why am I supposed to like this guy?
Michael Cole attempted to justify this by declaring it to be "the ultimate payback," but I'm not sure what this is even payback for. Surely if there were something that Dean hated Seth so much for, he wouldn't have stood there joking with him for twenty minutes on his stupid talk show on Raw just six days ago. I assume they are building towards the long-awaited Shield three-way, but there were MANY better ways to do this (especially if you don't want Dean to come off like a heel).


This was pretty much a three-match show. Those matches all delivered so I can't say that this wasn't good show, but I do kind of feel like most of the other matches were a waste of time (especially the women's match and the tag title match). Obviously this show would have been better if certain other matches hadn't started and/or ended in such a disappointing fashion (Ziggler vs. Corbin and Crews vs. Sheamus in particular) but the stuff I came to see was all excellent and there did feel like there was actual progress (and/or a blow-off) in one or two undercard feuds, so as I said above, I'm still quite happy with this show (aside from the ending).