ROH War of the Worlds Tour: New York City
By Big Red Machine
From May 14, 2016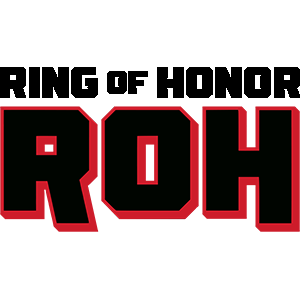 ROH War of the Worlds Tour: New York City (5/14/2016)- New York, NY

BJ Whitmer and Kevin Kelly are on commentary. Kevin Kelly says that those video he released were horrible and it is absolutely terrible what BJ has done Steve Corino's family. Okay… this bullsh*t needs to stop because it makes Kevin Kelly look completely ridiculous. I've seen every single video they've published. Both videos are over a year and a half old show Whitmer approaching Steve Corino's wife and infant son and… having a polite conversation with Mrs. Corino and in one video he holds baby Corino for a few moments. How dare he engage in this horrible, terrible conduct! The way they built this up I thought it was going to be video of Whitmer abusing Colby or something. This is quite literally nothing. I mean… if you want to show Whitmer threatening Corino's family, why not bring Allison Danger in to get beaten up or something? She's been suplexed by BJ Whitmer before. Just have him track her down and beat her up and then threaten to do the same to Steve's wife- or if you don't want to have your male heel assault a woman, why not justify Kelly Klein's presence in the Decade (and the entire company for that matter) by having Whitmer have HER be the one to assault Allison while he watches and laughs (plus, you might get a one-off Whitmer vs. Ares match out of it, and if nothing else that'd be an interesting change of pace).
And if you think I'm overreacting about how ridiculous this makes Kevin Kelly look, Whitmer literally said "it's just polite conversation, Kevin. What's wrong with having polite conversation?" and Kevin Kelly stammered around for an answer before finally saying that the fans should go check the footage out and decide for themselves.

reDRagon vs. ALL-NIGHT EXPRESS- 6.25/10
Rhett & Kenny have red and white megaphones and Kevin Kelly says they are "on a campaign to make wrestling great again." Do we really need this?
The match itself was your standard tag team match with Fish playing the babyface in peril. It was fun.

FOUR CORNER SURVIVIAL MATCH: Lio Rush vs. Michael Elgin vs. Dalton Castle (w/the Boys) vs. Moose (w/Stokely Hathaway)- 7.5/10
Bobby Fish joined the commentary team for this match because Dalton Castle is the #1 contender to the TV Title.
On his way to the ring Dalton Castle looked into the camera and said "Salutations, Big Apple" and I said "YES! That is the most Dalton Castle way he could have possibly expressed those sentiments."
This was a GREAT, action-packed match. Great showing by all four guys.

SILAS YOUNG vs. KUSHIDA- 4.5/10
Very disappointing. There was a lot of stuff they seemed to do just for the sake of doing it with very poor transitions. There were also one or two messy spots and the match was much shorter than I was expecting.

MOTOR CITY MACHINE GUNS vs. CHAOS (Trent Beretta & Gedo) (w/Rocky Romero)- 6.5/10
Rocky Romero did some commentary. He was extremely annoying. He also interfered in the match. MCMG won.

JUSHIN "THUNDER" LIGER & THE BRISCOES vs. BULLET CLUB (Adam Page & the Guerrillas of Destiny)- 6.75/10
Page is now going by the moniker "the hangman" and is carrying a noose to the ring. They had a wild brawl.

WHITMER & CORINO SEGMENT- pointless and went too long. Whitmer started to cut a promo on Corino and also said there was more tape out there. Corino came out but got held back by security. Whitmer decided to leave so Corino cut a great promo on him saying "let's do this right now." Whitmer obviously didn't.

CEDRIC ALEXANDER vs. DONOVAN DIJAK (w/Prince Nana)- 6.75/10
Kevin Kelly tells us that "Veda Scott has had a long-simmering rivalry with Prince Nana." When the hell did this happen? This was a lot of action packed into a short amount of time. Cedric was definitely in "show them what they missed out on" mode. He gets a handshake and Dijak raising his hand on the way out. That seems pretty backwards.

ROH WORLD TAG TEAM TITLE MATCH: The Addiction(c) vs. War Machine- 6/10
At last week's show in Dearborn The Addiction weaseled their way into a title shot by pandering to War Machine's pride. They tried to take advantage of War Machine's fatigue from the battles they had been through, both the previous night and earlier on thatshow, but even then they still had to cheat and use not one but two shots with a title belt to win the titles. Now, tonight, they had to defend the titles against War Machine, and when it became clear to them that they couldn't win, they got themselves intentionally disqualified. It's a finish that furthers the story they are trying to tell, building off their last match and obviously building up to a future match (a No DQ's match on June 5th in Columbus, OH). This is exactly the situation in which a disqualification in a title match should be considered acceptable… and yet, this one has been met with a lot of hostility from the fanbase.
Why? Because f*ck finishes only work when used sparingly, and ROH has been using them WAY too much for the past year. As a result, what should have been a good angle to build up to a rematch and get heat on the heels instead gets heat on the promotion and leaves the fans feeling cheated.

POST-MATCH SEGMENT- War Machine beat The Addiction up after the match and then posed with the belts.

HIROSHI TANAHASHI vs. MATT SYDAL- 7.75/10
Sydal worked the head a bit while Tanahashi worked the back. I was really expecting more out of this match. On commentary, Kevin Kelly seemed to be laying the seeds for a possible Sydal vs. Ospreay match.

ACH vs. TETSUYA NAITO- 8.25/10
Awesome match. Both men sold well, their spots were perfectly timed, the match was well-paced, and the crowd was hot, but more than any of that, this was one of those matches where everything just sort of clicked. Much like the first TLC match, it's a match that seems like it should have a lower rating than it does when you realize how little they really did in comparison to what we're used to seeing, but for some reason it all just fits together to become more than the sum of its parts.
Naito assaulted Tod Sinclair after the match, which seems like the sort of thing which should cause a kayfabe international incident.


RODERICK STRONG & JAY LETHAL (w/Taeler Hendrix) vs. BULLET CLUB (Adam Cole & Matt Jackson) (w/Nick Jackson) vs. CHAOS (Tomohiro Ishii & Kazuchika Okada) (w/Gedo)- 8.5/10
We got a while of the standard craziness you would expect in a situation like this while also teasing Strong vs. Ishii and Lethal vs. Okada. When we eventually got those two match-ups they were both given the chance to shine. Then we had an utterly CRAZY finishing sequence. One hell of a main event (and you'll probably enjoy it even more than I did if you enjoy Cole/Young Bucks antics and/or Ishii no-selling).

A great show from ROH! Hopefully this Bullet Club angle will continue to improve in storyline quality as well as match quality.