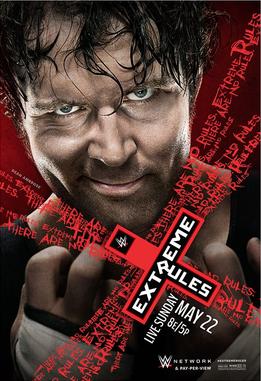 By Big Red Machine
From May 22, 2016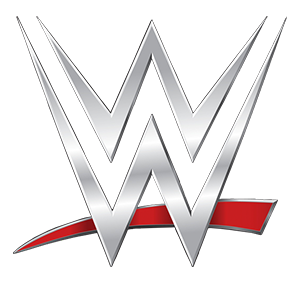 WWE Extreme Rules 2016 (5/22/2016)- Newark, NJ


PRE-SHOW:
DUDLEYS PROMO- awesome. They got the fans to chant ECW… then called them "sheep" and took credit for killing ECW by jumping to the WWE. Devon then said that they weren't on the Extreme Rules PPV because they were "above" it. Then Bubba said they wanted to get out of New Jersey as soon as possible. These two are the best heels in wrestling right now, bar none. They also buried the "new era."
Big Cass came out and cut a good promo on the Dudleys. He then simultaneously put over the effort of the ECW wrestlers while burying the size of the promotion by putting over how the "stars of the new era" were doing it in front of millions of people instead of instead of in "bingo halls and ballrooms."
Cass wanted to fight the Dudleys. They beat him up for a bit but he made his own comeback and got the best of them despite the numbers. I don't like having the Dudleys get beaten up two-on-one, but the point of this was to put Cass over strong- which it did-, and no one knows how to get their heat back on the mic better than the Dudleys.

JOJO INTERVIEWS MIZ & MARYSE PROMO- Miz was doing his wacky "I need another take" gimmick. It stinks. Also, Maryse's accent seems to have completely disappeared.

RUSEV & LANA IN THE SOCIAL MEDIA LOUNGE- AWESOME!
Lana immediately buried Tom Phillips because the hashtag for this was "AskRusev" instead of "AskRusevAndLana." Tom asked if they were ready to hear the WWE Universe's question, and Lana immediately replied that she wasn't really interested in anything the fans had to say.
Rusev was asked how he would combat Kalisto's speed. He said the following: "Who cares about speed when you have size. You might have speed but you still have to come… close to me."
The second question was someone asking what "matchka" means. Lana immediately buried this person for being too stupid to search the internet. GREAT stuff from both of them.

NO DISQUALIFICATIONS MATCH: Baron Corbin vs. Dolph Ziggler- 6.5/10
Really good match. Dolph worked the head and did a great job of playing the underdog desperate to get the win. Corbin also played his role well. I thought the low blow finish in an otherwise "clean" No DQs match (they did some other little things like not having to break in the ropes, but nothing major) did a brilliant job of justifying the stipulation while also not doing too much (they are the opener, after all) and also managing to feel like a cheap heel win even though it was technically completely legal (the credit is due to both Mauro and Ziggler for helping that one). MAJOR props to whoever came up with that finish.

MAIN SHOW:
TORNADO TAG TEAM MATCH: The Usos vs. Karl Anderson & Luke Gallows- 6.75/10
Byron Saxton agrees with me that New Japan refs were WAY too lax about enforcing the rules on the Bullet Club. Obviously he didn't say it in those words, but he did say that they were used to being able to do what they wanted in Japan and wrestle in tornado-esque environments. I'll count it.
Great showing by both teams They made great use of the stip to make sure that it felt very different from other tag team matches, but also avoiding the use of gimmicks (aside from one spot towards the end) and making sure it didn't get too chaotic to make sure it felt different from all of brawls we've seen over the years. They did have one attempted shot with the ring bell at the end which did play into the finish. Like the Ziggler vs. Corbin match, this was a fine way of using "Extreme Rules" theme while not doing too much and hurting the matches still to come (though I'm not sure there are no DQs in a tornado match and the referee did get the ring bell out of the ring as soon as possible).

JBL actually outright said about Roman "love him or hate him, you've got a passionate reaction to him, and that, to me, means we've got a megastar." Okay. We f*cking get it. The fans boo Roman but you think he's the future of the industry and want him to be a babyface. You don't have to have your announcer outright say non-kayfabe justification why he is totally a star even though the majority of your fanbase is giving him pretty much the opposite of the reaction you want him to be getting.

WWE UNITED STATES TITLE MATCH: Kalisto(c) vs. Rusev (w/Lana)- 6.5/10
Rusev worked over the back all match, including using Lex Luger's Torture Rack, which I marked out for. Rusev wound up shoving Kalisto off the top rope so that he landed spine-first on the apron, then applied the Accolade and REALLY cranked it back to make Kalisto tap. From the moment Kalisto took the bump onto the apron they played it off like he was injured. I assume this is just them protecting him a bit in his clean loss rather than a real injury.

NEW DAY PROMO- once they got past the "time machine" crap and Xavier plugging his Twitter it was pretty good.

WWE TAG TEAM TITLE MATCH: The New Day(c) (w/Kofi Kingston) vs. The Vaudevillains- 5.75/10
Not only did the Vaudevillains finisher get kicked out of, but it was XAVIER WOODS who kicked out of it. Then, FOR NO REASON, Kofi Kingston interfered, allowing the New Day to win. WHY ARE THE BABYFACES CHEATING?!

RENEE YOUNG INTERVIEWS AJ STYLES- she wants to know if Gallows & Anderson will interfere. AJ doesn't actually say they won't, but he does start off by brushing her off by saying "haven't we talked about this already?" He also said that "no matter what" he will win the title tonight. Then he walked into The Club's locker room, so they are strongly teasing a heel turn.

FATAL FOUR WAY MATCH FOR THE WWE INTERCONTINENTAL TITLE: The Miz(c) (w/Maryse) vs. Kevin Owens vs. Sami Zayn vs. Antonio Cesaro- 8.75/10
Zayn immediately takes Owens out with a Helluva Kick for a HUGE pop. They continued from there to have an absolutely AWESOME match, with some brilliant false finishes. The story was your standard story of pins always getting broken up by the other guys in the match, but they made sure that from the very first moment they peppered in some spots especially designed to show the hate between Zayn and Owens, which then paid off at the finish when Zayn had the match won by Owens pulled him out of the ring. Zayn then went nuts on Owens, beating the crap out of him on the outside… but he was so focused on Owens that he didn't see Miz slip into the ring and steal the pin on Cesaro to retain the title.

JBL told Byron "if you were on life support, I'd pull the plug so I could charge my iPhone." That has got to be one of the meanest things ever said on WWE commentary.

ASYLUM MATCH: Chris Jericho vs. Dean Ambrose- 6.75/10
This cage-lowering music is the exact opposite of the Hell in a Cell music. That music is ominous. This music is goofy.
The match was fine for a while but then it really started to drag. It picked back up again when they got out the thumbtacks (or, more specifically, when they started focusing on teasing thumbtack bumps) and it eventually got pretty darn good.
During this match JBL once again found a colorful way to tell Byron that he wished he was dead.

They tell us that "the entire Foley family is here at ringside," but I don't see Mick anywhere.

SUBMISSION MATCH FOR THE WWE WOMEN'S TITLE WITH RIC FLAIR BARRED FROM RINGSIDE: Charlotte(c) vs. Natalya- 5.25/10
It was going pretty slow… and that was before the f*ck finish. "Ric Flair" came out but it was really Dana Brooke dressed as Flair. This distracted Nattie, who then got put in the Figure Eight and tapped out. Why are Charlotte and Dana working together? This is both random and obnoxious.

EXTREME RULES MATCH FOR THE WWE WORLD HEAVYWEIGHT TITLE: Roman Reigns(c) vs. AJ Styles- 9/10
That "Roman is Anoa'i-ing" sign was quite clever.
This was an absolutely FANTASTIC brawl. The story of the match was first Roman working over AJ's back by throwing him into things all over the arena. Towards the end they shifted to the expected interference story. I thought they actually did a great job with that in the way they managed to keep Anderson and Gallows as obvious heels and Usos as obvious babyfaces but they made sure that you completely sympathized with AJ's outrage and frustration when he started wailing on the Usos. While in some ways it kind of feels like nothing has been solved here (I don't even think it would be a bad idea to put these guys in a six man tag as the semi-main event of MITB instead of having the title defended), I wouldn't feel in any way like AJ got cheated if he doesn't get a rematch.

POST-MATCH SEGMENT- well… never mind my idea about a six man tag between The Club and the Bloodline instead of a world title match on next month's PPV. Seth Rollins is back. He hit Roman with the pedigree, posed with the belt, and got a monstrous pop.

A pretty damn great PPV from WWE (and not a single McMahon in site. Coincidence?), although the sh*tty finish in the women's match definitely killed some of its momentum. Other than that, though, things seems to be back on track.

STUPID ANNOUNCER QUOTES:
1. When talking about his "favorite tag team to ever come out of Japan," he cited the Hell Raisers. In order to "come out of Japan" wouldn't you have to actually leave Japan?

2. JBL said that Rey Mysterio Jr was a two-time US Champion, which I'm certain is untrue. In fact, I'm certain he never even won the belt once.

3. Byron botches Shayna Baszler's last name, pronouncing it "bozler." Or, as Byron would perhaps say, he baytched it.