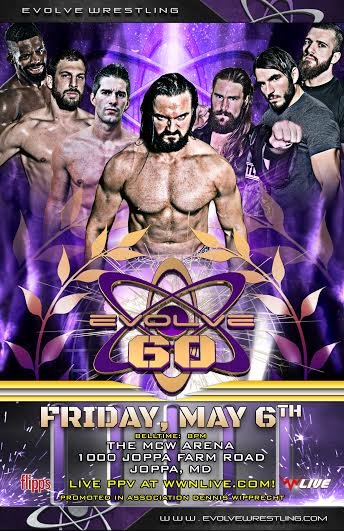 By Big Red Machine
From May 06, 2016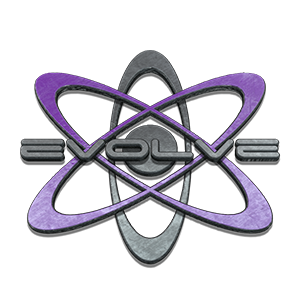 Evolve 60 (5/6/2016)- Joppa, MD

CALEB KONLEY vs. LIO RUSH- 6.75/10
So we've got a guy under contract to ROH against a guy under contract to TNA happening in an EVOLVE ring. Rush got the upset win. SoCal Val will surely be unhappy with Mr. Konley about this.

THE BRAVADO BROTHERS vs. THE DEVASTATION CORPORATION (Blaster McMassive & Flex Rumblecrunch)- 6/10
That goatee makes Harlem Bravado look way too much like the Sheriff of Rottingham for me to not burst out laughing whenever I see him.

MATT RIDDLE vs. ANTHONY NESE- 6.75/10
I really loved the finishing sequence.

JOHNNY GARGANO vs. MARTY SCURLL- 7.75/10
A really great match with a surprising finish. I was certain we were either going to get a draw or Scurll would win. I guess this win could be used to set Johnny up for a title shot as he beat the #1 ranked guy in the company (who also happens to have a non-title victory over the champion), and by the time Thatcher would have wrapped up his other business and would be ready to face Gargano, we'd probably be at least ten months removed from their previous match.

POST-MATCH SEGMENT- Gargano calls out Drew Galloway, saying that he wants to talk. He wants to set the record straight about the WWE/NXT relationship with EVOLVE. He says that it doesn't compromise independent wrestling. All it does is help get EVOLVE wrestlers more exposure. Gargano accuses Drew of being bitter because "when you were in WWE, you were the Chosen One. And what did you do? You had your chance and you blew it!" Drew sucker-punched Gargano and started to beat him up but Ethan Page came out to make the save, transitioning into…

DREW GALLOWAY vs. ETHAN PAGE- 6.5/10
A nice heel finish for Drew. I think they're just going to make low blows his thing in this feud. He also gave Page a completely unnecessary Future Shock DDT after the match was over.
After the match, Drew cut an AWESOME promo giving more of an explanation of his side of the angle. He promised that at the end of the weekend there would be something "that would have everybody talking" and it wouldn't be WWE/NXT related. It would be "an independent idea."
Drew went to give Page another Future Shock DDT but Gargano came out with a chair to chase him off. Page reached his hand out to Gargano, seeking a hand up, but Gargano walked off, mirroring an angle they did a few years ago with Rich Swann and Gargano with Page in Gargano's role and Gargano in Swann's role.

EVOLVE WORLD TAG TEAM TITLE MATCH: Catchpoint (Tracy Williams & Drew Gulak)(c) vs. Catchpoint (Fred Yehi & TJP) (w/Stokely Hathaway)- 7.5/10
I'm not sure how Yehi & TJP ended up with a title shot, seeing as how they have literally never teamed together. Gulak is still carrying around the EVOLVE World Title. Lenny Leonard made it clear to us that Thatcher was still the recognized champion, but he didn't seem particularly outraged that Gulak was walking around with the belt and no EVOLVE official made any sort of attempt to get the belt from Gulak.
Before the match was about to start, Stokely grabbed a mic to congratulate TJP in advance for the big victory he would surely have hear tonight. Gulak and Williams were very disapproving of this showmanship. Stokely then claimed that he knew TJP was a star all along even though Gulak (supposedly) said he wasn't. Gulak responded by calmly saying "I never said that." Stokely also put over Triple H, who had apparently thinks so highly of TJ that he offered him an automatic berth in the Cruiserweight Classic. Gulak told Stokely that this was a time for "competition" so he had better get his ass out of the ring.
They worked a pretty great submission-based tag team match, with Yehi getting the chance to show his stuff. Gulak made TJP tap, which Stokely was not pleased about.

POST-MATCH SEGMENT- good
Gulak cut a promo on EVOLVE Champion Timothy Thatcher saying that Thatcher disrespected the belt by laying it down in the ring, so he will hold onto the belt until Thatcher grows the balls to defend it again. He also said that Thatcher owed every single member of Catchpoint a title shot. I can see where Riddle (two matches against Thatcher with controversial finishes) and Gulak (who I believe is undefeated against Thatcher in EVOLVE) can base their claims from, and Williams beat Riddle on the Mercury Rising 2016 WWN Supershow, so maybe he has an argument for a title shot, but I don't see what either TJP or especially Yehi (who has actually never won a single match in EVOLVE) have done to warrant a title shot.
Gulak announces that when EVOLVE returns to this town in August, Thatcher will defend the title against a member of Catchpoint. This brings out Matt Riddle, who takes the belt from Gulak and declares himself to be the real champion. Riddle heads to the back and Stokely Hathaway follows him, now seemingly trying to attach himself to Riddle has he has done with TJP. The rest of Catchpoint then headed to the back as well.

CHRIS HERO vs. ZACK SABRE JR.- 8.5/10
Chris Hero wears a Duke jersey for cheap heat in Maryland (GO TERPS!) This felt a bit more striking-focused than their other matches, but it's still the same general story of Hero working the head with strikes and piledrivers looking for the KO while Zack works on the arms looking for the submission win. In some ways it is true that if you've seen these guys wrestle once, you've seen them wrestle a million times, but no matter how many times they tell pretty much the same story it always works perfectly, so who can blame them? (And, in fairness, they have done little things to change it up [for example, in either their first EVOLVE match or their PWG match in 2015 they focused more on the hand and fingers instead of the arm. Stuff like that]). After the match, the winner cut a promo saying that he should be the #1 contender to the EVOLVE World Title. Another awesome Hero vs. Sabre Jr. match to cap off another great show from EVOLVE.