ROH Conquest Tour San Antonio
By Big Red Machine
From April 23, 2016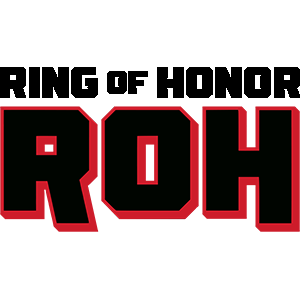 ROH Conquest Tour: San Antonio (4/23/2016)- San Antonio, TX


SILAS YOUNG vs. MARK BRISCOE- 5.75/10
Mark Briscoe has new music. It sounds nothing like his old music. It wasn't a particularly exciting match or anything, but these two did a great job of getting the crowd into the show. They told a bit of a story with Silas working over Mark's back.

WILL FERRARA vs. RHETT TITUS (w/Kenny King)- 5.5/10
According Mr. Wrestling III, Ferrara and Rhett are former training partners and former and tag team partners. He also assures us that "we don't see it a lot on TV but we see it in the locker room and on the road: there's a tension there." Well if we don't see it then it's f*cking useless!
Mr. Wrestling III also said that Prince Nana's "age of enlightenment" envelopes have helped Ferrara to no longer make the "young guy mistakes" that he used to make. I hate nebulous bullsh*t like this. If you are going to say something like this, give me some evidence. If this is what the storyline is supposed to be then I should be able to see examples of him no longer making these mistakes.
They had a mediocre match. Ferrara kicking out of Rhett's finisher at one did bug me, but they did actually have it lead to him making his big comeback, although at that point it almost seemed like a waste to not have Ferrara win this one.

BOBBY FISH vs. KENNY KING (w/Rhett Titus)- 6.5/10

THE ADDICTION vs. MOTOR CITY MACHINE GUNS- 7/10
Don't get me wrong: the action in this match was pretty great, but it didn't in any way feel like a match in a feud that was six months in the making. It just felt like a random tag match between two teams in the division. MCMG won clean with Skull & Bones, just like we saw on TV back in March… and then MCMG attacked them after the match, just like we saw in TV back in March. They hit Sabin with the Best Meltzer Driver Ever. They played this up like a big injury angle.

SHANE TAYLOR & KEITH LEE vs. THE DIRTY OUTLAWS (Andy Dalton & Ken Phoenix)- 3.5/10
Three quarters of the guys in this match are guys I'm certain I have said I never wanted to see in ROH again. My opinions of them have not changed since then: The Dirty Outlaws are horrible, Taylor just looks large and fat, while Lee seems to have some actual talent and charisma. The good news is that Dalton is about to go on a three-month tour of NOAH, which means that I won't have to see him in ROH again for three months.

CHEESEBURGER T-SHIRT COMMERCIAL- they have somehow found a way to make this even more annoying.

THE YOUNG BUCKS vs. CHEESEBURGER & DELIRIOUS- no rating. Decent comedy match.

SIX MAN MAYHEM PROVING GROUND INSTANT REWARD MATCH: ROH World Champion Jay Lethal vs. ACH vs. Kyle O'Reilly vs. Jay Briscoe vs. Roderick Strong vs. Moose (w/Stokely Hathaway)- 7.75/10
Almost an 8 but not quite. The important news here is that Jay Briscoe got a visual pinfall on Lethal but the ref was down so it doesn't count. Also, Moose used a five knuckle shuffle, which needs to stop immediately.

POST-MATCH SEGMENT- they bring up that Briscoe never got his rematch. Okay. Fine. 1) Why has he waited so damn long? 2) All Briscoe needs to get into the title picture is to invoke his rematch, so why not use this visual pinfall angle to set up a different challenger?

STREET FIGHT: Adam Page vs. BJ Whitmer- 5/10
An extremely disappointing match. I know that Whitmer got hurt so they had to rush the finish, but that was fifteen minutes into the match and it felt like they hadn't done anything other than throw each other into the barricades. Never mind not feeling like a blow-off, this didn't even feel like a street fight. With each passing moment it feels like splitting these two up is a worse and worse and worse decision.

A very disappointing show from ROH, although at least it did have one important angle so I don't feel like my time was completely wasted. Still… I just can't recommend it.