By Big Red Machine
From May 01, 2016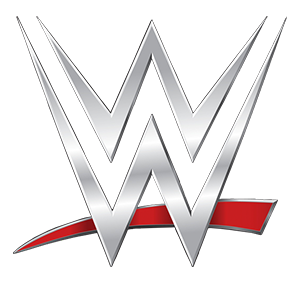 Chicago, IL

PRE-SHOW:
DOLPH ZIGGLER vs. BARON CORBIN- 5.75/10
Corbin has new pants that have a bunch of pockets and pouches. They look really stupid. Speaking of stupid, how about that finish? Corbin beats the sh*t out of the Dolph all match only to lose by roll-up? Is it possible that they could be using this to set up a story where Corbin gets even more aggressive to make sure he doesn't make this same mistake of not following up ever again? Yes. But this is WWE so I don't expect it.

WWE UNITED STATES TITLE MATCH: Kalisto(c) vs. Ryback- 6.5/10
I have no idea why Ryback is getting another title shot. Hell… I'm not even sure I've seen either of these guys on TV since WrestleMania. The match was pretty good and the finish was quite fun.

Did you spot the two members of the creative team sitting in the third row facing the hard-cam?
(Hint: they're the clowns).

MAIN SHOW:

NEW DAY PROMO- the sound kept cutting out on me, which made this much less annoying. That being said, it was still quite annoying to have my PPV time wasted by this pointless bullsh*t.

TAG TEAM #1 CONTENDERSHIP TOURNAMENT FINALS: Colin Cassaday & Enzo Amore vs. The Vaudevillains- no rating.
Enzo got injured smacking his face on the bottom rope at very high speed. He hasn't moved since and had to be stretchered out. Hopefully he's okay.
New Day are taping this match on their phones, which is illegal.

SAMI ZAYN vs. KEVIN OWENS- 8.25/10
Well… my fears that WWE wouldn't give these two enough time proved unwarranted. An awesome match. Great post-match stuff from Owens, too. He says that now that he is done with Sami Zayn, he wants to focus on getting back his IC Title.

WWE INTERCONTINENTAL TITLE MATCH: The Miz(c) (w/Maryse) vs Cesaro- 7.5/10
GREAT match! Miz worked Cesaro's injured shoulder. Cesaro used his strength to still be awesome. Owens was doing commentary so Zayn came out to attack him, which caused a distraction so the ref didn't see Cesaro make Miz tap. Cesaro knocked Zayn and Owens off the apron but then Miz rolled Cesaro up. Then we got some more brawling, including Cesaro hitting Miz with the Gotch-style Neutralizer. Things ended with Owens standing tall with the IC Title belt.

CHRIS JERICHO vs. DEAN AMBROSE- 8.5/10
Well… this PPV is turning out to be pretty darn blow-away awesome now isn't it? Hell of a match from these two.

MAURO RANALLO INTERVIEWS AJ STYLES- good.

They showed us Sasha Banks talking to Shane McMahon backstage. I can only assume she is asking him why the hell he hasn't been booking her for the past few weeks.

WWE WOMEN'S TITLE MATCH: Charlotte(c) (w/Ric Flair) vs. Natalya (w/Bret Hart)- 7.25/10*
Great selling from Nattie and good submission work by both women. This was really close to an 8/10, but I took off a bunch of points because of the COMPLETELY POINTLESS MONTREAL FINISH! Way to ruin an awesome match, "creative."

VINCE DECIDES WHICH OF HIS KIDS WILL RUN THE PROMOTION- bad.
Lots of "CM PUNK!" chants.
Steph comes out to make a political speech… and 99% of what she says is completely true. Shane then comes out and shows a bunch of headlines that he is doing a good job running Raw, but doesn't quote any actual evidence from these articles. He also tried to take credit for drawing new subscribers to the Network because of his Mania match… which was actually a match that was booked by Vince. A good determination of how well Shane has done would be to look at how many people have signed up/renewed their subscription since WrestleMania.
Anyway, all that really matters from this segment is how much time it took away from the PPV (too much) and what the result was. That result was Vince saying that both of them will run the show… so brace yourselves for numerous insufferable segments of these two bickering every single week.

WWE WORLD HEAVYWEIGHT TITLE MATCH: Roman Reigns(c) vs. AJ Styles- 7.25/10
AJ won by count-out but Shane came out to restart the match with no count-outs, even though a count-out is a completely legitimate finish. Then we got another restart after Roman accidentally hit AJ with a low blow but this time it was Steph coming out to restart this match with no DQ's, either. I think both of these restarts really got in the way and they could have had a much better match without them (with a ref bump being used to set up the Bullet Club interference).

MCMAHONS BACKSTAGE- AJ will get a rematch in an Extreme Rules match at Extreme Rules.

A pretty damn good show in the ring from WWE, but aside from the Jericho vs. Ambrose feud, it really doesn't feel like anything was resolved. Every single feud will continue, we still don't know if AJ and Bullet club are truly working together, the McMahons are still feuding… almost nothing has changed or moved forward in any real way.