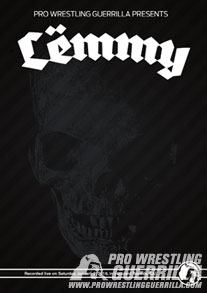 By GARZA
From January 02, 2016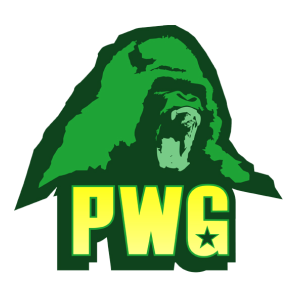 Brian Cage vs Chris Dickinson - 7/10

This will be the best big man hoss fight you see this week, you know, considering they fight like high flyers. in typical PWG tradition, awesome opening match. If you've never seen Chris Dickinson, it's like if Mojo Rawley had Davey Richards' talent. I do have to say, match was a bit botchy at times, Cage was dropped on his head 3 times. Finished lacked a bit.


Drew Gulak vs Timothy Thatcher - 8.5/10

Hero is suggesting this match should be a 'loser wears kneepads' match and also brings up the idea of Thatcher playing video games, which my mind can't wrap around on. If you ever have to do a presentation on ancient Greek wrestling, you could show some footage of this match and no one would notice. This was a beautiful clinic on working each other's limbs and selling, at one point Thatchers' arm is so fucked up that he kicks out by bridging using only his neck.


Sami Callihan vs Trevor Lee - 7/10

This match started off really weird, I thought it was going to be a full blown brawl, and it kinda was, but inside the ring. Bunch of hard hitting, Trevor Lee heel antics, and a LOT of kicks to the face.


Jack Evans vs Drew Galloway - 7/10

Jack Evans promo! He challenges Drew to a dance off. So if you watched Evans vs Cage or Hero, you're going to start noticing a theme in Jack calling out big guys. Match was awesome, just as you would expect from Evans, lots of fly spots and Jack getting his ass kicked, plus his signature overselling.


"Speedball" Mike Bailey vs Adam Cole - 8/10

The much anticipated return of Adam Cole to PWG. Great match with Cole working Bailey's leg, and Speedball kicking Cole on every open spot possible. I missed Adam Cole, BAYBAY!


Akira Tozawa vs Zack Sabre, Jr - 9/10

This match was so anticipated and these guys so awesome, that the match can't even start. Just a perfect combination of Sabre's submission game with Tozawa's striking game. Tozawa worked Sabre's head and Zack worked on Akira's arm. This felt more like a Dragon Gate match, which I believe is the only time these two had ever faced each other.


PWG World Title Match
Roderick Strong (C) vs Chris Hero - 8.5/10

In the ultimate heel tactic in PWG, Roddy said that he doesn't want Knox as the ref and brought out Justin. I think we can all agree that Hero has been having the best matches of his career in the last 2 yrs, well Roddy just manhandled him all this match, surely Hero has a lot of offense in too, but Roddy was just all over the place in this match.

Post-Match - Cole comes out in support of Strong. Roddy grabs the mic and says that from the bottom of his heart, he hates everyone here. Sabre comes out and says that it sucks that he's making all these trips and he hasn't received his title match because Roddy has scheduled shots already, but when he finally gets his chance, he's taking the title.

Post-show - Roddy is pissed off and Cole is trying comfort him, he gives him a signed picture of himself, Roddy in return gives him the shirt he wore to the ring. After that Roddy tears the picture, Cole spits on the shirt. Can't wait for these two to turn on each other.


OVERALL THOUGHTS:

Great show by PWG like always. Show was January 2nd, so the lost a lot of talent to Japan, thus there wasn't a single tag team match for instance. I'd say that Thatcher/Gulak and Sabre/Tozawa are definitely worth going out of your way to check out.