By Big Red Machine
From March 19, 2016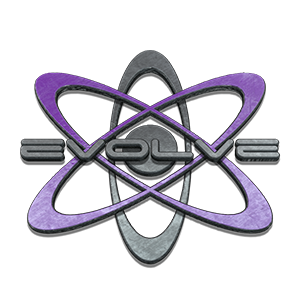 TJ PERKINS vs. SAMI CALLIHAN- 7.5/10
The story of this match was both guys working over the opponent's leg, but there was a little sub-story here as well where Sami would get a bit too cocky and play to the crowd before hitting a move, resulting in TJ being able to reverse it and take control of the match, which paid off perfectly at the end. After the match, TJ grabbed a mic and said "Hey, Regal! You know I'm a free agent?"

ETHAN PAGE vs. CHAD GALLOWS- 5/10
Page picks up the clean win with the package piledriver, which Lenny Leonard notes used to be used by a good friend of Johnny Gargano's.

FRED YEHI vs. DREW GULAK (w/Tracy Williams)- 6.5/10
GRAPPLING! It's entirely possible that they didn't take a single bump the whole match, and I don't remember too much in the way of strikes, either. Gulak won. Yehi offered a handshake. Gulak told him he saw "much potential" in him… but he hadn't yet earned the right to shake Gulak's hand.

TRACY WILLIAMS PROMO- he reminds us that the last time they were in an EVOLVE ring together, Hero knocked him out from behind. He wants Hero right now!
He also assures Drew Gulak that he has this on his own, almost shoving Drew out of the ring. Hero's music starts to play, and he and Gulak have a stare-down in the aisle, which is ended by Williams once shoving Gulak through the curtain. This resulted in Hero and Williams having a stare-down with the referee getting between them as a precaution. All very intense.

TRACY WILLIAMS vs. CHRIS HERO- 8/10
A very Chris Hero match with a lot of head-hitting and a few very big piledrivers.

CHRIS HERO PROMO- awesome!
Hero says he has seen a lot of people call themselves "the best in the world" but he has beaten all of them. He says he's "not the best in the world": He's "the greatest of all-time."

TEAM TREMENDOUS vs. THE PREMIER ATHLETE BRAND (w/ Andrea)- 6.75/10
PAB win after interference by Andrea. I was quite shocked at this result, as not only are Team Tremendous getting a title shot tomorrow night, but PAB are currently doing an angle where Konley wants to focus on his singles career more than his tag team career.

ZACK SABRE JR. CHALLENGE SERIES: Zack Sabre Jr. vs. Johnny Gargano- 8.5/10
Awesome match. The things Zack Sabre Jr. does to people's arms is downright scary.

THE PREMIER ATHLETE BRAND JUMPS JOHNNY GARGANO- they beat him down while Nese cuts a promo saying that they are still gunning for the tag titles. Ethan Page comes out with a steel chair to make the save. He then tells Gargano that "on nights like tonight when Drew Galloway doesn't have your back (Drew was not booked on this show), Ethan Page has your back." I love this Ethan Page's redemption(?) angle SOOOOO much.

EVOLVE TITLE MATCH: Timothy Thatcher(c) vs. Matt Riddle (w/Team Catchpoint)- 6.5/10
A very disappointing match. The important thing was the finish, which was Thatcher capitalizing off of what was probably an inadvertent low blow, then hitting a headbutt and picking up the pin. Team Catchpoint was quite upset about this.

POST-MATCH SEGMENT- Gulak got in Thatcher's face and called him a "disgrace" and an undeserving champion, etc. etc. They looked like they were about to fight but Tracy Williams tried to break it up. Sami Callihan snuck into the ring and hit Thatcher from behind with a bicycle kick. Then he held up the belt and pointed to the digital sign advertising the WWN Live Experience in Dallas. That part looked so idiotic to the point where I popped when Sami distracting himself by doing this allowed Williams to grab him from behind and choke him out.

A pretty good show from EVOLVE. There was a lot of great stuff here, but the one match I was looking forward to the most, the main event, didn't deliver. I think that Gabe in his ROH days would been more cautious and found a way to book something else as the main event so as to not leave that "bad main event" taste in your mouth. The show is still well worth watching, though.