PWG All Star Weekend XI Night 2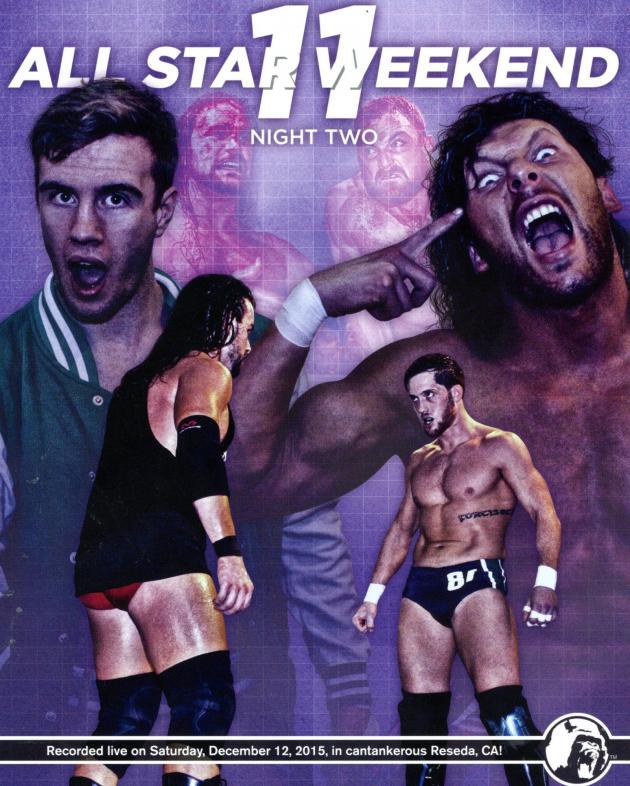 By GARZA
From December 12, 2015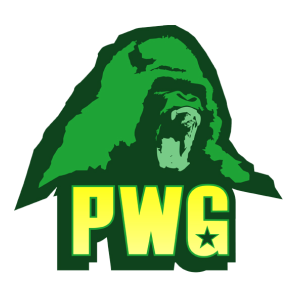 Kikutaro Opening Promo - Awesome for Kikutaro


Kikurato vs Chuck Taylor - Perfect 10/10!

Big Upset! Not many near falls, but awesome finishing sequence!


Kikutaro vs Chuck Taylor II - No Rating

This was just tons of fun, it's Kikutaro and Chucky T, what did you expect? Big near fall after a Go To Shit.

Post-Match Promo - If we can get Kikutaro every other 2 yrs, it would be good. Kikutaro is plugging his DVDs and Mr Rushmore attack him from behind and the just leave. Dicks!


'The Villain' Marty Scurll vs Timothy Thatcher - 8/10

The best way I can describe this match was like a Bugs Bunny vs Nasty Canasta fight, with Bugs just running all over Nasty, hitting a lot of moves, but every now and then, Nasty grabs Bugs and kicks his ass. Marty worked the head and arms, Thatcher worked the arms, it was a Chicken Wing vs Fujiwara fight. Finished made me cringe of how sick it sounded.


The Unbreakable F'n Machines vs The NXT Cocky Pricks - 7/10

Even before he left PWG that last time, this was the first time I heard a chant for Big Mike. Gargano and Ciampa played heel, working on Cage's leg and head. Seems like they realized that the NXT connection makes them better heels in PWG, which made me wish for a Mack/Cage vs Gargano/Ciampa match, hell, bring in The Wolves for that one.


Mark Andrews vs Ricochet - 7.5/10

Match was mostly a move per move race, bunch of fly spots as you would imagine, but I can't say they were working each other smartly. The match did manage to nicely escalate in intensity and by the end we had some nice near falls, Mandrews looked great towards the end. It's interesting that by the end of 2015, Ricochet has never won a championship in PWG and is now doing the 'dream match' spots of the card.

Let's Go Justin chant!? How things have changed


Trevor Lee vs 'Reborn' Matt Sydal - 7.75/10

I'm liking this heel Trevor Lee, it works now that there is a smaller more babyface rookie in Bailey, surprised they haven't feuded or fought yet. The match told a good story that Lee's heel antics are actually getting on Sydal's Namaste patience by the end of the match. I actually think this could have gone just a bit longer.


'The Cleaner' Kenny Omega vs 'The Aerial Assassin' Will Ospreay - 8.5/10

Well, talk about a sleeper dream match. Pokemon vs Assassin's Creed. This weekend, Omega fought two guys that hadn't even started training by the time he was winning BOLA. This match was just plain awesome,

Mt Rushmore Pre-Match Promo - Roddy is wearing Shitty Little tassels tonight. Roddy welcomes Cole to the team. The kick Angelo and Knox, which brings the babyfaces out


Mt Rushmore 2.5 vs PWG (Chris Hero, 'Speedball' Mike Bailey, Candice and Joey) - 9/10

This was just chaos, you gotta watch it to fully digest it. But among the highlights include thumbtacks to Joey's dick, Excalibur fighting, Kyle O'Reilly returning!, Hero debuting something worse than the alleged loaded elbow pad, a thumbtack elbow pad, Hero bleeding, Kikutaro appearance, Tables, Ladders, Chairs, and many many more. This was like an awesome season finale.

Post-Match Promo - Everyone on the good side got to say some words of thank you. It was nice.

Post show Mt Rushmore Promo - They're all bickering, but they're still in the same page. They're saying that they were outnumbered. Roddy calls out Zack Sabre Jr, but tells him he won't fight him. They brag about still holding all the titles.


OVERALL THOUGHTS:

Shame that this show came in late of the year and the DVD not until 2016, otherwise, this was surely a Show of the Year contender, quite close to BOLA Stage Two. Last match felt like the conclusion to a long rivalry, I know the whole reason they re-did Mt Rushmore was to have this moment. Definitely a show worth checking out.