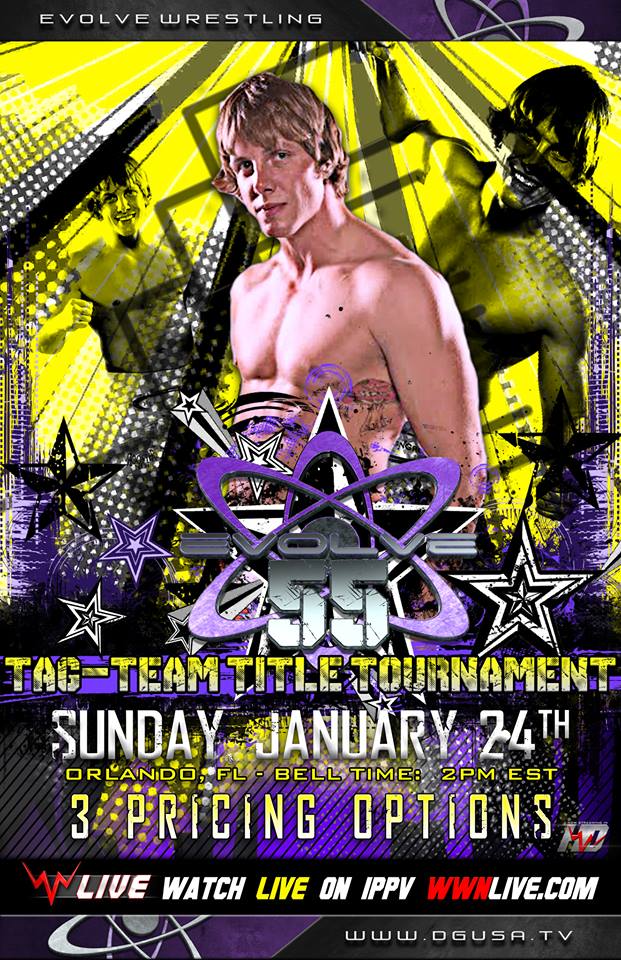 By Big Red Machine
From January 24, 2016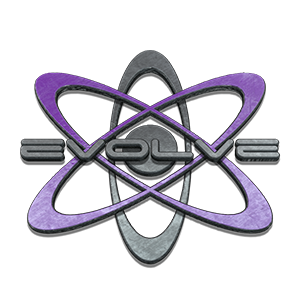 Evolve 55 (1/24/2016)- Orlando, FL

FRED YEHI vs. JASON CADE vs. ETHAN PAGE vs. ANTHONY NESE (w/SoCal Val & Andrea)- 5/10
Poor Ethan Page tries to do the right thing and checks on the referee after accidentally elbowing him (playing off of a spot that in Johnny Gargano's match against Shingo at Open the Ultimate Gate 2013), but in this case it costs Page the win.

TOMMASO CIAMPA vs. CALEB KONLEY (w/SoCal Val & Andrea)- 7/10
SoCal Val appears to be the only disturbed by the fact that there is a man in the building who refers to himself as "the Psycho Killer." A good, strong win for Konley, who really needed it. Interestingly, he seemed to make a point of using some of his tag team partner Anthony Nese's moves.

ZACK SABRE JR. vs. SAMI CALLIHAN- 9/10
Quite the weekend for these two. Sami worked the knee, Zack worked the arm, plus the usual EVOLVE thing of trying to knock each other out. If I have one criticism of this match, it is that they seemed to forget the limb-work completely at times in favor of just beating the sh*t out of each other, and I was kind of disappointed that we didn't get a submission for the finish.

STYLE BATTLE TOURNAMENT FINALS: Matt Riddle(2-0) vs. Tracy Williams(2-0)- 7.25/10
Before the match, Drew Gulak came out to give a speech about Catchpoint. He stayed to watch the match from ringside. Riddle's longest match so far, and I liked that Williams tried to change his style up a bit to beat his fellow Catchpoint member, but ultimately switched back to Catchpont because that is the style that brought him to the dance.

POST-MATCH SEGMENT- AWESOME!
Riddle very rudely challenges Thatcher to a title match in New York on March 19th. Thatcher, being a man of few words, comes out and simply says "okay."
This sets off Caleb Konley who has been wanting a title match for a year now and hasn't gotten one. He starts slapping Thatcher in the face, but Thatcher totally no-sells it. Riddle, being a fantastic douchebag, is laughing in the background the whole time.
Then Sami Callihan came out and got in between Konley and Thatcher, but only so he could turn around and Bicycle Kick Thacher. Riddle laughed at this. Then Sami turned around and tried to Bicycle Kick Konley, but Andrea got in the way. Riddle laughed at this as well, and also laughed when Callihan took Konley out. Then Callihan went after Gulak and Riddle but was shut down when Tracy Williams grabbed him from behind, choked him out and then hit him with a piledriver.
Gulak cut a promo about Catchpoint and claiming that they owned everyone else in EVOLVE while Riddle picked up the EVOLVE Title and taunted Thatcher.

SECOND CHANCE TOURNAMENT FOUR-WAY ELIMINATION FINALS: Team Tremendous vs. The Bravado Brothers vs. Roppongi Vice vs. Team Catchpoint (Drew Gulak & TJ Perkins)- 7.25/10
Team Tremendous overcomes the odds (including an extended segment where Roppongi Vice and the Bravado Brothers ganged up on them) to win a shot at the soon-to-be-crowned Evolve Tag Team Champions.

EVOLVE TAG TEAM TITLE TOURNAMENT FINALS: Johnny Gargano & Drew Galloway vs. Chris Hero & Tommy End- 7.25/10
Other might rate this higher, but there was a bunch of stuff here I didn't like. First and foremost, it would have been nice to maybe pretend that there were rules in this match. Secondly, I thought there was WAY too much cutesy "mirror image" stuff. I also didn't like the spot they did with Hero and End fighting each other. I get what they were going for, but for a "get it out of your system so we can focus on the other guys again" spot they should have been using slaps. Full force elbows to the head was too much, IMO.

PROMOS BY THE WINNERS- went on for WAY too long.

Another GREAT show from EVOLVE, but I wish that both big tournament finals for tonight had delivered more.