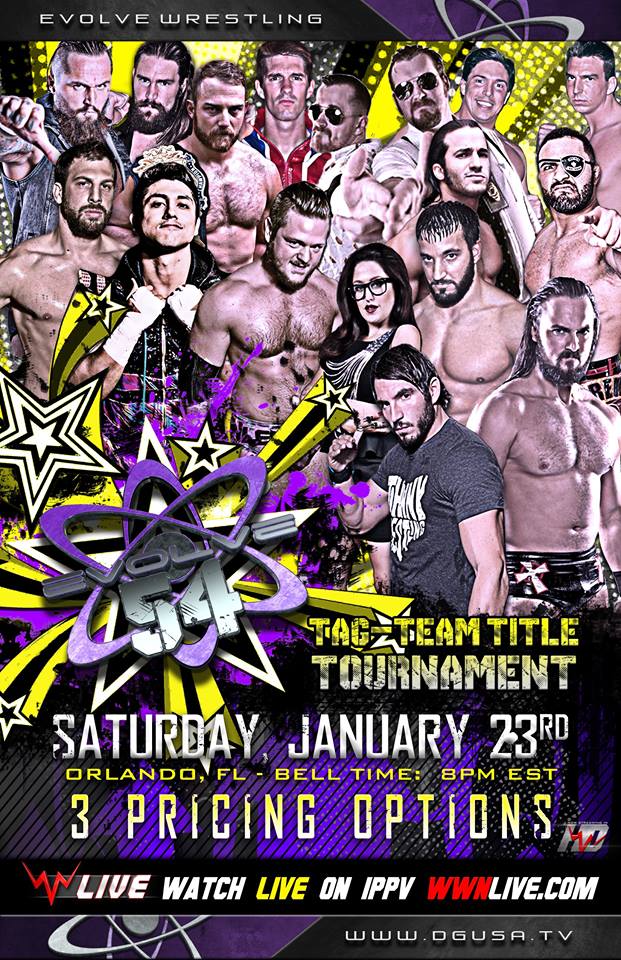 By Big Red Machine
From January 23, 2016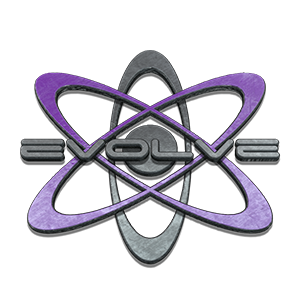 Evolve 54 (1/23/2016)- Orlando, FL

SECOND CHANCE TOURNAMENT FIRST-ROUND MATCH: Team Tremendous vs. The Premier Athlete Brand (w/SoCal Val & Andrea)- 7.25/10
Wow. Quite the bad weekend for my predicting abilities.
Val wants her guys to beat Team Tremendous down after the match and they do, but then Konley decides that all he cares about it the EVOLVE Title so he walks out. Val goes after him while Nese continues to beat Team Tremendous down until Peter Kaasa makes the save.

STYLE BATTLE TOURNAMENT MATCH: Matt Riddle(1-0) vs. Fred Yehi(0-1)- 4.75/10
A great match for the time it got. I was quite surprised to see someone get so much offense in on Riddle, but it did help to get over the whole "Matt Riddle can beat you at any time" deal.

TOMMASO CIAMPA vs. ETHAN PAGE- 7.75/10
A hard hitting, back and forth match with a finish that makes you cringe. Page showed Ciampa respect after the match.

SECOND CHANCE TOURNAMENT FIRST-ROUND MATCH: Zack Sabre Jr. & Sami Callihan vs. Team Catchpoint (TJ Perkins & Drew Gulak) (w/Matt Riddle & Tracy Williams)- 7.5/10
The story here was Sabre Jr. and Callihan getting knocked into each other several times, each time costing them the match. They fought about it after the match, so we've got a match for tomorrow night.

STYLE BATTLE TOURNAMENT MATCH: Peter Kaasa(0-1) vs. Tracy Williams(1-0) (w/Drew Gulak)- 6/10
This one really started to drag towards the end. Williams picks up the win with the same combination of moves that he did last night. Williams cut a good promo on Matt Riddle to hype up their match tomorrow night which will determine who wins the Style Battle Tournament.

EVOLVE TAG TEAM TITLE TOURNAMENT SEMIFINAL MATCH: The Bravado Brothers vs. Johnny Gargano & Drew Galloway- 7/10
The match had a lot of great stuff in it, but I just kind of didn't care about the outcome in any way. Also, the finish had the most ridiculously slow five count I've ever seen.

EVOLVE TAG TEAM TITLE TOURNAMENT SEMIFINAL MATCH: Chris Hero & Tommy End vs. Roppongi Vice- 8.25/10
Lots of head trauma being kicked out of in this match, to the point where it started to drag. Last night they were mixing it up with submissions, but this was almost entirely "hit the other guy really hard in the head."

CHRIS HERO PROMO- great.

Another great show from EVOLVE to start off the year, with solid wrestling up and down the card. It might be best to watch this one in two sittings, though.