NOAH Great Voyage in Osaka 2015
By Big Red Machine
From September 19, 2015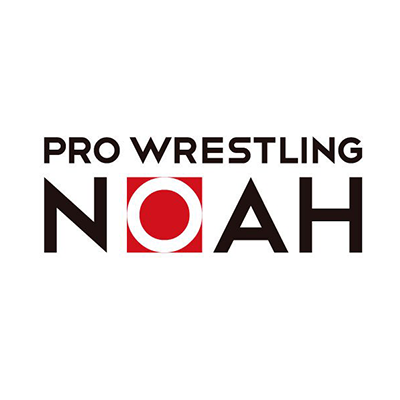 NOAH Great Voyage in Osaka 2015 (9/19/2015)- Osaka, Japan

YOSHIHIRO TAKAYAMA, AKITOSHI SAITO, MOHAMMED YONE, & QUIET STORM vs. HAJIMA OHARAH, GENBA HIRAYANAGI, KENOH, & CAPTAIN NOAH- 4/10
Has there ever been a more perfect match of man and hairstyle than Mr. Yone and his afro?
We got some comedy that actually wound up leading to the Oharah vs. Kenoh match at Destiny.

KOTA UMEDA & MITSUYHIRU KITAMIYA vs. SUZUKI-GUN (El Desperado & TAKA Michinoku)- 6.5/10
Very good babyfaces vs. heels stuff.

NTV G CUP JR. HEAVYWEIGHT TAG LEAGUE 2015 BLOCK B MATCH: Super Crazy & Hitoshi Kumano vs. Billy Ken Kid & Buffalo- 6/10
Super Crazy is currently 42 and only 209 lbs, but he looks a lot older and fatter than that. He is not the Super Crazy of 1999. But he has this charisma about him and he looks like he is trying so hard that you REALLY want to see him win and for that reason, fat old 2015 Super Crazy works. They had a very fun match with a great false finish towards the end.

NTV G CUP JR. HEAVYWEIGHT TAG LEAGUE 2015 BLOCK A MATCH: Taiji Ishimori & Masamune vs. Zack Sabre Jr. & Yoshinari Ogawa- 6.75/10
A great technical wrestling match that built to a very cool submission finish and was perfectly paced for its spot on the card.

KATSUHIKO NAKAJIMA vs. SHELTON BENJAMIN (w/TAKA Michinoku)- 7/10

ATSUSHI KOTOGE vs. NAOMICHI MARUFUJI- 6.75/10

NO DISQUALIFICATIONS MATCH: Maybach Taniguchi vs. Takashi Iizuka (w/Suzuki-Gun)- 7.25/10
Quite the crazy weapons match with Taniguchi bleeding all over the place because Iizuka repeatedly stabbed him with a fork. Taniguchi made a very good comeback, and they progressed to some great false finishes before the big finish.

GHC JR. HEAVYWEIGHT TITLE MATCH: Taichi(c) (w/Suzuki-Gun) vs. Daisuke Harada (w/BRAVE)- 8/10
I'm sure there will be people who really won't like this match, both because of the overbooking and large amount of finisher kick-outs, but I thought this was awesome. They had me sucked in with each and every nearfall, and the big schmoz in the middle of the match is the sort of thing that I think really helps hammer home the "home promotion vs. invaders" type of angle (when done occasionally, of course).

GHC HEAVYWEIGHT TAG TEAM TITLE MATCH: Killer Elite Squad(c) (w/TAKA Michinoku) vs. War Machine- 6.75/10
I was hoping for a lot more out of these guys. I wanted to see a mean-guy slugfest, but this felt like a regular old tag team match between big guys.

GHC HEAVYWEIGHT TITLE MATCH: Minoru Suzuki(c) vs. Takashi Sugiura- 8.25/10
It's not that the match wasn't awesome, but it was fairly apparent about fifteen minutes in that it didn't have that epic feel that these Suzuki title defenses have had this year, so I found myself starting to root for Suzuki simply because I didn't want him to lose the belt in a match that wasn't going to be epic. Don't get me wrong: the match was awesome and was better than some others Suzuki has had this year… it just didn't have that feel.

Another GREAT show from NOAH. The main event wasn't quite what I hoped it would be, but it was still awesome, and most of the undercard was great.