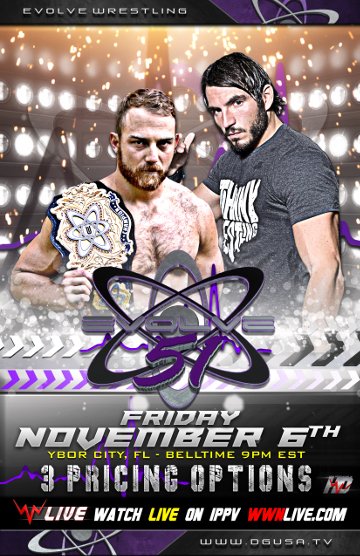 By Big Red Machine
From November 06, 2015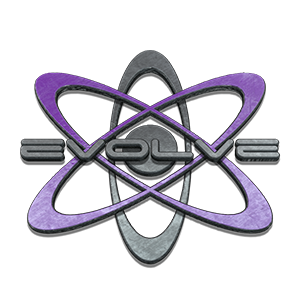 Evolve 51 (11/6/2015)- Ybor City, FL

EVOLVE TAG TITLE ANNOUNCEMENT- they are doing a tournament Royal Rumble weekend to crown their first ever tag champs, which will include Roppongi Vice.

ETHAN PAGE vs PETER KAASA- 7/10
Great opener and another victory for Kaasa. I just can't wrap my brain around the idea that Ethan Page is going to be babyface now, having seemingly taken Sami Zayn's words to heart.

MATT RIDDLE vs. DREW GULAK (w/Tracy Williams)- 7.75/10
I don't think it's much of a secret at this point that Riddle is a project that WWE wanted Evolve to try out before they actually committed any time to him, and he's coming along swimmingly. I just don't know if the style he is wrestling is compatible with the style that WWE is probably going to want.

POST-MATCH SEGMENT- GREAT!
Gulak showed Riddle respect after the match, but Riddle responded by being a jerk, so Williams blindsided him with a boot to the head that knocked him down. Gulak then told Riddle that "today's lesson is that in professional wrestling, anything can happen."

FRED YEHI vs. LIO RUSH- 6.5/10
These were two guys who out there with the intention of using the rather limited (for Evolve, anyway) time that they had to make an impression in their debuts, and they sure as hell did. This is the type of match that I wish ROH would start giving us again. Two young, hungry guys given time to show their stuff. If Delirious doesn't give these two a shot on the December show in Florida, it will be quite the mistake (and it's just a random house show, so there's no reason why he shouldn't, especially with Elgin, Kaz, Daniels, Taven, Bennett, and AJ all going over to New Japan for the World Tag League).

MARTIN STONE vs. TRACY WILLIAMS (w/Drew Gulak)- 6.75/10
A solid back and forth match with Williams doing a good job of working over the head. I'm not a big proponent of Stone's (I don't think he's bad, but I don't think he's much better than solid, either), but I thought he looked pretty good here.

TJ PERKINS vs. ANTHONY NESE (w/Andrea)- 7.5/10
Rather than being her strong, silent bodyguard self, Andrea was trying to be SoCal Val on the outside, and she was a hell of a lot more successful at it than I would have thought possible. As for the reason for Val's absence… more on that later.
These guys had a great match that was a lot cleaner than I expected with the Premier Athlete Brand being involved.

POST-MATCH SEGMENT- good
Timothy Thatcher came out and had a stare-down with Perkins, who had sucker-kicked him at the last show. Perkins went for the sucker-kick again but Thatcher was ready for it this time and he blocked it, then dropped TJP with an elbow. Gulak and Williams, who had aligned themselves with Perkins during the aforementioned sucker-kicking incident then came out to check on him while Thatcher headed to the back after having a brief stare-down with Gulak.

DREW GALLOWAY vs. CALEB KONLEY (w/Andrea)- 8/10
SoCal Val was originally supposed to be on this show and was supposed to manage Konley and Nese as she usually does, but she announced that she wouldn't be there pretty much right after it was announced that Konley would be facing Galloway, claiming that she "didn't feel safe" with Galloway around. Galloway is coming back after a suspension resulting from him shoving a referee who was trying to stop him from screaming in Val's face when he had her trapped in the corner after she had had her guys attack him after a match.
As it turns out, it probably was safer for Val to not be around because these guys had a wild brawl… and then the match officially started and they continued to have a great brawl for even longer.

ETHAN PAGE APOLOGIZES TO JOHNNY GARGANO- great segment. Both guys were great here, as was Lenny Leonard in bringing up the exact points he did in his skepticism.

EVOLVE TITLE MATCH: Timothy Thatcher(c) vs. Johnny Gargano- a PERFECT 10/10!
Holy f*cking sh*t this match! Just a beautiful combination of selling and storytelling and those little things that make a match special. If you want to show someone how to work a bodypart and have it matter, you should show them this match. If you want to show them what Evolve is all about, you should show them this match. This might well be my new Match of the Year. At the very worst, it's second place.

POST-MATCH SEGMENT- Drew Galloway comes out and wants a title match tomorrow night. After some teasing that it won't be, Evolve officials sanction the match.

An awesome show from Evolve with a very strong undercard capped off by a perfect main event. I can't recommend this show enough.