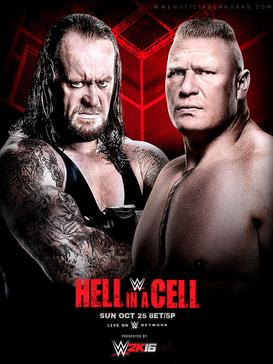 By Big Red Machine
From October 25, 2015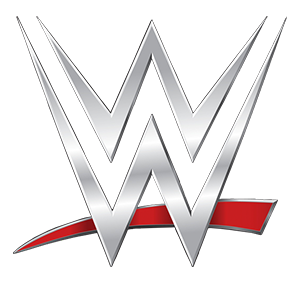 WWE Hell in a Cell 2015 (10/25/2015)- Los Angeles, CA


WWE UNITED STATES TITLE MATCH: John Cena(c) vs. Alberto Del Rio (w/Zeb Coulter)- 5.75/10
Your eyes are not deceiving you. Alberto Del Rio is back in WWE, and Zeb Coulter is his manager. He's also your new WWE United States Champion. The match barely even went ten minutes, which was quite disappointing. I'm wondering if they're going to use Del Rio's kick to the head to write Cena out for the next few months, heat things up when Cena gets back and do that match at WrestleMania.

THE AUTHORITY BACKSTAGE- the same dumb backstage sh*t we've been getting every week on Raw. THIS IS THE F*CKING PAY-PER-VIEW! You don't need to do dumb segments to build up this match because ANYONE WATCHING IT HAS ALREADY BOUGHT THE SHOW!

HELL IN A CELL MATCH: Bray Wyatt vs. Roman Reigns- 7.75/10
Well… at least this terrible, boring, go-nowhere feud ended on a high note.

SURVIVOR SERIES COMMERCIAL- so does this "twenty-five years of Undertaker" tagline mean he'll be wrestling at the show?

WWE TAG TEAM TITLE MATCH: The New Day(c) vs. The Dudley Boys- 6.25/10
Well… after watching that recap video they showed, now I really want to see the New Day get revenge for their buddy Xavier against those sore loser Dudleys.
New Day cut a long, annoying promo before the match. I guess that the point of it was to annoy me, but I really wish they would have devoted that time to the match instead.

WWE DIVAS TITLE MATCH: Charlotte(c) vs. Nikki Bella- 7.5/10
In the video package, Nikki Bella took credit for starting the Divas Revolution. That's like taking credit for coming up with the formula for New Coke.
Can someone please get that shiny stuff off of Charlotte's face? She looks like the villain from Die Another Day.
This was almost certainly the best main roster women's match since the Divas Revolution started.
Paige came out to celebrate with Becky and Charlotte… so did that breakup just never happen?

WWE WORLD HEAVYWEIGHT TITLE VS. CORPORATE CAREER MATCH: Seth Rollins(c) vs. Kane(Director of Operations)- 6.75/10
Kane worked over Rollins' back. The match suffered from having an outcome that was all but certain.

WWE INTERCONTINENTAL TITLE MATCH: Kevin Owens(c) vs. Ryback- 5/10
Why is this match going on after the world title match? And why was it so short?

HELL IN A CELL MATCH: Undertaker vs. Brock Lesnar (w/Paul Heyman)- 8.25/10
They did a great job of making every move matter and had another awesome match.

THE WYATT FAMILY BEATS UP THE UNDERTAKER- yeah… I don't like this at all. At this point I'm sick and tired of the Wyatt Family and crappy Bray Wyatt promos, and we've already seen Bray vs. Taker. I guess the point of that earlier backstage bit with Dean and Roman was to establish that they were leaving the building and thus not here to save Taker.

A pretty great show from WWE even though some of the matches (basically of all of the title matches aside from the Divas Title) felt a bit disappointing.