PWG Battle of Los Angeles 2015: Stage 2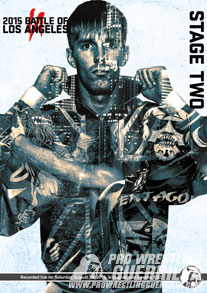 By Big Red Machine
From August 29, 2015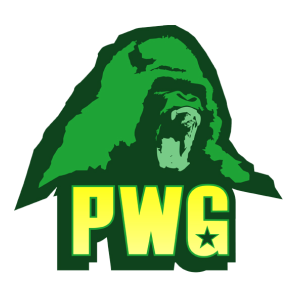 PWG Battle of Los Angeles 2015: Stage 2 (8/29/2015)- Reseda, CA

BATTLE OF LOS ANGELES FIRST-ROUND MATCH: Rich Swann vs. Marty Scurll- 7/10
GREAT opener.

BATTLE OF LOS ANGELES FIRST-ROUND MATCH: Jack Evans vs. Angelico- 6.5/10
Fun comedy from Jack followed by a very good match (although the finish felt very anti-climactic).

BATTLE OF LOS ANGELES FIRST-ROUND MATCH: Chris Hero vs. Timothy Thatcher- 8.25/10
If you've seen a Chris Hero match from 2015 (especially against a guy like Thatcher or Busick or End), you know what this was like, but that doesn't stop it from feeling BRUTAL each time. Awesome match!

AERO STAR & FENIX vs. PENTAGON JR. & DRAGO- 7.75/10
I was really enjoying this, but then they just kept kicking out of ridiculous things and it started to feel like a Dragon Gate mach. Don't get me wrong: it was awesome. I just wish it had ended about five minutes earlier than it did. Also, they really should have just called it a Tornado Tag from the beginning rather than just having these guys completely ignore the rules.

BATTLE OF LOS ANGELES FIRST-ROUND MATCH: Tommy End vs. Drew Gulak- 7.25/10

BATTLE OF LOS ANGELES FIRST-ROUND MATCH: Drew Galloway vs. "Speedball" Mike Bailey- 8.5/10
Another FANTASTIC match from Bailey. He knows how to play the underdog role better than anyone else in wrestling right now.

BATTLE OF LOS ANGELES FIRST-ROUND MATCH: Zak Sabre Jr. vs. Ricochet- 8.5/10
Another awesome match, and one of those matches that reminds you that Ricochet is so much more than just a high-flyer.

GUERRILLA WARFARE MATCH: Mount Rushmore 2.0 (Super Dragon & the Young Bucks) vs. Biff Busick, Andrew Everett, & Trevor Lee- 7/10
The Bucks hit someone with a foam hand that they had loaded with a wrench. I'm pretty sure the foam will soften the blow to the point that the wrench won't hurt much, and I'm 100% certain that it would have hurt a hell of a lot more to just hit the guy with the f*cking wrench.
One of the Bucks kicked a ref for no reason, so Senior Referee Rick Knox (who has a history with the Young Bucks) ran into the ring and tried to superkick… the completely innocent Super Dragon. That was dumb. What's even worse is that by doing that, they took so much drama away from the next big chunk of the match because there were no referees and thus no pinfall attempts, so it just felt like guys doing a ridiculous moves and weapon spots with no end goal. It also meant that Rich Knox was later running around like he was a part of the match, essentially giving the babyfaces a 4-on-3 advantage against the heels. And while Knox will ACTIVELY INTERFERE IN THE MATCH, he still won't fast-count the feels because a referee should be unbiased after all. Jeez
They used the thumbtack-covered sneakers and some other spots with thumbtacks that seemed really unsafe and thus being PWG I was certain they were going to have the babyfaces kick out and just keep going but thankfully they didn't. Unfortunately, the babyfaces getting summarily destroyed like this despite having outside help did kind of make them look like chumps. A disappointing main event for an otherwise fantastic show.

EXCALIBUR PROMO- decent. He says that the whole locker room hates Mount Rushmore 2.0, so he will assemble a team to destroy them. Then Mount Rushmore 2.0 come back out and kick his ass, including Chris Hero, who just stands at the commentary table watching the whole thing. Once Excalibur has eaten a Psycho Driver through a chair, Mount Rushmore 2.0 stare at Hero, so Hero charges them… and the three guys all run away from the lone Chris Hero. Hero then gets distracted by a fun who is cheering for Super Dragon, so Mount Rushmore come back out and beat him up, and once again, no one from this locker room full of people who supposedly hate Mount Rushmore 2.0 so much bothers to come out to help Hero. A very bad segment.

An awesome show from PWG. It would have been a top Show of the Year contender if the main event had delivered, but it is still definitely worth buying.