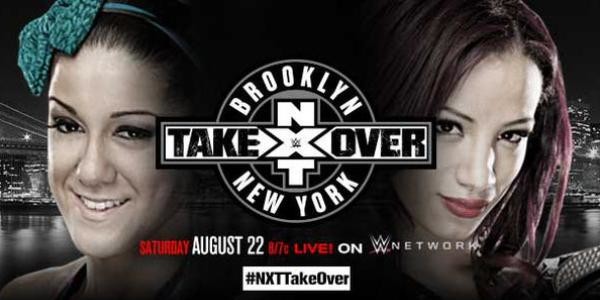 By NWK2000
From August 22, 2015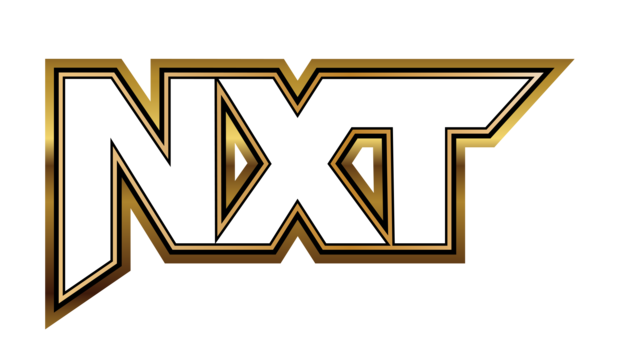 Jushin Liger vs Tyler Breeze: 6/10

A really fun opener, but I think the wrong guy won



The Vaudevillains vs Blake and Murphy w/Alexa Bliss for the NXT Tag Titles: 6.5/10
-People popped HUGE for Blue Pants and The Vaduevillains
That neckbreaker by Blake and Murphy was a thing of beauty thing
-Neat twist on the tower of doom spot
-Several great false finishes, glad that an Alexa Bliss distraction wasn't the finish
-YAY Vaudevillains win, and Corey Graves has a point that the women interfering should've caused a DQ.

"The Perfect 10" Tye Dillinger vs. Apollo Crews: 3/10

I love Tye's gimmick here.
Apollo stole Christian's pose!
-And Apollo immediately makes Tye look like a weiner. Stay tuned for a Rant on this in another post.
-That apron bump from Apollo did not look impactful at all
- I just noticed that Tye is rocking 2011 Cody Rhodes' gear
-They should've just given Tye Shawn Stasiak's "Perfectshawn" theme from WCW
-Huh, somebody actually trapped the arm during a mounted punch, cool
-Apollo looks good as always and wins
-Meh match, it sucks that Tye had to be the one to go down with his new gimmick and all



William Regal announces a tag tournament: Cool.

Baron Corbin vs. Samoa Joe video package: I love Baron as a heel, and Joe, as always is a great promo


Baron Corbin vs Samoa Joe: 6.75/10
-Why would Samoa Joe do go for the dive so early? Idiot
- Props to whoever agented this match for letting Joe do his submission spots so that he can actually appear to be a submission specialist.
- Now THAT'S an apron bump
-Hey a heel hook from Corbin. Too bad it looked like shit
-Nice facial selling from Corbin off that enzuguri
-DAMN that finish!


Stephanie McMahon promo: Cool that the ladies are in the main event, and cool that she's doing the hype package for the next match, but why is she taking credit for the Diva's Revolution.

Bayley vs Sasha video package: The tube men deflating may have been one of the more depressing things I've ever seen in a WWE video package. Also it was weird that they kept panning to that shot of them all together to fade Bayley out. Do it once, it makes sense to do it once.


Bailey vs Sasha Banks for the NXT Women's Championship 8/10

- Bailey gets a huge pop coming out, as does Sasha.
-Sasha gets a special entrance, with an Escalade and a security team. I hope they make this a prevalent thing as her gimmick progresses on the main roster.
-Bailey is doing some great nervous selling as Sasha makes her entrance.
-When the announcer announces Bailey, there's some big Mexican guy in John Cena gear giving her the thumbs down and frowning on the hard camera, which made me laugh.
-The referee in this match looks like Ethan Carter III's brother.
-Bailey immediately pisses me off by doing the "Hulk up when your head is rammed into the turnbuckle" spot. Since when was she a female Eugene?
-Hey a straight jacket hold!
-Nice Sasha Stomp teases, although the top rope knees felt a little bit anti-climatic
-Sasha is working the hand and Bailey's trying to punch her way out of it, awesome
-Cool dive by Sasha, but it looks like she hurt herself more than Bailey
-Scary rope walk botch by Sasha.
-Props to Bailey for using her uninjured hand, and then selling when she used it in the come back.
-Sasha stomps on Bailey's hand when she's got the Bank Statement on
-REVERSAL
-SICK top rope bump by Bailey
-HOLY SHIT! REVERSE HURICANARANA, Never thought I'd see that outside of No Mercy
-BAILEY WINS
-Heartwarming post match stuff



Owens/Balor video package: I like how they've established that Balor's body paint is a symbiote like Venom


Kevin Owens vs Finn Balor for the NXT Championship 9.5/10

Lots of Pop Up Powerbomb teases
-A refreshing minimum on ladder match spots
-The one thing that bothers me about this is Owens having to crawl for a long time to get into position for the final foot stomp, but they covered for it well.



A good show from NXT. The women's match and the championship match were great, but Joe vs Corbin, and the tag match also deserve credit.