By Big Red Machine
From January 12, 2008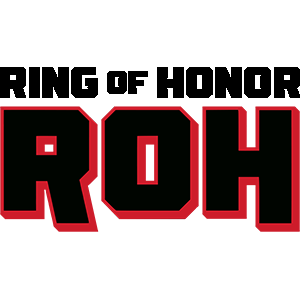 ROH Transform (1/12/2008)- Edison, NJ

BRISCOES PROMO- bad. Mark needs to learn to shut up when Jay is talking because otherwise you can't understand either of them!

MIKE QUACKENBUSH, EL GENERICO, & DELIRIOUS vs. THE YRR (w/Chasyn Rance & a woman)- 5/10
A fun opener, but a fine example of why the YRR would soon be gone from ROH but Kenny King would stick around for years to come.

DANIEL PUDER $1,000 CHALLENGE- this was the deal as last night with what basically amounts to two squashes, and then when Claudio comes out to accept the challenge, Sweeney insists that his restraining order against Claudio means that Claudio cannot accept the challenge without being arrested.

MORE SWEET N' SOUR INC. STUFF- Sweeney crowns Chris Hero and Sara Del Rey the "Ring of Honor Intergender Tag Team Champions." Also he was mean to Bobby Dempsey. Sweeney has also set up the first title defense for his clients…

"ROH" INTERGENDER TAG TEAM TITLE MATCH: Sweet N' Sour Inc. (w/Larry Sweeney) vs. Ernie Osiris & Alexa Thatcher- DUD!
Hero's injury turned out to be fake. The match went on way too long.

RODERICK STRONG vs. JIGSAW (Julius Smokes)- 7.25/10
Today Roderick decided to ruin Jigsaw's back. He also debuted a new finisher, which was a Kondo Cutch with a body scissors applied.
This was a great match, but unfortunately I am watching it in 2015 when a Roddy match that is only "great" instead of being awesome is something of a disappointment.

JIMMY JACOBS vs. JACK EVANS (w/Mercedes Martinez)- 6.75/10
Prazak flat-out said "the Vulture Squad are known for their flipping ability."
Jacobs won with the End Time and kept the hold locked in after the match. Mercedes and Smokes tried to pull him off but the rest of the Age of the Fall came out and beat them up. Jigsaw tried to help, too, but the AOTF kicked his butt as well. Eventually the Briscoes came out to make the save and the AOTF bailed.

KEVIN STEEN PROMO- very good.

AUSTIN ARIES vs. CLAUDIO CASTAGNOLI- 8/10
They had an awesome match and a fantastic finish, but I really loved were the little things they did early on to set the tone of Aries being both frustrated and desperate.

POST-MATCH SEGMENT- Claudio cut a promo in which he did two things:
1. Announce his intention to challenge Nigel McGuinness for the ROH World Title
2. Offered a $1,000 challenge of his own: If Daniel Puder can tap him out in less than one minute, he will give Larry Sweeney $1,000.

Sweeney came out and they did the challenge. Claudio was actually dominating Puder at the end but Sweeney attacked him and hit him with a diving elbow drop with a chair. A good segment. This weekend has REALLY made me wish that ROH had had the money to keep Puder around.

REBECCA BAYLESS INTERVIEWS RODERICK STRONG- Roddy cuts a decent promo putting over his upcoming shots at both the ROH and FIP world titles.

BJ WHITMER & SHANE HAGADORN (w/the Hangmen 3) vs. BOBBY FISH & EDDIE EDWARDS- 5/10
Watching Fish and Edwards teaming up as virtual unknowns, both with their old haircuts… it's like I'm watching a match from an alternate dimension.

BRENT ALBRIGHT vs. KEVIN STEEN- 6.75/10
Albright overturning the table onto Steen and then stomping on it really should have been a DQ. The was disappointing considering its place on the card.

POST-MATCH SEGMENT- The Hangmen try to hang Steen, but Generico made the save, preventing Steen from being hung. The Hangmen started to get the best of Generico as well, but Delirious showed up in his black and red gear to make the save, spitting mist in the Hangmen's faces.

FIP WORLD HEAVYWEIGHT TITLE MATCH: Eric Stevens(c) vs. Bryan Danielson- 7.5/10
Stevens won by count-out but didn't want to win that way so he asked for the match to be restarted. They went a few more minutes after that with a really great finishing sequence.

THE YRR TALK TO REBECCA BAYLESS- she tries to talk to them about their matches. Sal Rinauro kisses Becky again, so she decides to ditch her job as a backstage interviewer and go clubbing with the YRR. I don't recall Becky being at any future shows, so it is entirely possible that this dereliction of duty got her kayfabe fired.

STREET FIGHT: The Briscoes (w/Daizee Haze) vs. The Age of the Fall (Tyler Black & Necro Butcher) (w/Lacey)- no rating. Eh segment.
Jay got kayfabe injured when Jimmy Jacobs gave him a senton off a ladder, through a table, so Mark had to fight alone (Lacey took out the Haze. This quickly became just all four Age of the Fall members beating Mark up for a long time. They also had a spot where Jimmy Jacobs pinned Mark and the referee counted for it. Jimmy Jacobs isn't officially part of the match!
Daizee tried to protect Mark but was soon restrained by the Age of the Fall. Jimmy Jacobs was going to stab her with his spike but the Vulture Squad made the save. Things then turned into a wild four-on-four brawl which went on for a long time and apparently just somehow became the match because before I knew it, people who weren't even in the match were pinning people and being pinned.
There were a lot of crazy bumps and stuff, but this dragged on for way too long and with the focus split between four different battles, I found it impossible to keep track of anything. The match ended when Jack Evans, who wasn't in the match, pinned Jimmy Jacobs, who also wasn't in the match. That action as great an all (to an extent), but all it would have taken to make this better was to announce that the match had changed, but they never did.

A decent show from ROH. It had some great stuff on it, but it also had a lot of stuff that dragged on way too long.