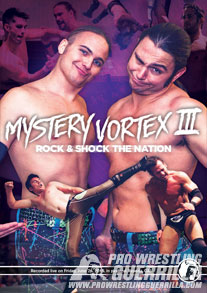 By GARZA
From June 26, 2015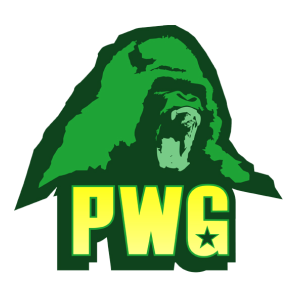 Reseda, CA

Tomasso Ciampa vs Johnny Gargano - 6.5/10
Ciampa has he weirdest hair cut today, it looks kinda like a hogan-like buzz cut, plus he's clean shaven.Fun match, hard hitting and fast paced. One of those PWG openers to get people chanting and thus drinking more beer. Ciampa had some moves I had never seen before.

Monster Mafia vs World's Cutest Tag Team - 7/10
This is the rematch that Candice and Joey get against the men that took their titles, unfortunately, they no longer have the titles. This is also Josh Alexander's final PWG match. Candice hitting the body slam on Ethan was awesome, actually, this was probably the best match Candice has given since winning the titles and best WCTT match in a while too.

Post-Match: WCTT congratulate Josh, but Ethan turns on him and hits a Uranage.

Biff Busick vs Timothy Thatcher - 5.5/10
Must have been a great surprise to see Thatcher come out. Match was somewhat short to what we usually get from PWG, and while I wanna say it was a good showing for Thatcher, at the same time the short time and tapping out kinda underwhelms that.

PWG World Title Match
Roderick Strong vs "Speedball" Mike Bailey - 8/10
Such great match that even knowing Speedball has no chance of winning, the nearfalls felt real.

John Silver vs Brian Cage - 6.5/10
They did a great job playing off the Strongman vs "Strongman", but I have to hand it to him, Silver did do a bunch of power moves on Cage, who at the same time, was pulling out some smaller guy moves like Head-scissor Takedowns and Tornado DDTs. Finish felt like it had no build up.

Chris Hero vs Zack Sabre, Jr - 9/10
Zabre is working Hero's arms, particularly the injured left arm; consequently, Hero is working Zack's head via all type of strikes you can imagine. This was just an awesome match. Hero had an injured finger pretty much from the get-go, and while i'm not 100% sure it was planned or not, it made every one of Sabre's offense moves more devastating.

Andrew Everett vs Trevor Lee....they tried playing off the Mystery Vortex gimmick, No one is buying it. Young Bucks come out.

PWG World Tag Team Championship match
Andrew Everett and Trevor Lee (C) vs The Young Bucks - 8.5/10
I probably get to watch 2 or 3 Young Bucks matches every month, and they still pull out new/modified stuff every time. Awesome match to close of the show with brawling and kicks and double team moves all over the place. Towards the end we had some good nearfalls since I honestly wasn't expecting Treverett to lose the titles so quick.

Post-Match - Roddy and the Bucks are beating down on Treverett. Joey and Candice want revenge on Roddy, but they get their asses kicked. Gargano comes to defend Candice and HE gets his ass kicked. Knox tried to make a comeback, but got decimated by Roddy and suddenly the lights go off, and as they come back STINGSuper Dragon is there. SWERVE, the joins Roddy and the Bucks. Excalibur confronts Dragon, Dragon kills him. Busick and Bailey try to do something about, they get killed. Hopefully the face roster eventually organize themselves at some point and come out together. It's an awesome segment for those live at the Legion Hall.

OVERALL THOUGHTS:
Great show, particularly rebounding from DDT4. Not a super fan of a new Mt Rushmore since it means we'll likely have a heel dominated PWG for a while, hopefully none of these guys have to take off and we can build up to a faces vs heels match and my long awaited ass kicking that Super Dragon deserves.