NXT Takeover: Unstoppable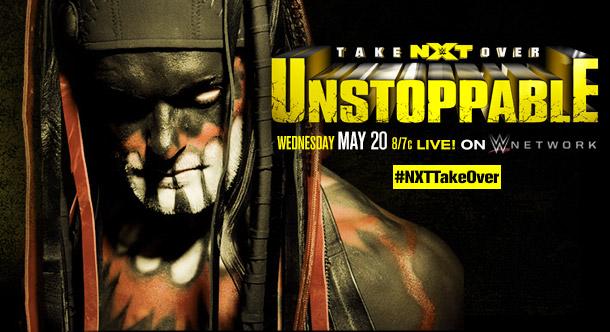 By Big Red Machine
From May 20, 2015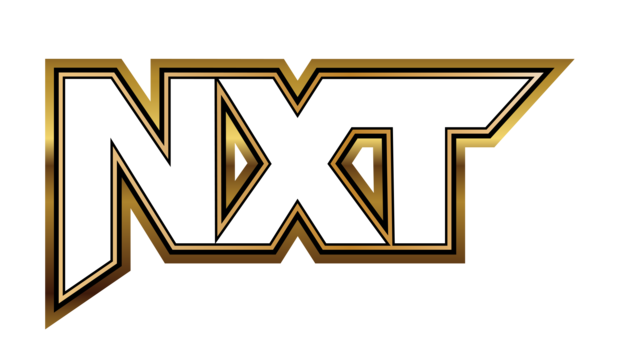 NXT Takeover: Unstoppable (5/20/2015)- Orlando, FL

OPENING VIDEO PACKAGE- wow. This felt a lot like the sort of thing you'd see at a major indy's first live PPV.

HIDEO ITAMI GOT JUMPED IN THE PARKING LOT- well done. I love how they created a reason for the video camera to be there, but not catch the actual attack.

#1 CONTENDERSHIP MATCH: Tyler Breeze vs. Finn Balor- 7.25/10
WRESLTLEMANIA ENTRANCE FOR TYLER BREEZE! As for Balor's… I think we've passed the point of too much weird. The paint is still cool, though.
A great opener, but I'm a little disappointed with the outcome. We've already seen Owens vs. Balor recently, and I think that Owens vs. Breeze would lead to some absolutely fantastic moments.

STEPH HANGS OUT WITH GREGOR CLEGANE- this doesn't surprise me in the least.

BAYLEY & CHARLOTTE vs. DANA BROOKE & EMMA- 4/10
For those who are wondering, yes I am angry that Dana Brooke gets to wrestle on a Takeover special before Alexa Bliss does. This really should be Bayley vs. Emma in a singles match. The only reason Dana is on here is that they didn't want to do a Takeover special without Charlotte on it.
Isn't Dana's gimmick that she has really big muscles? Then they probably shouldn't have had one of the first things she did be fail to break out of a full nelson.
"EVIL EMMA!" chants!
I got what they were going for on the finishing sequence, but their timing (by which I mean Dana's and Bailey's) was off, so it looked bad. I also really didn't like Emma eating the pin here. It probably would have been best for one of the heels to pin Bayley.

HUGE pop for the man formerly known as Uhaa Nation sitting in the front row.

RHINO vs. BARON CORBIN- 5.75/10
Big guys hitting each other hard at a fast pace. Always fun.

KEVIN OWENS PROMO- decent

NXT TAG TEAM TITLE MATCH: Wesley Blake & Buddy Murphy(c) vs. Colin Cassaday & Enzo Amore (w/Carmella)- 5/10
I hope Blake and Murphy lose the belts just so I don't have to put up with their nausea-inducing entrance as often as I do now.
NO! NO! NO! NO! NO! THIS IS THE WORST DAY EVER! Not only did Blake and Murphy retain, but ALEXA BLISS JUST TURNED HEEL! Remember all of my rage at TNA for turning Taryn heel? Well multiply that by about ninety million times. THIS F*CKING SUCKS! Would you turn Sami Zayn heel? Then why would you turn Alexa Bliss heel?!
GAAAHHHH! She's FIVE FEET TALL, SUPER-CUTE, DOES COOL FLIPS, HAS A GREAT ANGRY FACE AND MAKES GREAT FIERY COMEBACKS! SHE IS LITERALLY THE PERFECT BABYFACE!
First the Rangers lose, and now Alexa Bliss turns heel?! WORST! DAY! EVER!

NXT WOMEN'S TITLE MATCH: Sasha Banks(c) vs. Becky Lynch- 8.25/10
Absolutely vicious work on the arm by both ladies, and a finish that is one of those spots that as soon as you see it, you say "that HAS to be the finish." The post-match also came off like a HUGE moment for Becky.

NXT TITLE MATCH: Kevin Owens(c) vs. Sami Zayn- 6.75/10
Disappointing, but it was what it needed to be in ordered to get to the…

SHOW-CLOSING ANGLE- AWESOME!
Regal gets physical with Owens. OWENS HEADBUTTS REGAL! Now he's gonna kill Sami…
SAMOA F*CKING JOE FOR THE SAVE!

As glad as I am to see Joe, he needs to go back to using something like his first TNA music.

A great show from NXT, with the Women's Title match really shining, but it will definitely be remembered in the long run for the debut of Samoa Joe (or, if you are me, for the terrible mistake that was the Alexa Bliss heel turn).