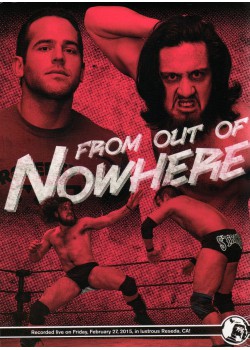 By GARZA
From February 27, 2015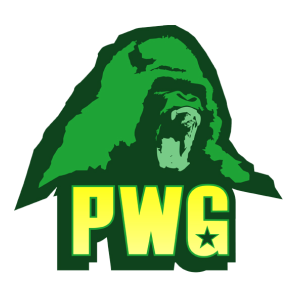 PWG From Out Of Nowhere
February 27, 2015
Reseda, CA

"Speedball" Mike Bailey vs Biff Busick - 6.5/10
Mike came out in Karate attire, he looks like a huge nerd, and while wearing lower leg protectors, he's wrestling barefoot. Mike did a great job gettting over with the fans, he came out with some really impressive moves on his debut. Match was your typical fast paced PWG opener that gets everyone in the mood. Bunch of great near falls towards the end.

Tomasso Ciampa vs Cedric Alexander - 6/10
I wouldn't necessarily say he's a heel, but I have a hypothesis that everyone respects Cedric, but we all want to see him get his shit kicked in. This match started off really strong, but then it hit a low point and stayed there for a while,it slowly started to work it's way up again. Cedric won with a really sick sequence.

Beaver Boys vs Best Friends - 5/10
Beaver Boys are Alex Reynolds & John Silver, haven't heard of them up until today. If someone were to want an accurate description of these guys, Reynolds is Roderick Strong's long last twin brother and/or stunt double, and Silver is a pokemon sized Ray Rowe but with his same strength. This match more comedy than action, and Best Friends dominated 80% of the match up until the end when the action picked up, but still nothing amazing. I wanna see more Silver, I couldn't care less of Reynolds.

AR Fox vs ACH - 7/10
Really even match with both guys super over and getting their spots in. There was a lot fo play with a dirty handkerchief from the previous match, and this is one of the things i love the most of PWG, the improvisation to their environment.

Drew Gulak vs Chris Hero - 7.5/10
Bizarro Hero came out instead of Chris Hero, let's see how this plays out. Nice little story that played out with Hero trying to keep it technical and clean, all sportsmanship, until Gulak pissed him off and Hero went in to full Knockout Mode. Gulak worked Hero's leg and Hero worked the whole kick/punch/elbow/knee/otherbodyparts your face approach. The match as stiff as fuck, as anyone would expect from Hero and Gulak. Hero had to go the extra step to win.

Matt Sydal vs Ricochet - 9/10
Just an amazing feature of atlhetism, high flying, technical wrestling. Definitely worth checking out.

Monster Mafia vs The Young Bucks - 9/10
I can't remember the last time I saw a team manhandle the Bucks like Alexander and Page did in this match. Bucks surely held their own, but for the longest time, the Bucks seemed like the babyfaces just because Mafia was so dominant. I'm really hoping both of them stay for a long time, and hopefully we can later get some of that sweet Ethan Page promo. Bucks dedicated this match to Meltzer, who was in the crowd.

PWG World Title Match
Roderick Strong (C) vs Trevor Lee - 8.5/10
Roddy and Lee continue their almost year long streaks of amazing matches in PWG. Lee unfortunately also loses his winning streak, but in a well fought match. Great defense for Roddy. Some great nearfalls towards the end with a beautiful finish sequence.

OVERALL THOUGHTS:
This was the first show since ROH pulled O'Reilly, Cole, and Elgin, and Nation went to WWE. Cutest Tag Team were in England, and thus this left a lot of spots open for new contenders, good for PWG to not simply fill them out with your typical B-Boys or Famous Bs (though i do wonder whatever happened to Yuma, Goodtime, Avalo, etc). Aside from Reynolds which i didn't find that amazing, all debuts where quite promising. The show ended with really strong matches that are surely a must see for any PWG fan.