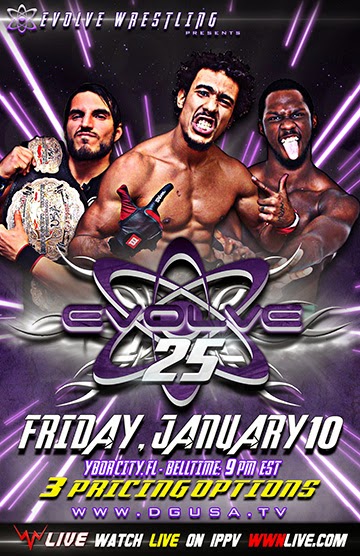 By Big Red Machine
From January 10, 2014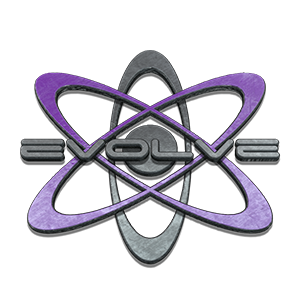 Evolve 25 (1/10/2014)- Ybor, Florida

FIP WORLD HEAVYWEIGHT TITLE MATCH: Trent Baretta(c) vs. Anthony Nese (w/Su Yung)- 7.75/10
Well… we're off to a pretty awesome start so far. Lenny Leonard says that it is the best FIP World Heavyweight Title match in history, and while I haven't seen too much FIP, I highly doubt that this is the case.

FRAY! FOR A DGUSA OPEN THE FREEDOM GATE TITLE SHOT AT EVOLVE 27: Chuck Taylor vs. Lince Dorado vs. Uhaa Nation vs. Caleb Konley vs. Jon Davis- 6.5/10
A fun spotfest. That faceoff between Davis and Uhaa Nation was awesome. I really want to see those two go at it.

CHRIS HERO vs. RICOCHET- 7.75/10
After the match Ricochet says he wants his title at Johnny Gargano at one of the Wrestlemania weekend shows. Hero puts most of the roster over on the mic after the match, especially Ricochet, but doesn't mention Baretta, who comes out and lets irritation at this be known. A good angle.

RICH SWANN & THE YOUNG BUCKS vs. THE BRAVADO BROTHERS & JOHNNY GARGANO- 6.75/10
Like the usual Young Bucks PWG match, but shorter and with less kickouts. After the match, they did an angle building up to both the Young Bucks return match against the Bravados and an eventual match between Johnny Gargano and Roderick Strong. Roddy wants a title shot against Gargano at the DGUSA show in February in Brooklyn. Unfortunately, though, he kind of crapped on the belt, pointing out that it wasn't a "world" title and confusing it for the tag team title belt.

EVOLVE TITLE MATCH: AR Fox(c) vs. Davey Richards- 7.5/10
Davey worked over Fox's leg, but Fox really didn't sell it as well as he could have.

Overall, this was a great from Evolve from top to bottom, but it didn't really have any blow-away matches on it. It also had some production problems. The cuts between the cameras could have been a lot more smooth. They had some really annoying camera angles on this show. The hard cam was positioned in such a way that it looked like the ring was on a slant. Definitely recommended, though.