By Big Red Machine
From June 28, 2008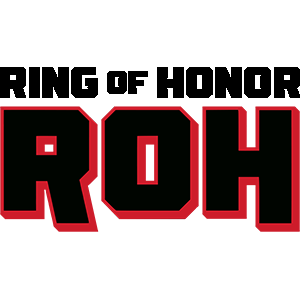 ROH Vendetta II (6/28/2008)- Chicago, IL

JIMMY JACOBS PROMO- A little bit can go a long way. Whether they are one liners or long-winded speeches, Jimmy's promos always rock.

SILAS YOUNG & "SUGARFOOT" ALEX PAYNE vs. RHETT TITUS & DELIRIOUS (w/Daizee Haze)-4.75/10
This was originally supposed to be a four corner survival, but Rhett wanted it made into a tag team match. Delirious was against this until Rhett asked Daizee to be their manager. They told a good story with Rhett and Delirious not exactly getting along and Delirious wanting to impress Daizee

AUSTIN ARIES PROMO- a nice little mirror of Jacobs' promo about their being nothing to say between them.

ERICK STEVENS vs. JAY BRISCOE (w/Mark Briscoe)- 6.25/10

BRENT ALBRIGHT & RODERICK STRONG PROMO- Great! I can't wait until Davey gets back from Japan so Roddy can kick his ass!

LIGHTS OUT MATCH: Pelle Primeau vs. Chris Hero (w/Sweet N' Sour Inc.)- 5.5/10

SWEET N' SOUR INC. PROMO- Sweeney teases that SnS will reveal a new member tonight.

KEVIN STEEN & EL GENERICO vs. AGE OF THE FALL (Tyler Black & Necro Butcher) (w/Allison Wonderland)-6.75/10
After the match, Aries cuts a promo trying to get into Necro's head and convince him that the Age of the Fall is just using him.

BRYAN DANIELSON vs. CLAUDIO CASTAGNOLI- 7.25/10
Would have been better if they cut out the comedy with Sinclair in the middle. It made things feel very disjointed.

SARA DEL REY vs. DAIZEE HAZE vs. MSCHIF- 4.25/10
I'm not sure why Sweeney wasn't out here with Sara, but his lack of presence was weird.

SWEET N' SOUR INC. SEGMENT- Larry Sweeney first brings out his stable (minus Hero and Sara, but with Johnny Fairplay). He then introduces the newest addition to his stable: Go Shiozaki! Then he brings out THE HONKY TONK MAN! Sweeney teases them with the possibility of Honky Tonk Man singing his song, but then says that the money isn't right and sends him to the back. Never thought I'd see The Honky Tonk Man in an ROH ring.

BRENT ALBRIGHT & RODERICK STRONG vs. ADAM PEARCE & GO SHIOZAKI (w/Sweet N' Sour Inc. & Johnny Fairplay)- 6.25/10
Albright picks up the win via ref stoppage. Sweet N' Sour Inc. is unhappy about this so they storm the ring but all get punched by Albright. Albright goes to do more damage to Pearce, but Pearce throws a frickin' FIREBALL at him… and as the ref's come out to help Albright Pearce attacks them, too.

NIGEL MCGUINNESS vs. JERRY LYNN- 8.5/10
We got a GREAT pre-match segment officially kicking off Jerry Lynn's title chase. After the great pre-match segment, we got a fantastic match! Jerry Lynn is freakin' ageless!

WINNER GETS TO CHOOSE ANY MATCH THEY WANT THE NEXT TIME ROH IS IN CHICAGO: Austin Aries vs. Jimmy Jacobs (w/Allison Wonderland)- 9.5/10
WOW! The hate here is just tangible! Awesome job by these two. A great brawl, some great submission wrestling, and some amazing nearfalls.


Overall, an awesome show from ROH. The undercard is pretty solid and the top two matches just plain rocks!