NOAH Great Voyage in Osaka 2013
By Big Red Machine
From January 27, 2013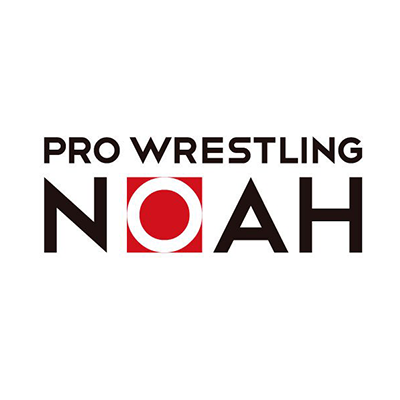 Pro Wrestling NOAH Great Voyage in Osaka 2013 (1/27/2013)- Osaka, Japan

GENBA HIRAYANGI & MAYBACH TANIGUCHI JR. vs. TAKAU FUKE & NANYJO HAYATO- 3.5/10
Really short, but at least it got some heat on the heels.

THE BRAVADO BROTHERS vs. ROSS & MARSHALL VON ERICH- 4.75/10
Decent opener. The Bravados are always fun, and this generation of Von Erich boys don't seem too shabby, either. I would love to see these teams get more time.

COLT CABANA & JASON JONES vs. KATSUHIKO NAKAJIMA & SATOSHI KAJIWARA- 4.5/10
Okay match, although Jones didn't get the chance to do much of anything. Colt did a great job of doing comedy and still being a heel.

JUSHIN "THUNDER" LUGER & TIGER MASK IV vs. ATSUSHI KOTOGE & YOSHINARI OGAWA- 6.75/10
Fast-paced and action-packed, but not at all spotty.

YUJI NAGATA & TAKAATI WATANABE vs. RYUJI HIJIKATA & MOHAMMED YONE- 7/10

GHC JR. HEAVYWEIGHT TITLE MATCH: Shuji Kondo(c) vs. Taiji Ishimori- 8/10
Awesome match! They had me biting on each and every neafall.

GHC HEAVYWEIGHT TAG TEAM TITLE MATCH: Naomichi Marufuji & Takeshi Siguira(c) vs. Yoshihiro Takayama & MAYBACH Taniguchi- 6.5/10
The first fifteen minutes of this match were not good. Entirely uninspired stuff that just sucked me out of the match. I didn't even care when they did a table spot. Then at one point it just started getting good and went uphill from there, with the exception of the fact that you apparently don't get DQed for throwing a ref at your opponent. There is some great stuff in here, especially between Marifuji and Takayama, but the first two thirds of the match really drag it down.

GHC HEAVYWEIGHT TITLE MATCH: Takeshi Morishima(c) vs. KENTA- 7.75/10
An awesome match (minus the monkey-flip botch on the outside), but I was really expecting something more epic for KENTA winning his first GHC Heavyweight Title. Having him not win the match with his iconic GTS was also disappointing.

I haven't watched NOAH in about a year, but one change I immediately noticed between now and then is that there are actually heels and babyfaces now. I made a resolution to try to watch a bit more puro this year, and this change will make that much easier for me. I thought the KENTA title win should have been better, but still a very good show from NOAH.