By Big Red Machine
From September 14, 2008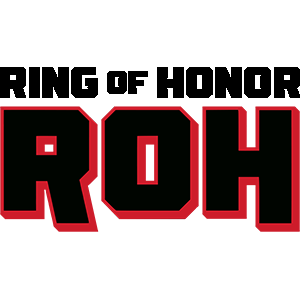 ROH The Tokyo Summit (9/14/2008)- Tokyo, Japan

LARRY SWEENEY INTRODUCES DAVEY'S PARTNER FOR TONIGHT- good.

AUSTIN ARIES vs. TYLER BLACK- 6/10
Good opener. After the match, the Age of the Fall beat Aries down and Jacobs cut a promo saying he was going to win the ROH World Title tonight.

KAZUSHI MIYAMOTO vs. EDDIE EDWARDS (w/Larry Sweeney)- 5.75/10
Very good in the beginning. They tried a very American finish here and it didn't get over well with the Japanese crowd.

BRYAN DANIELSON PROMO- GREAT

EL GENERICO vs. TAIJI ISHIMORI- 6.75/10

THE BRISCOES vs. TAKESHI MORISHIMA & DAVEY RICHARDS (w/Larry Sweeney)- 6.5/10
I really liked a lot of the stuff that Morishima and the Briscoes did. It really got across how big and strong Morishima is.

NIGEL MCGUINNESS PROMO-GREAT!

GHC JUNIOR HEAVYWEIGHT TITLE MATCH: Yoshinobu Kanemaru(c) vs. Bryan Danielson- 7.75/10
I absolutely LOVED the spot where Kanemaru kept avoiding the Cattle Mutilation. Kanemaru must have been legit injured at the end of this match because guys jumped in the ring to check on him the instant after the bell rang.

DRAGON IS INTERVIEWED BY THE JAPANESE PRESS- good at first, but it dragged on for WAY too long.

KOTA IBUSHI & KENTA vs. NAOMICHI MARUFUJI & KATSUHIKO NAKAJIMA- 8.75/10
Pure awesome.

JIMMY JACOBS & TYLER BLACK BACKSTAGE- okay

KENSUKE SASAKI vs. RODERICK-5.75/10
This only went about thirteen minutes, which was very disappointing, and it really felt liked this didn't do anything at all. I also didn't like Kensuke get back up after a taking a bunch of Roddy's finishing combo's in succession (his selling on the Sick Kick also left a lot to be desired.

ROH WORLD TITLE MATCH: Nigel McGuinness(c) vs. Jimmy Jacobs- 7.5/10
I was really into Jimmy's heel tactics. Great match, too. Nigel was super-over with the Japanese fans, and even got "Let's go Nigel!" chants.

BONUS MATCH: Kotaro Suzuki & Genba Hirayanagi vs. No Limit (Tetsuya Naito & Yujiro)- 6/10
I really wish there was commentary during this match. There seemed be a lot of hate between these two teams and even some post-match brawling involving some other guys, but I have no idea why.

JIMMY JACOBS BONUS PROMO- this seemed to have been taped before this weekend of shows, but it was still an AWESOME promo.

Overall, this was a good show from ROH, but it still feels disappointing, based on the quality and rarity of the match-ups. Roddy vs. Sasaki, the Briscoes vs. Morishima & Davey, and Generico vs. Ishimori in particular were disappointing.