By Big Red Machine
From March 13, 2009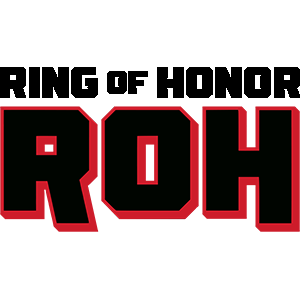 ROH Stylin' & Profilin' (3/13/2009)- Collinsville, IL

BRENT ALBRIGHT PROMO- okay

RODERICK STRONG vs. JAY BRISCOE- 7/10
GREAT opener.

SHIIMER TITLE MATCH: MsChif(c) (w/Jimmy Jacobs & Delirious) vs. Daizee Haze- 6/10
Good match, and a great post-match segment with Jimmy and Daizee.

FOUR CORNER SURVIVAL MATCH: Austin Aries vs. Kenny Omega vs. Silas Young vs. Claudio Castagnoli- 6.5/10

RIC FLAIR & NIGEL MCGUINNESS SEGMENT- Flair puts over ROH, then Nigel comes out and insults him.

KEVIN STEEN, EL GENERICO & BOBBY DEMPSEY vs. THE AMERICAN WOLVES & CHRIS HERO (w/Larry Sweeney & Shane Hagadorn)- 7/10
Eddie Edwards, Davey Richards, Chris Hero, Kevin Steen, El Generico, & Bobby Dempsey. One of these things is not like the others.
I loved the finish.

IRISH AIRBORNE vs. KENNY KING & RHETT TITUS- 5/10

BRYAN DANIELSON vs. BISON SMITH- 6.5/10

TYLER BLACK & JERRY LYNN vs. JIMMY JACOBS & DELIRIOUS- 5.75/10

AFTERMATH- GREAT! The long-awaited Delirious babyface turn and kiss with Daizee Haze.

ROH WORLD TITLE MATCH: Nigel McGuinness(c) vs. Brent Albright- 7.25/10
Great match with a bad finish. It really felt like the only reason they did the finish was so Flair could take out both Nigel and Claudio to end the show.

KEVIN STEEN PROMO- good

Overall, not a good show from ROH, but it does have a major storyline moment in it. Recommended for fans of Delirious or the Age of the Fall, but skippable for everyone else.