By Big Red Machine
From June 27, 2008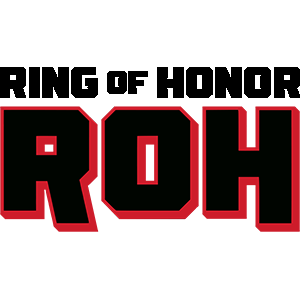 ROH Battle For Supremacy (6/27/2008)- Dayton, OH

BRYAN DANIELSON PROMO- great

MITCH FRANKLIN & SILAS YOUNG vs. SHANE HAGADORN & TANK TOLAND (w/Sweet N' Sour Inc.)- 3.25/10
Good pre-match stuff from Sweet N' Sour Inc. After the match, Albright comes out and delivers some extremely lame dialogue. It really felt like Albright took the bullet points Gabe gave him for his promo and used them as a script.

DELIRIOUS vs. TYLER BLACK (w/Allison Wonderland)- 5.5/10
Good stuff with Daizee & Rhett. On commentary, Nigel McGuinness claims that his training regimen for tonight's title match consisted of, among other things, beating up small children.

CLAUDIO CASTAGNOLI vs. BRENT ALBRIGHT vs. JAY BRISCOE- 6/10
Tons of fun three-way spots.

BRYAN DANIELSON vs. ERICK STEVENS- 7.5/10

RELAXED RULES MATCH: Austin Aries vs. Necro Butcher- No rating. AWESOME segment. This marked the beginning of Necro's face turn, which was just so perfectly executed. Props to Gabe for booking it this way, and even more props to Jacobs, Aries, and Necro for the execution.

ERICK STEVENS PROMO- good

KEVIN STEEN & EL GENERICO vs. JIMMY JACOBS & JOEY MATTHEWS (w/Allison Wonderland)- 6/10
Post-match beatdown by the heels adds some fire to this burgeoning feud.

RODERICK STRONG vs. CHRIS HERO (w/Sweet N' Sour Inc.)- 8/10
Hard-hitting awesomeness!

TITLE VS. TITLE MATCH: Nigel McGuinness(ROH World Champion) vs. Adam Pearce(NWA World Heavyweight Champion) (w/Sweet N' Sour Inc.)- 6.5/10
Not good enough for a main event. Way too much stalling, and a finish that… well… had the crowd chanting "DUSTY FINISH!"

SERIES OF SCHMOZS- good.

KEVIN STEEN PROMO- awesome

AUSTIN ARIES PROMO WITH A CAMERA AT THE END- bad. It was too dark to tell what was going on.

Overall, a decent show from ROH, despite the disappointing main event. Hero vs. Roddy was awesome, and the Necro-Aries match kicked off a major angle in Necro's history, as well as the next step in the war between Jimmy Jacobs and Austin Aries.