WWE WrestleMania XXXVIII: Saturday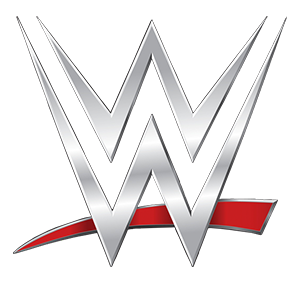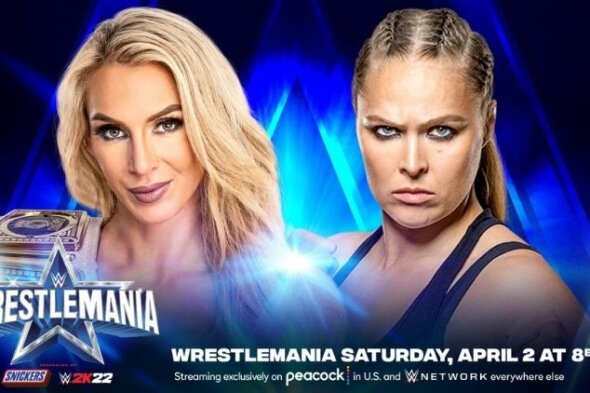 By Big Red Machine
From April 02, 2022
Discussion
WWE SMACKDOWN TAG TEAM TITLE MATCH:
The Uso(c) vs. Shinsuke Nakamura & Rick Boogz - 6/10

The Usos win a fine but unremarkable opener cleanly. Boogz appeared to have screwed his knee up (ironic given the angle that he was faking an injury to play possum to get the Usos to agree to the match where he earned this shot).


DREW MCINTYRE vs. BARON CORBIN (w/Madcap Moss) - 6/10

They did the usual stuff you'd expect, plus Drew got a big dive in. Drew kicked out of an End of Days, which Cole claimed was the first time anyone had ever kicked out of the move, but I just can't imagine that that's true, simply because Corbin has been on the main roster and in PPV matches for six years.

Drew won cleanly, hopefully ending this boring feud forever. This was not good enough for the big grudge match it was supposed to be, and the end of Corbin's months-long undefeated streak felt like a minor issue.

STUPID POST-MATCH CRAP - Drew swing his sword at Madcap Moss. It missed Moss, but sliced the top two ropes. Someone decided that this needed a sound effect. The response to whoever pitched the idea of a sound effect should have been "Get the f*ck out of here and don't come back. You're fired." Unfortunately. This is a company run by Vince McMahon and Kevin Dunn, so that didn't happen.


THE MYSTERIOS vs. LOGAN PAUL & THE MIZ - 6.5/10

This was fine for a celebrity match. I didn't see Miz and Logan Paul picking up the win. Jimmy Smith said that they might be the next tag champs, so I guess Paul is sticking around for a bit.

POST-MATCH SEGMENT - Or not. Miz just turned on Logan Paul. Why would you have them win, then? Why not have them lose, with Paul getting pinned, and have Miz turn on Paul because he blames him for losing the match? Doing this the way they did hurts the Mysterios for no reason.

STEPHANIE MCMAHON INTRODUCES GABLE STEVESON - This served no purpose.


WWE RAW WOMEN'S TITLE MATCH:
Becky Lynch(c) vs. Bianca Belair - 9/10

I barely recognized Bianca's theme song with that marching band playing it.

This match was absolutely tremendous! They started off by playing off of the SummerSlam finish with a series of reversals, but Becky still hit her finisher early, and while Bianca kicked out this time, they then used that to set up the story of Bianca being at a severe disadvantage for the first half of the match or so. Combine that story of Bianca having to overcome with the work on Bianca's throat they had set up on TV, the big-time feel of a WrestleMania title match, and the usual great spots and big kickouts, and you've got what I assume will be the best match on this show by quite a margin.


SETH ROLLINS vs. CODY RHODES - 8/10

So if Seth hadn't gone to Vince asking for a WrestleMania match, would Cody have just not been booked on the biggest show of the year?

Seth worked the ribs, Cody worked the arm, and they had an excellent, exciting professional wrestling match.

BOOGZ UPDATE - He'll need surgery.


WWE SMACKDOWN WOMEN'S TITLE MATCH:
Charlotte Flair(c) vs. Ronda Rousey - 7.75/10

This certainly had some rough points and probably didn't need to go as long as it did, but I thought it got pretty great by the end. Protecting Ronda by giving her the visual win allows Charlotte to get the win while continuing the story and not beating Ronda right away.

THE K.O. SHOW WITH SPECIAL GUEST STEVE AUSTIN - Boring as f*ck. We all know this is going to end in a match, so why not just advertise the f*cking match and not waste everyone's time? It's STEVE AUSTIN. Are you really worried that the crowd won't pop for him if Kevin Owens doesn't fluff them up with cheap heat?


NO HOLDS BARRED MATCH:
"Stone Cold" Steve Austin vs. Kevin Owens - 6.5/10

I was pleasantly surprised by how much they did, but I don't see how this helps anyone in any way, and thus it shouldn't have been done. No one gains anything with an Austin victory.

POST-MATCH STUFF - Very stupid. Austin gives Owens another Stunner for no reason. Then he invites Byron into the ring for some beer and then attacks him for no reason as well. Seeing as how this is about the fourth time this has happened to Byron, not only does Austin look like an asshole, but Byron looks like an idiot for falling for it again.

Final Thoughts
This was a very good show from WWE. There was some stuff that was annoying, but nothing was actually bad, we had one truly stand-out match, and the right people went over in pretty much every match other than the main event. Hopefully tomorrow night's show keeps up the good vibes.
LATEST REVIEWS