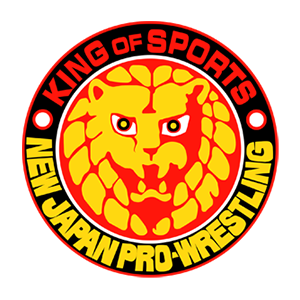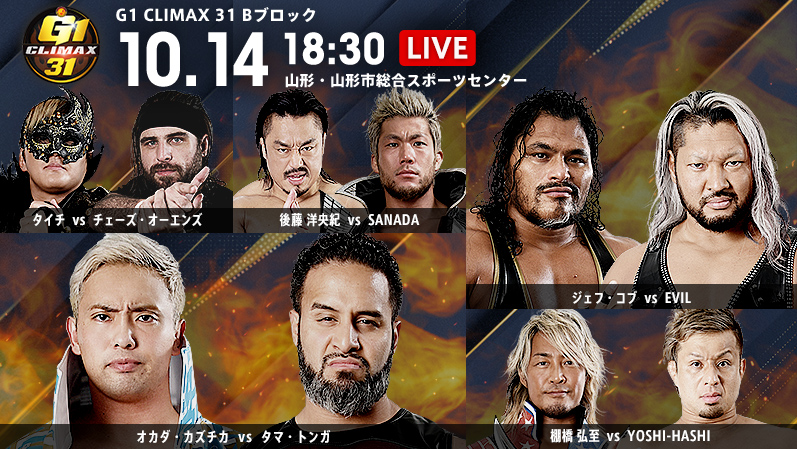 By GARZA
From October 14, 2021
Discussion
BUSHI & Hiromu Takahashi vs. Kosei Fujita & Ryohei Oiwa - 6.5/10

This was really good, the Young Lions showed a lot of urgency to get the jump on LIJ. Like the other HIromu matches, this was a lot of striking until the end where BUSHI tapped out Fujita with a Crab.


G1 Climax 2021 Block B Match
Taichi [4] vs. Chase Owens [2] - 7/10

This was Owens' second win and it was so incredibly well crafted. Taichi's ribs have rendered him powerless since his last match, so now he's even more hurt, and while he would normally beat up Owens, now Owens is healthier, so while he's not a better wrestler, he just needs to keep going after the ribs and keep Taichi down, who can't even throw a kick without hurting himself. Eventually this lead made Owens cocky and also allowed Taichi to make a comeback, but Owens regained control with a rib shot and got the win with the Package Piledriver.

Taichi was a great babyface in this match when Owens started to become all douchy on Miho. I really hope this change in story is not a shoot injury.


G1 Climax 2021 Block B Match
Hirooki Goto [4] vs. SANADA [6] - 7/10

Good match between a more technically sound SANADA, and a Goto strong enough to counter most of SANADA's technical stuff. The first half of the match was mostly there, but they had a great second half and a great ending sequence, which is one of Goto's strengths. Goto kept blocking the Skull End, so SANADA ended up getting the win with a Japanese Clutch after countering a lariat that Goto thought was necessary after hitting the GTR.


G1 Climax 2021 Block B Match
Hiroshi Tanahashi [6] vs. YOSHI-HASHI [4] - 7/10

Really good match. Tanahashi for once got to play the dominant one since YH tends to be the underdog of most matches. Tanahashi started strong, YH made a comeback, and then it was YH that looked more dominant as he didn't allow Tanahashi to get a footing until the end after kicking out of the Kumagoroshi. YH started to chase Karma, but Tana countered, started hitting his signature moves ending with two High Fly Flows.


G1 Climax 2021 Block B Match
EVIL [12] (w/Dick Togo) vs. Jeff Cobb [14] - 7.5/10

This was a total EVIL match with every single schtick in his book, but this was also him finally getting his comeuppance, at the hands of Cobb of all people, arguably another heel.

Cobb either countered, blocked, or overcame everything that EVIL threw at him, from chair shots to low blows to Togo choking him, the only thing that EVIL was never able to hit was Everything is EVIL. My favorite of it all was Cobb doing to EVIL what EVIL has been doing to timekeeper Makoto Abe for months. He sat EVIL on that table and threw Togo at him, sending them both flying.

Ever since the introduction of this format of the G1 Climax, only three other men have reached 16 points: Nakamura, Styles, and Okada, and they all did it in the same 2014 tournament. Cobb has joined that group today, and is still eligible to surpass them with a clean slate on the Block finals against Okada.


G1 Climax 2021 Block B Match
Kazuchika Okada [14] vs. Tama Tonga [4] - 8.5/10

I can't even remember the last time Tama Tonga had a match at this level. The match was an Okada match, but with a slightly faster paced build up, as Tonga picked up the intensity on Okada early on. Things would really hit second gear in the last 10 minutes or so when both guys started chasing their finishers and the whole match became a great sequence of counters, reversals, and escapes, the big difference being that Tama Tonga started to pull out some of the moves he rarely uses, he hit a Bloody Sunday, countered a piledriver into a Gun Stun, and ended things with a Jay Driller.

I think it's necessary to say that Jado never interfered. Tama Tonga won clean.

Post-match - Tama Tonga cut his promo saying this is the rebirth of Tama Tonga. I don't know how far could this really go, but there are rumblings about the future of the Bullet Club and if anything else, he'll go after the briefcase likely at Power Struggle.


OVERALL THOUGHTS

Ok show, everything was good, but it really picked up in the two final matches. We've reached the end of this block, it's down to Okada and Cobb, who will wrestle on the final date, with Okada now forced to get a win, since Cobb only needs a draw to advance.
LATEST REVIEWS