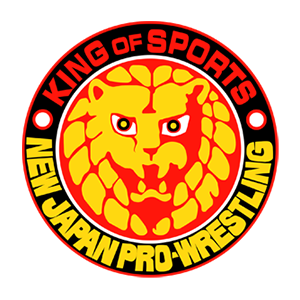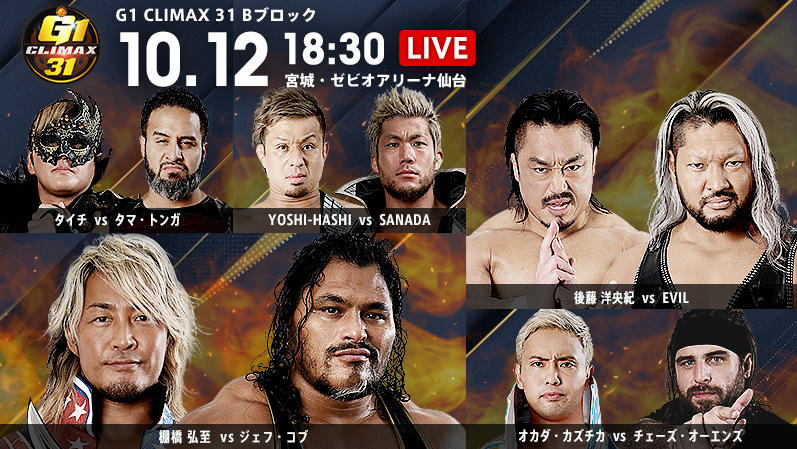 By GARZA
From October 12, 2021
Discussion
Hiromu Takahashi vs. Ryohei Oiwa - 6/10

Good match, it was mostly a striking battle until Hiromu locked in a deep Boston Crab and won by submission. This match felt like Hiromu's reward for filling in for Naito, he just played with poor Oiwa.


G1 Climax 2021 Block B Match
Taichi [4] vs. Tama Tonga [2] - 7/10

Taichi came in with taped ribs after his match with Cobb and Okada back-to-back, so the story became that the ribs were Tonga's target, but Taichi also couldn't do much with hurt ribs, so he couldn't go all out. The match was mostly Tama Tonga on top until Taichi started to block Gun Stuns and chase Black Mephisto, but at the end, Tonga escaped BM, hit a DVD, a Frog Splash, and finally the Gun Stun for the win. Good story.


G1 Climax 2021 Block B Match
SANADA [4] vs. YOSHI-HASHI [4] - 7/10

Good match, but it was just kinda there, going back and forth until YH lost to the Skull End. They did all the usual stuff both guys do and had some decent near falls at the end, but that was it.


G1 Climax 2021 Block B Match
Kazuchika Okada [12] vs. Chase Owens [2] - 7.5/10

Okada gave a lot to Owens, who did a good job at hitting good spots when it mattered, to hurt Okada, but also not make it seem like he was overpowering him. There was a point that felt like it was time for Okada to win and simply took control of the match, but they still managed to come back and deliver a great ending sequence full of near falls for Owens. Okada won with the Money Clip.


G1 Climax 2021 Block B Match
Hirooki Goto [4] vs. EVIL [10] - 6.5/10

One of these days, when I feel up to it, I'm gonna watch EVIL and Yano matches and come up with the amount of schtick these two have in their matches and see who is the schtickiest of them all.

The match was exactly what you'd expect, the same match that Togo lays out, including the very specific sequence of events to make sure that all energy has been sucked out of the fans. It really felt like the whole second half of the match was Goto fighting Togo and dealing with referee bumps and all that. At the end, EVIL distracted the referee, Togo choked Goto, and then EVIL hit EIE for the win. Bless Goto's heart for trying.


G1 Climax 2021 Block B Match
Hiroshi Tanahashi [6] vs. Jeff Cobb [12] - 8/10

We've kinda reached the point that I don't see Cobb losing if Okada wins earlier in the show, and vice versa.

Easily the match of the night. Cobb is a type of rival that Tanahashi rarely sees now a days, someone that can completely overpower him. Much of the match was Tanahashi trying to deal with Cobb's power and finding ways to counter her. Tana worked over Cobb's legs, and he did manage to hurt him, but Cobb still had the power to keep going and take out Tana with a Tour of the Islands. Cobb has been incredibly booked this G1.


OVERALL THOUGHTS

This may had been the most meh night of the whole tournament, the show didn't look exciting on paper, and while it wasn't bad, it was just kinda there. I know they're headed into the final matches and they need points to be set, but this show could have benefited from an upset at the hands of Goto.
LATEST REVIEWS