WCW Bash At The Beach 1994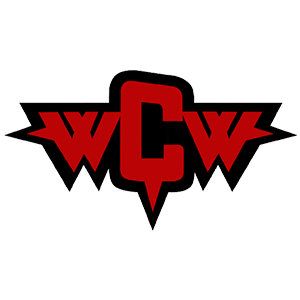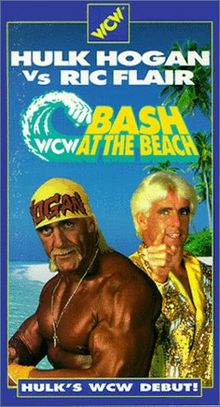 By Big Red Machine
From July 17, 1994
Discussion
WCW Bash At The Beach 1994 (7/17/1994)- Orlando, FL

WCW TV TITLE MATCH: Lord Steven Regal(c) (w/Sir William) vs. Johnny B. Badd- 4.75/10

REGAL & INOKI SEGMENT- good

THE GUARDIAN ANGEL vs. VADER (w/Harley Race)- 4.5/10
Stiff match, and the finish got me SO angry. Great heat.

ARN ANDERSON & DUSTIN RHODES vs. TERRY FUNK & BUNKHOUSE BUCK (w/Col. Robert Parker & Meng)- 5.5/10
Dustin looked tough, and you felt sorry for him, losing the way he did after coming back from so much.

RIC FLAIR & SHERRI MARTEL PROMOS- both great

WCW UNITED STATES TITLE MATCH: Steve Austin(c) vs. Ricky Steamboat- 7.25/10
GRR! I HATE Austin after this finish! Great stuff.

ARN ANDERSON PROMO- eh.

WCW WORLD TAG TEAM TTILE MATCH: Cactus Jack & Kevin Sullivan(c) (w/Dave Sullivan) vs. Pretty Wonderful (Paul Roma & Paul Orndorff)- 6.5/10

WCW WORLD HEAVYWEIGHT TITLE MATCH: Ric Flair(c) (w/Sherri Martel) vs. Hulk Hogan (w/Mr. T & Jimmy Hart)- 8/10
The crowd was absolutely electric here, and they really helped make this match. Technically, the match was decent, and Sherri was absolutely great on the outside, but it is the crowd that makes this match. I absolutely marked out when Hulk started no-selling chops in the corner. Great stuff. If you are looking for in-ring wizardry, go somewhere else, but if you love atmosphere and personalities, this match is for you.

Overall, pretty good show from WCW. The undercard was disappointing, but Hogan and Flair's first match is enough of a selling point that as long as that match delivered, everything else didn't have to.
LATEST REVIEWS