ECW November To Remember 1995
By Big Red Machine
From November 18, 1995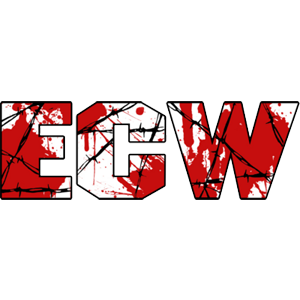 ECW November To Remember 1995 (11/18/2005)- Philadelphia, PA

DON E. ALLEN vs. THE BROADSTREET BULLY- no rating. Eh segment. Bubba Dudley was the guest ring announcer (looking hilarious in a white coat, top hat, and bow-tie... over his tie-dye and overalls), and he attacked both guys. This was really just an excuse to get the Dudleys on the show.

SABU RETURNS- There must have been a better way to do this. Paul E. got in the ring and order that the lights be turned off, and when they were turned back on again, Sabu showed up and everybody cheered. There wasn't some big match he could run in on or he couldn't appear at the end of a title match to challenge the champion to a match at a later date? This just felt like a waste of a big surprise.

SINGLES MATCH WITH TAZ AS THE SPECIAL GUEST REFEREE: Konnan vs. Jason- squash
Konnan is wearing a get-up that makes him look the 1990's version of CHIKARA's Amasis.
We got a nice little pre-match segment setting this match up, then Konnan hit a sick looking variation of the Razor's Edge for the quick pin. At this point I am kind of getting annoyed. The first matches on this card have gone a combined total of about four seconds (a one moves squash here and a non-start in the first match). Wrestling please?

EL PUERTO RIQUENO vs. STEVIE RICHARDS- 2/10
Wow. This one managed to last a whole THREE minutes.

THE PITBULLS (w/Francine) vs. THE ELIMINATORS (w/Jason)- 6/10
Good aftermath to ensure a continuation of the feud. I wasn't too fond of the Pitbulls selling on the aftermath, though. They take a Total Elimination and are back on their feet, beating their chests just twenty seconds later?

MEXICAN DEATH MATCH: Rey Mysterio Jr. vs. Psicosis- 5.75/10
Some nice moves, but very few that were high impact or looked like they would put someone down for ten. I also really didn't like the gimmick. It didn't feel like anything that should be called a "death match."

AFTERMATH- Jason condescendingly offers to manage Rey, but Rey turns him down. Jason insults Rey so Rey kicks in him the face. The Eliminators then attack Rey, 911 makes the save. A good segment... but how many damn segments is Jason going to be in tonight?

MATCH FOR THE ECW WORLD TAG TEAM TITLES AND ECW TV TITLE, & THE PERSON WHO GETS THE PINFALL WILL GET A SHOT AT THE ECW WORLD HEAVYWEIGHT TITLE LATER TONIGHT: 2 Cold Scorpio(c)(c) & The Sandman(c) (w/Woman) vs. The Public Enemy- 5.75/10
We get a dance-off in the beginning, including a hilarious shot of Joey, and the heels jump the babyfaces. With that out of the way, we got a well-worked, but not particularly inspired match.

SINGLES MATCH WITH BEULAH MCGILLICUTTY AS THE SPECIAL GUEST REFEREE: Todd Gordon vs. Bill Alfonso- 4.5/10
A good match for what it was (although Beulah got clotheslined three seconds in and never got back up, so I'm not really even sure why they had her out here in the first place). The match ends with Taz turning heel and cutting a GREAT promo.

AUSTIN JUMPS THE SANDMAN- Sandman is on his way to the ring fore his ECW World Heavyweight Title match but gets jumped and incapacitated by Austin. This leads to one of those stupid "possession is nine tenths of the law" type situations that we often get in wrestling involving title shots, which all suffer from the same huge logical flaw. "Possession is nine tenths of the law" only applies to things whose rightful owner cannot be otherwise determined! On this case, WE KNOW that the title shot rightfully belongs to the Sandman! Austin beating up Sandman and taking his title shot is like if a bank robber robbed a bank and was caught by the police, and the judge said that the bank robber could keep the money because he was the one holding it when he was caught!

ECW WORLD HEAVYWEIGHT TITLE MATCH: Mikey Whipwreck(c) vs. Steve Austin- 2/10
Match goes five minutes with Austin kicking Mikey's a** the whole time until Mikey wins via roll-up. THIS was what they did for Austin's big in-ring debut?

HACK MYERS vs. SABU (w/Paul E. Dangerously)- 5.75/10
A nice return for Sabu

TERRY FUNK & TOMMY DREAMER vs. CACTUS JACK & RAVEN- 6.75/10
Definitely had the "this is a fight" atmosphere, and I liked the fact that they pretty much just kept going after the pinfall. This had some good spots, but there wasn't much of a story being told other than "we hate each other and are hitting each other with things." This match was a big disappointing for a main event, although it was good enough that if the rest of the show had been better, I might have given this a pass.

Overall, a bad show from ECW. Not good for a normal show and completely unacceptable for a supercard like November To Remember. Nothing was particularly exciting at all, and all of the major matches were disappointing. Both Sabu's return to the copany and Austin's return to the ring were handled extremely poorly. The only important thing on this show was Taz's heel turn.