By Big Red Machine
From December 27, 2008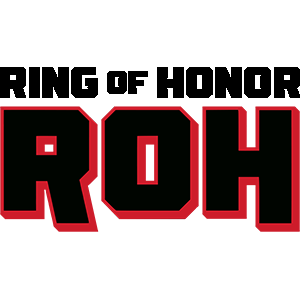 ROH Final Battle 2008 (12/27/2008)- New York, NY

AGE OF THE FALL PROMO- okay

CLAUDIO CASTAGNOLI vs. KENNY OMEGA- 5/10

FOUR CORNER SURVIVAL MATCH: Jerry Lynn vs. Necro Butcher vs. Rhett Titus vs. Chris Hero (w/Sweet N' Sour Inc.)- 6.25/10
A decent match, and the aftermath transitioned well into...

ROH WORLD TAG TEAM TITLE MATCH: Kevin Steen & El Generico(c) vs. The Age of the Fall (Jimmy Jacobs & Delirious)- 5.75/10

BRISCOE BROTHERS PROMO- okay

STREET FIGHT: Brent Albright, Roderick Strong, & Erick Stevens vs. Sweet N' Sour Inc. (The American Wolves & Go Shiozaki)- 7.25/10

THE BRISCOE BROTHERS vs. KENSUKE SASAKI & KATSUHIKO NAKAJIMA- 7/10

AFTERMATH- good. The Wolves take out Mark's knee, and Steen and Generico make the save for the Briscoes, which felt big, then the Wolves comes back and jump Steenerico, which leads to Albright, Roddy, & Stevens making the save, and appealing to Cary to make a steel cage match between them and Sweet N' Sour at a later date.

NOAMICHI MARUFUJI PROMO (through a translator)- good

TAKESHI MORISHIMA PROMO (through a translator)- not very good

WINNER BECOMES #1 CONTENDER TO THE ROH WORLD TITLE: Austin Aries vs. Tyler Black- 8.5/10
Just plain awesome wrestling.

AFTERMATH- bad. Jimmy came across as a drama queen and Aries turn was a swerve purely for the sake of having a swerve. And Jimmy just happened to be carrying the towel from Rising Above around with him? Right.

I also think that it would have been much better for Tyler to turn babyface of his own volition, rather than having Jimmy heel up on Tyler, making Tyler into a babyface because of Jimmy.

ROH WORLD TITLE MATCH: Nigel McGuinness(c) vs. Naomichi Marufuji- 8.5/10
Awesome

JERRY LYNN & NIGEL MCGUINNESS SEGMENT- started off well, with Jerry coming out to congratulate Nigel and Nigel seeing it as some past-his-prime "dinosaur" trying to steal the spotlight, starting the build-up of Jerry "The Ram." Then Jerry shouted that he wasn't going to let Nigel "DISRESPECT THIS COMPANY AND DESTROY RING OF HONOR!" I would like to know how the hell Jerry interpreted Nigel's statement and actions as disrespecting and threatening to destroy ROH.

FIGHT WITHOUT HONOR: Bryan Danielson vs. Takeshi Morishima- 8.75/10
It sucks to have to wait a whole year before doing your blow-off, but they instantly recaptured the hate.

Overall, an awesome show from ROH.