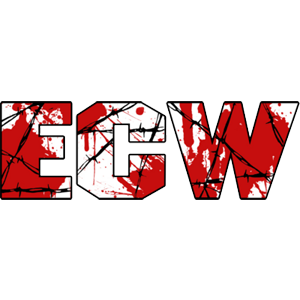 By Big Red Machine
From May 03, 1998
Discussion
ECW Wrestlepalooza 1998 (5/3/1998)- Marietta, GA

SUPER NOVA & THE BLUE MEANIE vs. THE FULL BLOODED ITALIANS (Tracy Smothers & Little Guido) (w/Tommy Rich)- 5.75/10
Good opener. Really got the crowd into the show.

MIKEY WHIPWRECK vs. JUSTIN CREDIBLE (w/Jason Knight & Chastity)- 7/10
Great babyface vs. heel stuff.


AXL ROTTEN PROMO- great

ECW WORLD TAG TEAM TITLE MATCH: Lance Storm & Chris Candido(c) (w/Sunny) vs. The Hardcore Chair-Swinging Freaks (Balls Mahoney & Axl Rotten)- 6/10
Good storytelling by Storm & Candido.

SHANE DOUGLAS & TAZ SEGMENT- Good. Shane cuts a promo burying HBK and Flair, and puts himself over as being tough because he is going to work with a bunch of injuries tonight. Then Taz comes out and things get good. Taz says that because he busted Shane up, Shane should hand the belt over to him. Taz puts Shane in the Tazmission, and winds up getting arrested. This made Taz look awesome.

BAM BAM BIGELOW vs. NEW JACK- 3/10
They hit each other with things for a while until New Jack dives off the balcony, hitting Bam Bam with a guitar... but Bam Bam is the first one up. Right. This was dull. Just random hitting each other with crap.

THE SANDMAN & TOMMY DREAMER (w/Beulah McGillicutty) vs. THE DUDLEY BOYZ (w/Joel Gertner, Big Dick Dudley, & Sign Guy Dudley)- 5.5/10

ECW TV TITLE MATCH: Rob Van Dam(c) (w/Bill Alfonso) vs. Sabu (w/Bill Alfonso)- 8.25/10
Awesome match, and the stuff with Fonzie was great.

SHANE DOUGLAS PROMO- okay

AL SNOW PROMO- awesome

ECW WORLD HEAVYWEIGHT TITLE MATCH: Shane Douglas(c) (w/Francine) vs. Al Snow- 7.25/10
Some great nearfalls in this match. They had everyone convinced that Snow was going to win.

Overall, a very good show from ECW.
LATEST REVIEWS