NXT UK TakeOver: Blackpool II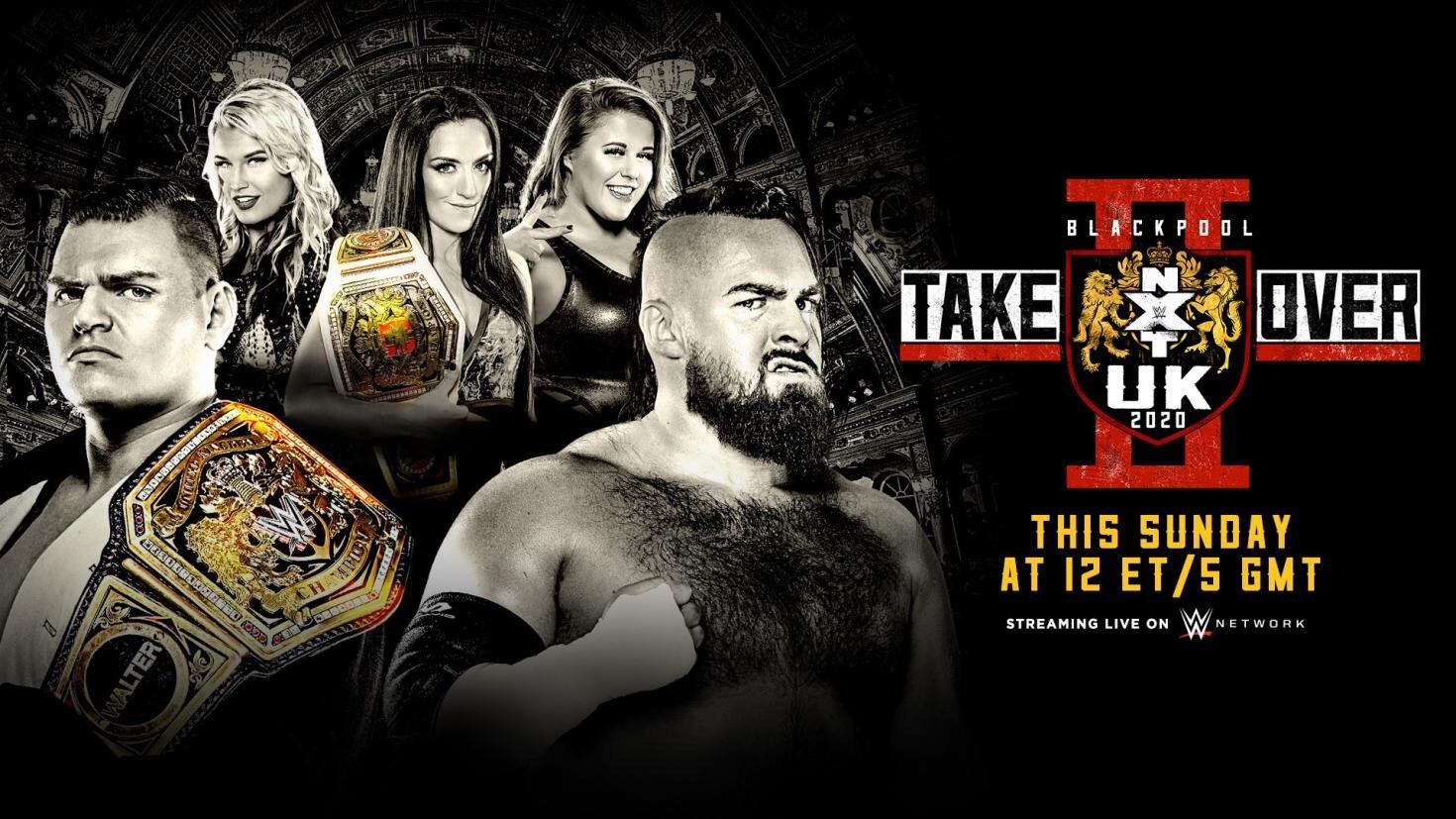 By Big Red Machine
From January 12, 2020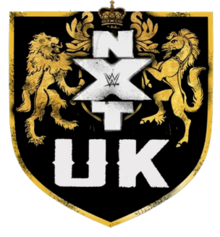 EDDIE DENNIS vs. TRENT SEVEN - 6.25/10

They hit each other with power moves, climaxing in a TERRIFYING Awesome Bomb out of the ring, with Seven landing on the guardrail. That should have been the finish right there instead of Seven kicking out so that Dennis could hit his "proper" finisher.


NXT UK WOMEN'S TITLE MATCH:
Kay Lee Ray(c) vs. Piper Niven vs. Toni Storm - 8/10

This wan an awesome three-way match with the usual three-way story of someone always being there to break the pin up. They also did a great job of using the dynamics of the feud (manipulative heel Kay Lee Ray taking advantage of Toni's seeming obsessiveness with winning the title back to pit the two babyfaces against each other) to add another layer to things. The finish (KLR stealing Toni's pin on Piper) was pretty darn perfect for both the story of this match and the larger story they are telling with Toni Storm and Kay Lee Ray. The only thing I would have changed was that stupid spot where Toni stopped Kay Lee Ray pinfall on Piper by holding the ref's hand up so it couldn't hit the match for the third time, as if the referee can't just count to three anyway because he is still looking at the f*cking pin.


JORDAN DEVLIN vs. TYLER BATE - 9/10

F************CCCCCKKKKKKK! GO WATCH THIS MATCH NOW! This was INSANE!


LADDER MATCH FOR THE NXT UK TAG TEAM TITLES:
Gallus (Mark Coffey & Wolfgang)(c) vs. "Flash" Morgan Webster & Mark Andrews vs. Grizzled Young Veterans vs. Imperium (Marcel Barthel & Fabian Aichner) - 8.75/10

This was the usual ladder match carnage and craziness with more than the usual amount of creativity mixed in to keep things fresh. In other words, it was fantastic and you need to go watch it.


WWE UK TITLE MATCH:
WALTER(c) vs. Joe Coffey - 9.25/10

The first half of this match was the expected BRUTAL WAR of a hoss-fight. During this they did do a few spots where WALTER wound up getting Coffey in crabs of various types. This was done to set up the second part of the match. After a ref got bumped and Coffey got a visual pinfall on WALTER, Alexander Wolfe came out to help WALTER. Ilja Dragunov came out to even the odds, and in the process of doing this he hit Wolfe with a Torpedo Moscow… which sent Wolfe right into Coffey's knee, bending it at an odd angle, and this injury became the story of the second half of the match. Coffey put up an absolutely heroic fight, but wound up having to tap out in the end. It will be very interesting to see how Coffey reacts to Ilja the next time they cross paths. Being understanding would be the perfect thing to cement this babyface turn (because all Gallus really did to turn babyface was just oppose other heels, rather than have any sort of moral moment).

POST-MATCH SEGMENT - Great. Imperium are all out in the ring celebrating… when they get jumped from behind by UNDISPUTED ERA! The way they had WALTER put up a fight even though he wound up outnumbered four to one almost seemed like it was intended to turn him babyface, but I can't imagine that being the plan after having him need help to beat Coffey.

One other thing I have to point out about this was that Undisputed Era came out of the crowd from behind the heels. No hokey "the lights go out" bullsh*t. Just guys doing something that makes perfect sense to catch their opponents by surprise, and the crowd was just as surprised as they would have been if someone had been doing magical bullsh*t with the lights.

Final Thoughts
This was a phenomenal show from NXT UK. All TakeOvers are, regardless of which NXT branch puts them on, but this one is an early Show of the Year candidate. The opener was an opener, but everything else was just f*cking fantastic, and both the men's and women's title matches had finishes that have me very eager to see what the fallout between the two babyfaces involved will be. For the first time in a long time, I'm really looking forward to the next episode of NXT UK.