wXw World Tag Team Festival 2019: Night 2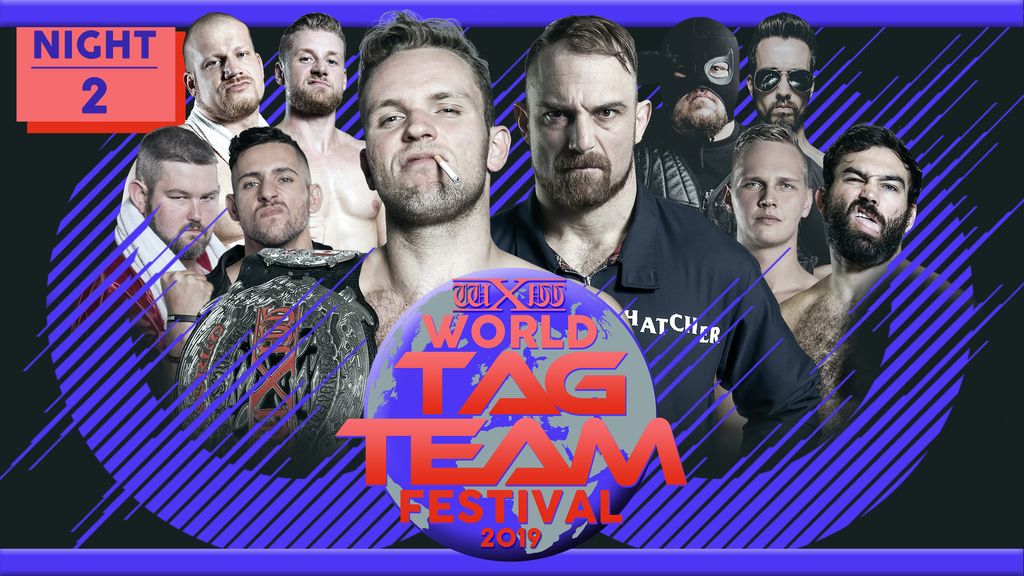 By Big Red Machine
From October 05, 2019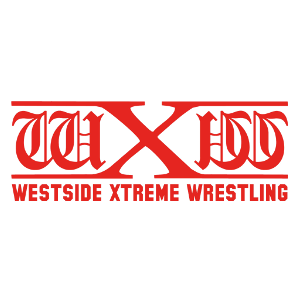 JURN SIMMONS & ALEXANDER JAMES HAVE A CONFRONTATION AT THE MERCH STAND - They executed what they wanted to very well, but I just didn't buy that Jurn would be upset about AJ still selling t-shirts from their team that Jurn designed after AJ turned on him last night. This is Jurn Simmons. I just don't buy that he wouldn't leap over the table and attack AJ the moment he saw him.

LUCKY KID & KYLE FLETCHER BACKSTAGE - Good. Lucky says he is bothered and distracted by their loss to Purge Club last night and his inability to get revenge on Purge Club. Kyle tells Lucky he has his back so Lucky can go out there and concentrate on the match.


JONATHAN GRESHAM vs. LUCKY KID - 8/10

This was one hell of an opener. The story was Gresham working over Lucky's arm while Lucky worked over Gresham's head, as well as Gresham being cool and methodical while Lucky was angry and hot-headed, clearly not able to get Purge Club out of his head. Gresham picked up the win. Why can't ROH just put him in the ring and let him have awesome matches like this and build him up for a title shot?


wXw SHOTGUN TITLE MATCH:
"The Avalanche" Robert Dreissker(c) vs. Alexander Dean - 4.5/10


ALEXANDER JAMES EXPLAINS WHY HE TURNED ON JURN SIMMONS - F*CKING AWESOME PROMO!


WORLD TAG TEAM FESTIVAL SEMIFINAL MATCH:
Pretty Bastards vs. David Starr & Norman Harras - 7/10

An exciting eleven minutes. Pretty Bastards pick up the win here, which makes the most sense. Them pinning David Starr was rather surprising, as Harras is both the young-boy and a replacement for Eddie Kingston, but it does provide several possible directions for them to go in both in terms of Starr's angle with WALTER or in terms of starting something for Harras.


WORLD TAG TEAM FESTIVAL SEMIFINAL MATCH:
Arrows of Hungary vs. Purge Club (Pete Bouncer & Ivan Kiev) - no rating, fine segment

Purge Club used the lights of their entrance as a distraction to sneak up behind the Arrows and hit them in the back of the head with their weapons. They intimidated the referee into ringing the bell, but then Lucky Kid came out to distract them, allowing one of the Arrows of Hungary to get the roll-up victory. Turnabout is fair play, jerks!


WORLD TAG TEAM FESTIVAL SEMIFINAL MATCH:
Work Horseman (J.D. Drake & Anthony Henry) vs. Danny Burch & Oney Lorcan - 7.5/10

Lorcan and Drake did the "trade chops to see who is tougher instead of doing things to actually try to win the match" spot. Other than that one spot I thought this was pretty great, but I'm not thrilled with the WWE team going so deep into the tournament in a promotion that has so many tag teams that are either already great or are in the position to be made by a good run in this tournament.


wXw SHOTGUN TITLE #1 CONTENDERSHIP MATCH:
Flamita vs. Kyle Fletcher vs. Rust Taylor vs. The Rotation - 7/10

This was a very fun twelve-minute spotfest.


JAY-AA (Jay Skillet & Absolute Andy) vs. THE ANTI-FUN POLICE (Los Federales Santos Jr. & Chief Deputy Dunne) - no rating, wrong type of comedy match

Jay-AA had an interaction with a fan that I won't spoil aside from saying that this fan thought she could get away with flipping them off and not getting water poured on her in retaliation by wearing a raincoat, and that the Anti-Fun Police strongly disapproved of how fun this interaction was.

Once the match actually started, things got completely absurd. I'm not going to spoil any of what they did other than to say it was completely absurd. It's not that I didn't think it was very funny- I laughed rather hard, in fact- but it's absolutely not the type of comedy I like in my wrestling.


wXw UNIFIED WORLD WRESTLING TITLE MATCH:
Bobby Gunns(c) vs. Timothy Thatcher - 9.25/10

One the most brutal WRESTLING matches I have ever seen. This was using submissions, suplexes, Dragon Screws, and the occasional well-timed strike to hurt your opponent just effectively as any number of chairs could have. The crowd was absolutely on fire to see Thatcher win.

THE WINNER CUTS A PROMO - PROMO OF THE YEAR CANDIDATE!

Final Thoughts
This was a great show from wXw. There was definitely some disappointing stuff, but the highs on this show were high enough to make up for them; especially the main event. Tomorrow night has a card that looks pretty darn great, so hopefully the final night of the tournament exceeds the "big world title match" second night that is part of the wXw tournament weekend formula.