RevPro 7th Anniversary Show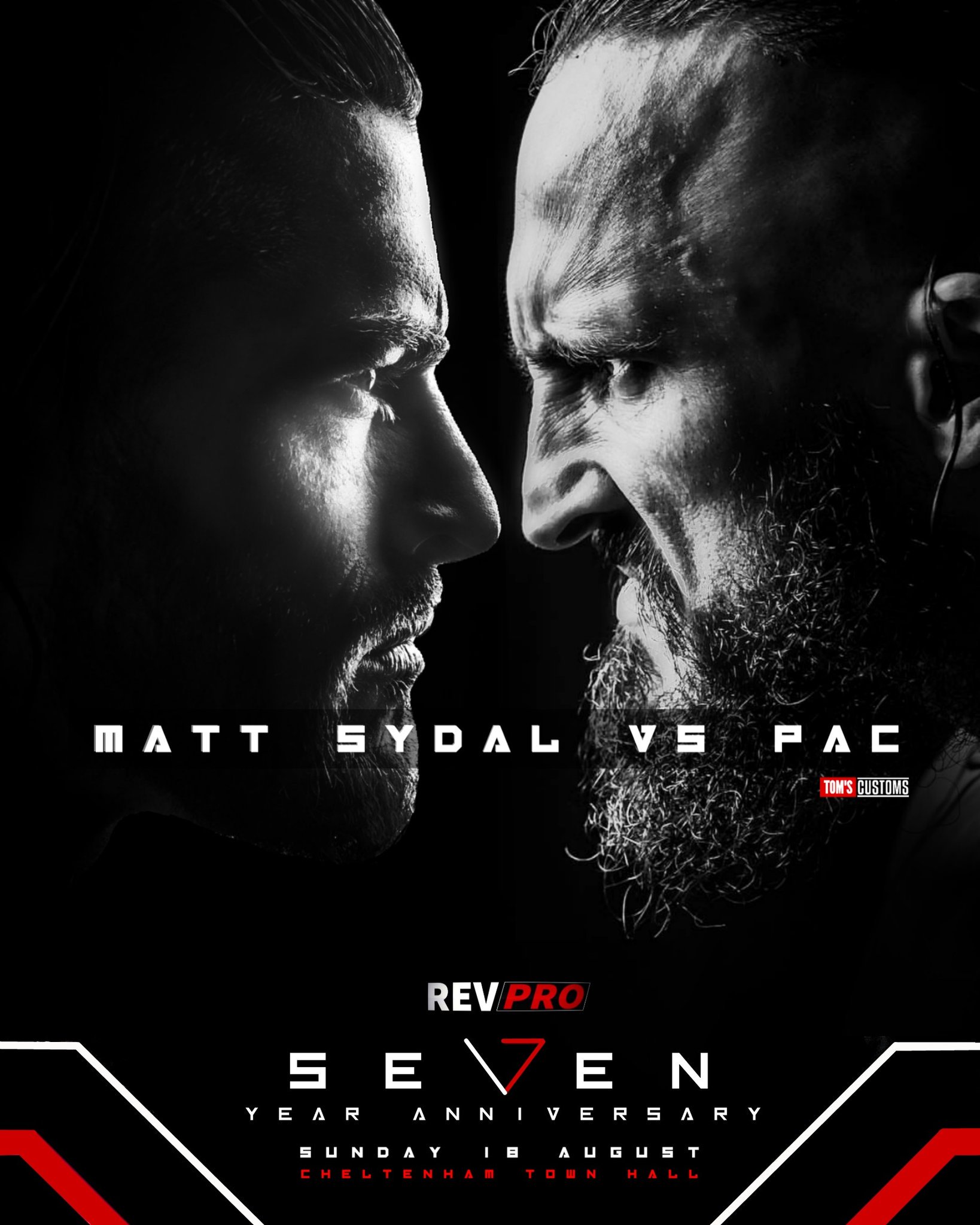 By Big Red Machine
From August 18, 2019

So it's RevPro's big 7th Anniversary Show… and of it's many champions, we have just one half of the tag champs here wrestling tonight.


GABRIEL KIDD vs. SHA SAMUELS - 4.75/10

Samuels beat the Contender up a bunch. He also cut a promo in the middle of the match because he saw the cool kids doing it. I at the point of mostly tuning him out when he talks because his promos can best be described as "same sh*t, different day." He's the prototype for the "angry yelling bearded British man" that frustratingly overpopulates NXT UK. In his promo he called out RPW Undisputed British Heavyweight Champion Zack Sabre Jr. for never being around… and he's really not wrong.

Kidd got to make a comeback but was eventually forced to tap out to the Butcher's Hook. Samuels harassed referee Chris Roberts (wasn't the previous show supposed to be his last?) and also beat Kidd up more after the match. Shaun Jackson came out and made the save.


DAN MOLONEY vs. KURTIS CHAPMAN - 6.75/10

This was a great ten minutes of big monster vs. underdog babyface. Matches like this one and his match at the previous show make me remember why I was so excited to see Kurtis Chapman win the RPW Undisputed British Cruiserweight Title at the end of 2017… and, consequently, why I've been so disappointed with the way he has been booked since then.


AUSSIE OPEN vs. BRENDAN WHITE & KEITH HALFPENNY - 6.25/10

Aussie Open win cleanly.

AUSSIE OPEN PROMO - Good babyface stuff vowing to win the #1 contendership tournament, win the IWGP Heavyweight Tag Team Titles, and then win back the RPW Undisputed British Tag Team Titles.


DAVID STARR vs. MARK HASKINS vs. "SPEEDBALL" MIKE BAILEY - 8.5/10

Starr has shaved off his beard, leaving him with this horrendously ugly mustache. That mustache was the only negative thing about that this match. This was a tremendous three-way match that did a phenomenal job of keeping all three guys involved throughout. If you don't like matches that you know are very choreographed then this won't be for you, but if all you need is a bit of plausible deniability for it not to bother you, then you'll probably love this almost as much as I did.


A-KID vs. CARLOS ROMO - 8/10

This was an awesome singles encounter, but I was shocked at the lack of hatred. Yes, you can spin it as Romo wanting to prove that A-Kid made a mistaking by considering him the weak link on their team and dumping him, but A-Kid- Romo's former best friend- gave him a hug, then attacked him from behind with a dropkick to the back of the neck. There should be HATRED here. A desire for bloody vengeance rather than simply proving athletic superiority!


MATT SYDAL vs. PAC - 7.5/10

They had a GREAT video package before this match explaining the backstory. The match itself delivered, including an actual clean finish in a PAC match!


MICHAEL OKU & JUSHIN "THUNDER" LIGER vs. HIKULEO & CHRIS BROOKES (w/Kid Lykos) - 6.75/10

This was originally supposed to be Hikuleo teaming with Bullet Club comrade and the man who Michael Oku will be challenging for the RPW Undisputed British Cruiserweight Title at Super Summer Sizzler 2019, El Phantasmo. If they mentioned why it was changed to Brookes, I didn't hear it.

This was a very disappointing match. It was very paint by numbers, had an awkward finish with both babyfaces making the pin, felt like a waste of Hikuleo's first defeat in RevPro, and felt like it should have been third on the card rather than the main event. I'd love to know what possessed them to put this in the main event spot. It's not like any of these guys other than Oku had been putting on anything close to main event level matches recently.

Final Thoughts
This was a better show in the ring than usual from RevPro, but was rather disappointing in terms of storyline advancement and the main event was a big come-down from the match that had come before it. Super Summer Sizzler 2019 and the big OSpreay vs. Starr "control of the company vs. RevPro career" match is up next. Getting up to it was definitely a big of a slog, but getting to see matches like the three-way on this show made it some of it at least feel worth it.