Pro Wrestling NOAH European Navigation 2008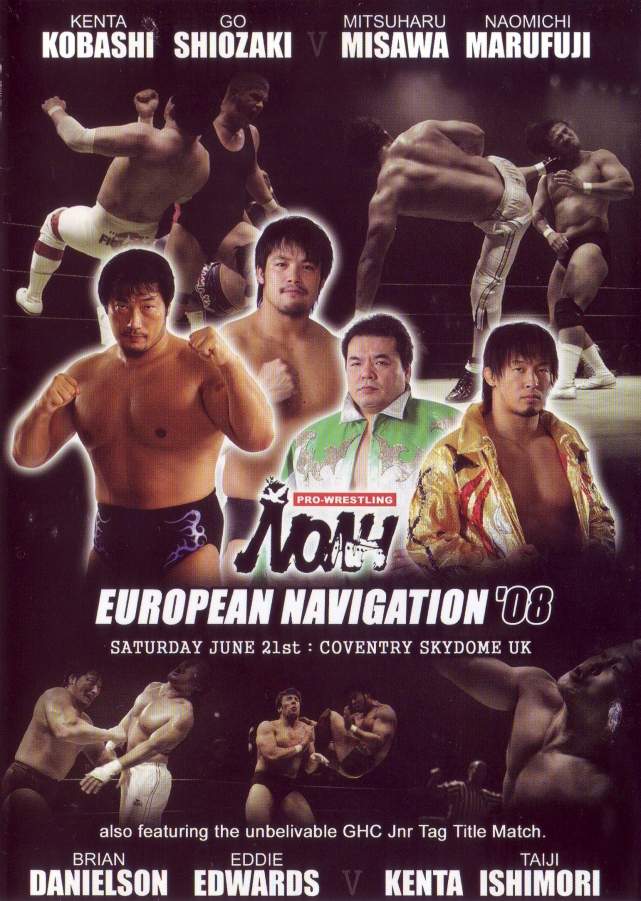 By Big Red Machine
From June 21, 2008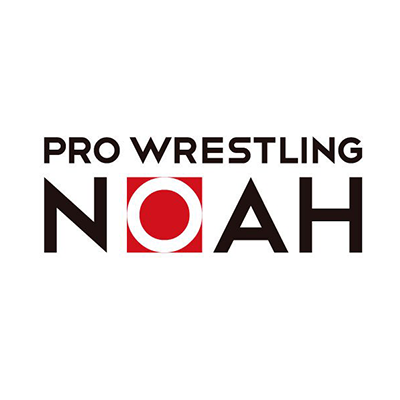 Welcome to this month's installment of BRM's monthly "This Day in Wrestling History" Review Series. Today we'll be covering our first puroresu show, and because I like this theme of firsts, the show we'll be looking at is Pro Wrestling NOAH's first show in Europe, European Navigation 2008.


JOEL REDMAN vs. ATSUSHI AOKI - 6.5/10

A solid opener that started with both guys going after the other's arm and ended with a wonderful mad scramble for pinfalls as the time limit wound down.


JUNJI IZUMIDA & TYUYOSHI KIKUSHI vs. MARTIN STONE & WADE FITZGERALD - 4.75/10

I didn't care for Izumida's "I have a hard head" comedy one bit. If your head is that hard then don't sell strikes to the head at all. Otherwise, don't do the stupid gimmick. Don't sell it sometimes but not others depending on whether or not you're doing one of your hard head spots. I was much more into the "Wade Fitzgerald is overly enthusiastic and optimistic about his abilities" comedy spots. In fairness, they did make something of a story out of the "hard head" stuff, but it wasn't a story I cared for in any way. Your opinion might differ.


DOUG WILLIAMS & NIGEL MCGUINNESS vs. TAKASHI SUGIURA & KOTARO SUZUKI - 8.25/10

The crowd is ON FIRE for this match, and particularly for their countrymen. This was only increased by a pair of spots in which the Japanese looked like they were going to nail the legal man (Williams) with a big running move, only to change direction and knock Nigel off the apron with it instead. Nigel's selling of his outrage at this was absolutely tremendous, and when he finally got the hot tag and ran wild, the crowd went bonkers.

There were some good story bits in here like guys coming up with a reversal for a move that had previously worked (Suzuki turning Nigel's turnbuckle headstand into a Tombstone Piledriver being the most memorable), but for the most part this was just an extremely exciting tag team match with a red-hot crowd.


JUN AKIYAMA & BISON SMITH vs. TAKESHI MORISHIMA & MOHAMED YONE - 7/10

This was a very good tag team brawl, but more importantly HOLY SH*T BISON SMITH CAN FLY!


GHC JR. HEAVYWEIGHT TAG TEAM TITLE MATCH:
Taiji Ishimori & KENTA(c) vs. Bryan Danielson & Eddie Edwards - 7.75/10

There was a lot of stuff in this match that was really great (the entire heat segment, for example, and everything between Dragon and KENTA during and before it), but there were two or three important spots that just didn't work, and the match suffered greatly as a result.

Chief among these was the Dragon-KENTA face-off. They did so many little things to build up to Danielson and KENTA finally squaring off in this match and when it finally happened... they didn't really do much with it. They didn't do any cool, crazy spots or a big exchange of strikes or tease finishers or anything like that. They just did one or two spots before Dragon got a triangle choke locked in and KENTA got to the ropes, then Ishimori came in and he and KENTA started hitting Dragon with double-team moves. When we finally got something resembling that big face-off, the moment had passed and it fell kind of flat (and it didn't help that Eddie and Ishimori were doing their own thing on the outside at the same time... and what they were going came off as two guys who didn't quite understand how to have a ringside brawl).

The other two major spots that didn't work were Eddie and Ishimori's fighting spirit spot, which went one or two exchanges of big kicks too far, and Eddie and KENTA's big spot, which started off well but lost a lot of momentum when KENTA didn't get his shoulder down so the referee couldn't start counting right away, and then culminated in a big lariat by KENTA which came off as just a forced double-down spot. I know that most of what I have said here was negative, but most of the match really was great. It's just that, as far as thirty-minute NOAH matches go, this is probably one of the most disappointing.


GHC JR. HEAVYWEIGHT TAG TEAM TITLE MATCH:
Yoshinobu Kanemaru(c) vs. Jay Briscoe - 7.25/10

Good storytelling with both guys working the head, plus some very good false finishes. Great match.


MITSUHARU MISAWA & NAOMICHI MARUFUJI vs. KENTA KOBASHI & GO SHIOZAKI - 8.75/10

The crowd was super-hot for the all-time legends Misawa and Kobashi, as you would expect. If you want to understand why these two are all-time legends, watch the way they work something as simple as a surfboard (the knee to the back one, not the Lucha one) get the crowd into it. The match was the usual awesomeness from these guys in the mid-to-late-2000s. The show ended with loud chants of "PLEASE COME BACK!" from the fans.

Final Thoughts
This was a GREAT show from NOAH in front of a British crowd that was very excited to finally be getting an authentic Pro Wrestling NOAH show, featuring a rare trip outside of Japan from the likes of Misawa and Kobashi. The action was excellent, the show was easy to sit through, and the atmosphere was electric. Whatever next month's show is, it will have a tough act to follow.