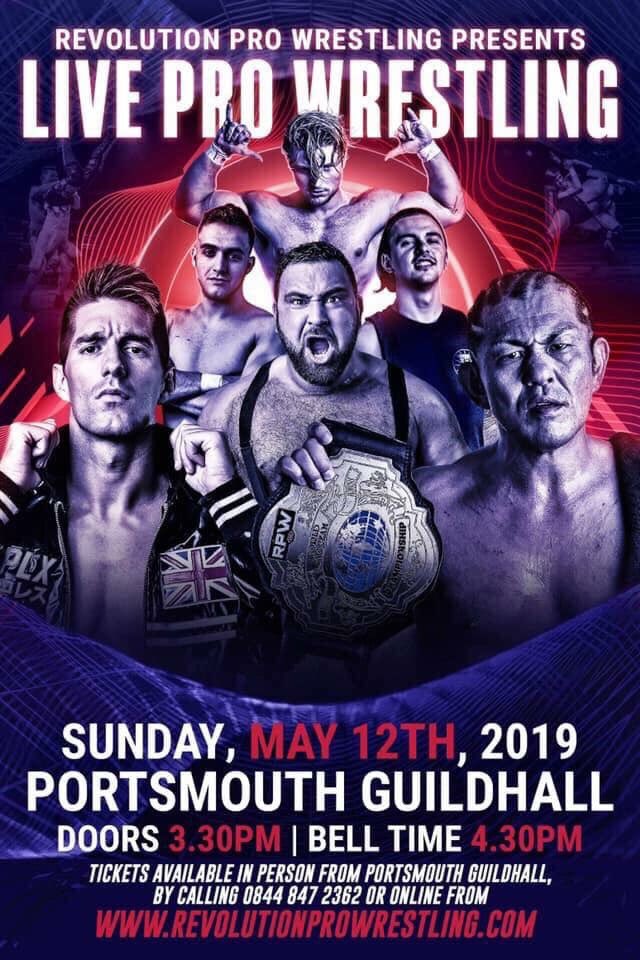 By Big Red Machine
From May 12, 2019

DAN MAGEE vs. JAMES MASON - 5.75/10

Fine clean babyface technical wrestling.


KENNETH HALFPENNY & SHAUN JACKSON vs. TEAM WHITE WOLF (Carlos Romo & A-Kid) - 7/10

Team White Wolf gave the Contenders a lot and the Contenders did not let them down. An excellent showing for these kids.

ZACK SABRE JR. PROMO - Good. Zack came out and claimed that his scheduled opponent for tonight, Kip Sabian, was too scared to face him. In reality, Sabian was injured by Rob Lias two days ago. Zack then started to bully Contender Brendan White at ringside until White stood up for himself and knocked Zack down, resulting in a match being made for later. I really like seeing the young-boys being allowed to stand up for themselves (as opposed to what we get in New Japan, which is basically abuse from Suzuki-Gun and the young-boys seemingly aren't allowed to defend themselves).


NICOLE MATTHEWS vs. ZOE LUCAS - 5.75/10

Zoe worked the leg a bit and got the win via roll-up with her feet on the ropes for illegal leverage.


MATT SYDAL vs. JOSH BODOM - 7.5/10

Both guys worked the head but Sydal picked up the win. A great match, especially for a match that didn't go much more than eleven minutes.


SHIGEHIRO IRIE vs. ARTEMIS SPENCER - 7/10

Lots of good athletic stuff and hard-hitting stuff. Irie wins because he's awesome.


ZACK SABRE JR. vs. BRENDAN WHITE - 6.75/10

Very good stuff, but I think it suffered from no one thinking White had a snowball's chance in hell of winning. That being said, Brendan White has looked pretty impressive in his match so far, and this feels like the kind of match that would be the first match on a career retrospective DVD of a decent-sized star.


MINORU SUZUKI vs. SHA SAMUELS - 3.5/10

Nine minutes of a mostly punch-kick-choke heel vs. heel match between minimal effort outside of Japan Suzuki and f*cking Sha Samuels? UCH. The last three minutes were good, but the rest of this was pretty damn boring. I guess the idea here was that we were supposed to enjoy seeing Suzuki beat up Samuels on the comeback, but the way they structured this made it feel like it was Suzuki exposing Samuels as not being a real tough guy, and his tough-guy aura is all that Samuels has because he's pretty f*cking boring in the ring and on the mic, so this basically killed him, and all for the sake of a guy isn't around very often and didn't need the help in the first place. Suzuki holding Samuels up in Piledriver position while squatting was impressive but also pointless.

Final Thoughts
A very meh show from RevPro. Some stuff delivered to a good level for the time it got, but almost all of the matches felt pretty pointless. I know wXw was also running this weekend and El Phantasmo had to go work NJPW, but it seems insane to me that they lost so much of the crew they had in for Epic Encounter 2019 just two days ago. This show is one you should skip.