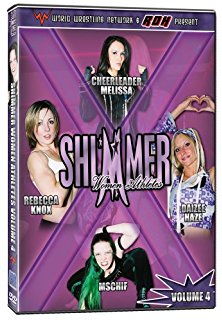 By Big Red Machine
From February 12, 2006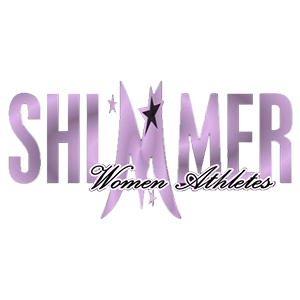 SHIMMER Vol. 4 (2/12/2006)- Berwyn, IL

AMBER O'NEAL vs. NIKKI ROXX- 5/10
Decent opener, with the crowd firmly on Nikki's side.

SHANTELLE TAYLOR vs. ANN BROOKSTONE- 4/10
Brookstone didn't even look like she was trying at times. It is amazing to think that Taylor was just nineteen at this point.

CINDY RODERGS & LORELEI LEE vs. THE EXPERIENCE (Lexi Fyfe & Malia Hosaka)- 5.75/10

ALLISON DANGER vs. TIANA RINGER- 5.75/10

REBECCA KNOX PROMO- good words... absolutely wooden delivery.

SARA DEL REY vs. RAIN- 6.75/10

FALLS COUNT ANYWHERE MATCH: Cheerleader Melissa vs. MsChif- a PERFECT 10/10!
These two women really brought the hatred and the violence. Some extremely awesome spots here. They took full advantage of the stipulation to do some cool and unique spots. Early on in the show, Allison Danger predicted that this could be "the most vicious match in SHIMMER HISTORY." It was... and 40 volumes later, it still is.

DAIZEE HAZE vs. REBECCA KNOX- 7/10.
Knox definitely has it. Her injury was very unfortunate.

ALLISON DANGER PROMO- good

Overall, a good show from SHIMMER with a PERFECT match between two of the promotion's most-heated rivals.