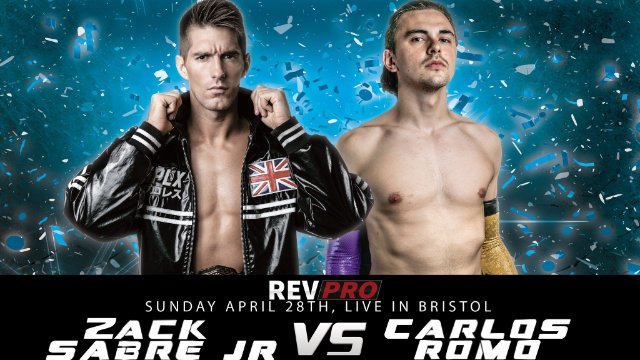 By Big Red Machine
From April 28, 2019

ROB LIAS vs. GABRIEL KIDD - 4.25/10

Lias worked the knee and got the win. Very good babyface/heel dynamics in this one.


DAN MAGEE & KURTIS CHAPMAN vs. KENNETH HALFPENNY & SHAUN JACKSON - 6.5/10

A good showing from all, but the previous batch of Contenders were the ones who (predictably) came away with the win over the current students.


RPW UNDISPUTED BRITISH WOMEN'S TITLE:
Zoe Lucas(c) vs. Charli Evans - 6.75/10

It was nice to see the women's title actually get some time for once (they got around fifteen minutes), but Charli Evans was a particularly bland babyface, and even the despicability of Zoe Lucas can only carry someone so far in a relatively cold title match like this.


A-KID vs. DAVID STARR - 8.75/10

This was twenty minutes of an excellent professional wrestling encounter in which both competitors showcased their proficiency at submissions, mat-wrestling, and throwing all kinds of strikes. This was OUTSTANDING!

DAVID STARR PROMO - A GREAT promo to build up to his RPW Undisputed British Cruiserweight Title defense against El Phantasmo at Epic Encounter 2019 in the first ladder match in RevPro history.


BRAD SLAYER vs. SHA SAMUELS - 4.25/10

This was a meh brawl. They fought on the outside for WAY too long without getting counted out, and while they hit each other hard throughout, it paled in comparison to the striking we saw in the previous match. I also really didn't like the finish. Brad Slayer is only wrestling his second match in RevPro and he lost the first one cleanly. If the idea was to get across to us that he once again put in a very good showing against a tough opponent only to come up short (and based on the way the announcers framed it, that certainly was the idea) then you don't need to protect him with a ref bump and a low blow! It also takes credibility away from Samuels if he always has to cheat to win.


KIP SABIAN vs. MICHAEL OKU - 6.5/10

A good athletic babyface vs. babyface match, but I was hoping for more from the promotions two big up-and-comers going fifteen minutes in the semi-main event.


ZACK SABRE JR. vs. CARLOS ROMO - 8/10

An awesome main event that did a heck of a job of building up over time. They made you think that Romo might actually pick up the upset win to set up a title shot and got you completely behind him... then had a finish vicious enough to actually make you happy that the referee stopped the match.

ZACK SABRE JR. PROMO - Good. He points out that he has beaten everyone and doesn't have any worthy challengers left. He's not wrong, either.

Final Thoughts
A great show from RevPro. While they didn't do much to move storylines along (pretty much everything they have in motion is set to blow off at one of the next two shows), they put on some damn good professional wrestling and gave everyone on the card the time to sink or swim based on their own abilities rather than being stuck for time.