NJPW New Japan Cup 2019: Day 9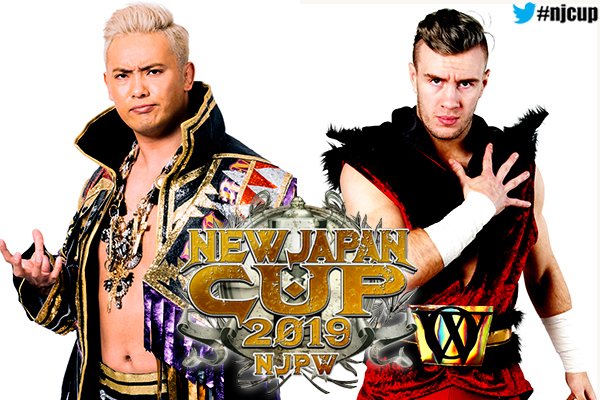 By Big Red Machine
From March 20, 2019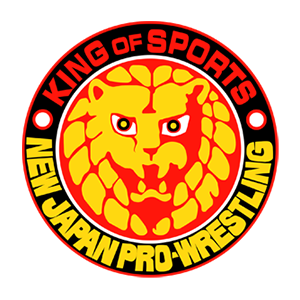 YUJI NAGATA, MANABU NAKANISHI, & YUYA UEMURA vs. SATOSHI KOJIMA, HIROYOSHI TENZAN, & YOTA TSUJI - 4.5/10
JUICE ROBINSON, MIKEY NICHOLLS, & RYUSUKE TAGUCHI vs. BULLET CLUB (Bad Luck Fale, Chase Owens, & Hikuleo) (w/Jado) - 4.75/10

Last week Taguchi was a credible wrestler in the second round of the New Japan Cup. This week, he's back to getting sodomized by Kendo sticks as a comedy spot. The rest of the match was fine for what it was. Copy and paste my previous statements being baffled as to why Mikey Nicholls is pinning Hikeleo. Chase Owens and Juice Robinson had a meh face-off after the match to build to their upcoming IWGP US Title match.


TOGI MAKABE, TOMOAKI HONMA, MICHAEL ELGIN, & TORU YANO vs. SUZUKI-GUN (Minoru Suzuki, Killer Elite Squad, & Taichi) - 0.25/10

Suzuki-Gun jump the bell on their opponents and all immediately toss them to the outside. This stuff on the outside lasted maybe thirty seconds, but damn everyone who isn't a legal participant is apparently already so exhausted that they can't even climb up onto the apron and are instead just standing around on floor by their corners, catching their breath. Come the f*ck on. Even my cardio is better than that.

We remained this way for a few minutes, and even when some of the heels finally got back up on the apron in their corner, the babyfaces just kept standing there on the floor. It even hit the point where when Suzuki-Gun made a tag, one guy ran across to knock Honma off the apron, and the other two had to run around the ring on the floor to attack Yano and Makabe.

We did get the usual "drag babyface into crowd and hit him with chair/railing" spot (which looked pathetically lame tonight), but at least this time they did it while stuff was happening in the ring so there was a reason the referee didn't see it. After that spot we just went back to everyone standing on the floor to watch instead of being up on the apron. Making this even worse is that Makabe- the victim of Suzuki's chair shots and who already has an injured back- looked no different doing this than he did before he was struck in his previously-injured back with a weapon.

Two seconds after talking about how unfair it was that Suzuki-Gun cheats, Kevin Kelly stops caring about said cheating- and the match in general- to joke with Excalibur about whether or no he would go to Taichi's birthday party.

Makabe got up on the apron maybe thirty seconds before it was time for him to get the hot tag from Elgin. Yano was still just wandering around rather than standing on the apron like a good teammate. More stuff happened. Suzuki tried to hit Honma with a Piledriver but Makabe made the save. That was pretty much the only good spot this match. By the way, Makabe didn't sell his back at all, which just makes me wonder what the point of Suzuki hitting him in the back with a chair even was if it's not going to be relevant in any way. Taichi pinned Honma with a Gedo Clutch after a low blow, putting a merciful end to this extremely boring wrestling match.


HIROOKI GOTO, KOTA IBUSHI, & REN NARITA vs. LOS INGOBERNABLES DE JAPON (Tetsuya Naito, Shingo Takagi, & BUSHI) - 4.75/10
COLT CABANA & TOA HENARE vs. LOS INGOBERNABLES DE JAPON (Sanada & EVIL) - 5.5/10
HIROSHI TANAHASHI & SHOTA UMINO vs. SUZUKI-GUN (Zack Sabre Jr. & TAKA Michinoku) - 5.75/10

Zack attacked the young-boys afterwards because Suzuki-Gun.

A NEW MEMBER OF BULLET CLUB IS "COMING SOON" - Because eleven guys in a stable just isn't enough. The internet tells me that this will be El Phantasmo.


NEW JAPAN CUP QUARTERFINAL MATCH:
YOSHI-HASHI vs. Tomohiro Ishii - 8/10

The second half of this match was awesome, but the first-half felt like it didn't really go anywhere because Ishii didn't really sell his neck or shoulders much after spending so much time in the Butterfly Lock and YOSHI-HASHI never went back to trying it, either. I guess that's actually something of a story about Ishii goading YOSHI-HASHI into playing his game, but so many guys in New Japan do the whole "strong style forearms and lariats exchange" that that you need to develop the story a lot of the course of the match for it to really feel out of the ordinary enough to stand out as something done for that specific purpose as opposed to something that was done just for the sake of being done.


NEW JAPAN CUP QUARTERFINAL MATCH:
Kazuchika Okada vs. Will Ospreay - 8.75/10

These guys did a WONDERFUL job of basically saying "how can we mix my match and your match?" and they did a wonderful job of it, coming up with exciting counters to each other's biggest stuff. Okada got the win, but showed his buddy a lot of respect after the match. This finish also presumably sets Okada up for a shot at Ospreay's NEVER Openweight Title. Hopefully they give Ospreay the win when that happens, as such a win would really elevate young Will to big show main event status.

Final Thoughts
This show was pretty much a worse version of what I expected it to be. The two matches that actually mattered were awesome, but the undercard was a lot worse and more boring than usual. Just watch the two top matches and save yourself the time.