By Big Red Machine
From July 26, 2008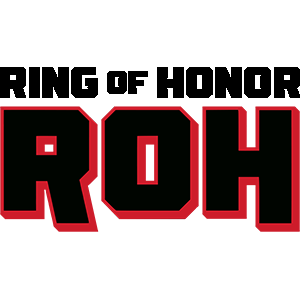 ROH New Horizons (7/26/2008)- Detroit, MI

BRISCOES & AGE OF THE FALL SEGMENT- okay

THE BRISCOE BROTHERS vs. MITCH FRANKLIN & SILAS YOUNG- Squash.

BRISCOE BROTHERS VIDEO PACKAGE- dumb.

FOUR CORNER SURVIVAL MATCH: Delirious vs. Erick Stevens vs. Ruckus vs. Shane Hagadorn (w/Sweet N' Sour Inc.)- 5.25/10

SEGMENT OF PEOPLE HAVING PROBLEMS WITH THE AGE OF THE FALL- good brawl, and great promos by both Aries and Steen.

NO DISQUALIFICATION MATCH: The Necro Butcher vs. Kevin Steen- 6.5/10
Short but VIOLENT.

ADAM PEARCE PROMO- very good

CHRIS HERO & GO SHIOZAKI (w/Sweet N' Sour Inc.) vs. NAOMICHI MARUFUJI & RODERICK STRONG (w/Lance Storm)- 6.75/10.
Good aftermath.

BRENT ALBRIGHT PROMO- GREAT!

ROH WORLD TITLE MATCH: Nigel McGuinness(c) vs. Claudio Castagnoli)- 8/10
An awesome match, with some great nearfalls.

BRYAN DANIELSON vs. TYLER BLACK (w/Jimmy Jacobs)- 9/10
FREAKIN' AMAZING!

ARIES & JACOBS BRAWL- awesome stuff, and great build up to the match involving Necro at Death Before Dishonor VI

Bonus Matches:

KENNY OMEGA vs. SILAS YOUNG- 5/10
This was definitely one of those cases where Gabe told them "you have five minutes. Go out there and impress me." And they did.

HONOR RUMBLE FOR A FUTURE SHOT AT THE ROH WORLD TITLE- 4.25/10
This was not very good at all. It's first major problem was the complete and total lack of star-power. The only people with a believable shot of winning were the Briscoes, Necro, and Erick Stevens (and two of those four were gone very early on). Most of the rest of the people in the match were either students, Bushwhacker Luke, Sara Del Rey, or mid-carders like Delirious and Ruckus. Secondly, of course, we come to the major problem of how in the hell Nigel became a part of this match. He doesn't have any booking power, and it makes no sense for him to be a part of this match. Some of the stuff in the match was good, such as the stuff at the end with Nigel and Ruckus, the stuff with Rhett Titus, Daizee Haze, and Delirious, and the all of the stuff with Sara Del Rey and Bobby Dempsey, but a few good moments weren't even close to enough to save this match.

Overall, a great show from ROH, especially the PPV portion of it.