PROGRESS Chapter 78: 24 Hour PROGRESS People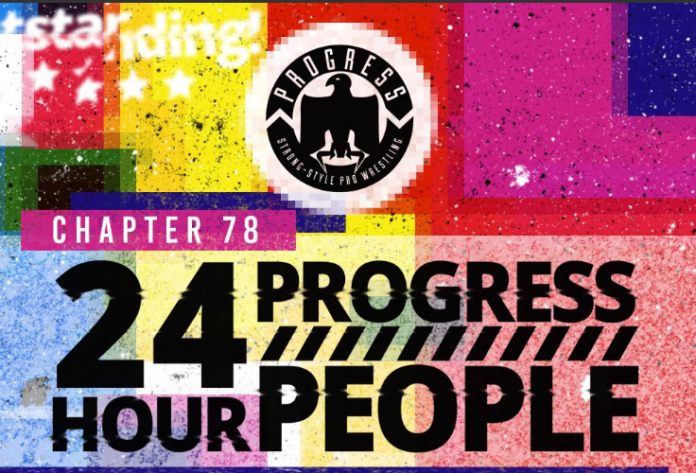 By Big Red Machine
From November 11, 2018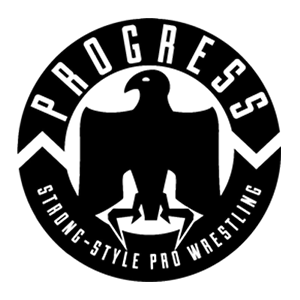 "SPEEDBALL" MIKE BAILEY vs. EDDIE DENNIS - 6.75/10

Dennis started things off with a cheap-shot. We should expected no better from him. These two proceeded to have a great opener, with the big story being whether or not Dennis could avoid Speedball's attempts at his big, high-risk moves. Speedball is one of those guys whose long-term health I really, really worry about. His knee are going to be shot by the time he's thirty-five.


LANA AUSTIN vs. ISLA DAWN - 5.75/10

I still don't get this whole "witch" thing with Isla Dawn, but as long as she keeps using an Electric Chair Suplex, I'll be happy enough with her. That's such an underutilized move, and I am so happy to see someone using it as a finisher. Also, can we get some sort of "ISLA'S GONNA HEX YOU!" chant going? Please?


CHRIS RIDGEWAY vs. JORDAN DEVLIN - 8/10

An EXCELLENT ten-minute match that got a well-deserved standing ovation.

POST-MATCH SEGMENT - Good. Paul Robinson came out and cut a promo in which he called Ridgeway a "pretty-boy" who "doesn't know what it's like to be a hard man" and said he wanted to fight him. He was very angry and yelled a lot. Meanwhile the crowd called him an "Essex wanker," so I'm going to guess there is some heat between Essex and Manchester.


ILJA DRAGUNOV vs. DAVID STARR - 7.75/10

These two were having exactly the sort of hard-hitting and ANGRY match you'd expect them to have, when, during a big double-down, Travis Banks made his big return from injury and attacked both guys. While the non-finish was frustrating, they did a good job of making it feel like Banks should be the target of our ire rather than the bookers (this is the sort of thing you can get away with when you don't do f*ck finishes very often) and we should get several excellent match-ups coming out of this. Starr and Dragunov had something of a respectful confrontation at the end of this, and Starr left Ilja in the ring to soak up the adoration of the crowd.


PROGRESS TAG TEAM TITLE MATCH:
Aussie Open(c) vs. CTK (Chris Brookes & Timothy Thatcher) - 8.25/10

More awesome tag team wrestling from some guys who have been having awesome tag team matches quite a bit this year.


PROGRESS ATLAS TITLE MATCH:
Trent Seven(c) vs. Zack Gibson (w/James Drake) - no rating, interesting segment.

They spent A LOT of time talking before this match. It wasn't bad, but it was WAY too long. Some of this needling included Gibson making fun of Seven for losing to Riddle in six seconds in last year's Super Strong Style Sixteen tournament. After this exchange of not-so-pleasantries, the bell rang and Seven caught Gibson with a crossbody... and got the pin in five seconds.

Gibson appeared absolutely shattered by this loss, and got into a shoving match with Drake, but they still left together.


PROGRESS WORLD TITLE MATCH:
WALTER(c) vs. Mark Haskins (w/Vicky Haskins) - 8.75/10

The video package did a good job of setting up the story of the match by explaining to us the significance of working over Haskin's neck. WALTER did work over said neck, while Haskins worked over whatever part of WALTER's body he could. The fans were going NUTS for Haskins, and WALTER played his role wonderfully as well.

Final Thoughts
Another AWESOME show from PROGRESS, who are pretty quietly having a pretty darn good year. The main event of the next show follows up with Banks vs. Starr, so I'm quite excited for that. But even if you're not excited for that match, you should definitely make an effort to check this show out.