PWG Battle of Los Angeles 2018: Stage 2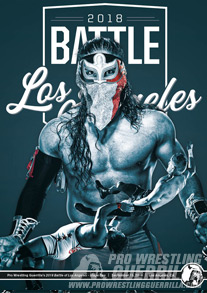 By Big Red Machine
From September 15, 2018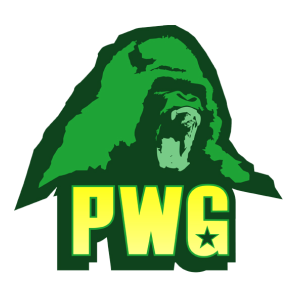 BATTLE OF LOS ANGELES FIRST ROUND MATCH:
Trevor Lee vs. Marko Stunt - 6.5/10

They told their big vs. little story extremely well. You should believe the hype about Mark Stunt.


BATTLE OF LOS ANGELES FIRST ROUND MATCH:
Jonah Rock vs. Sammy Guevara - 4/10

They started to tell a story ab out the size and strength differential between, but then, about three minutes in, Guevara just picked the gigantic Jonah Rock up for a Samoan Drop. Later, Guevara grabbed a mic and told us that the next "spot" was going to be him locking in a "rest hold" which would be "very boring" and that we should all use this time to go to YouTube and subscribe to his channel. There was a way to phrase this that wouldn't have broken kayfabe, but using the terms "spot" and especially "rest hold" were not the way to do it.

The rest of the match was a bunch of spots. There was a balcony dive, if you like that sort of thing in a totally random match when it should have been a count-out. I would also like to note that they did a spot where Guevara hit a Canadian Destroyer, followed by his finisher. He tapped out less than forty seconds later.


BATTLE OF LOS ANGELES FIRST ROUND MATCH:
Robbie Eagles vs. DJ Z - 7/10

This was a great match that started off as an athletic contest, which all built to a finish of Eagles working over DJ Z's leg (including a 450 onto the leg, which is a spot I'm a huge mark for) so DJ Z couldn't do his athletic stuff anymore, then getting the submission win.


BATTLE OF LOS ANGELES FIRST ROUND MATCH:
Darby Allin vs. Jeff Cobb - 7.75/10

This was another big vs. small match, but with the usual Darby Allin twist of "the small guy is willing to throw himself at his opponent, no matter the risk to himself." Cobb was an excellent choice of opponent for Darby due to his massive girth and strength, making Darby's task that much harder. I don't know if anyone else felt this way, but on the finish, I felt Cobb was visibly playing possum and really trying to sucker Darby in to take that big risk that led to Cobb being able to the win with a maneuver we usually don't see as a finish, but which worked perfectly with this unique situation.


BATTLE OF LOS ANGELES FIRST ROUND MATCH:
Ilja Dragunov vs. Shingo Takagi - 8.25/10

This was an emotion-heavy slugfest between two of the best in the world at that style. They also some other little stories in there like the different stuff Ilja could do out of the set-up for the spinning backfist and Shingo's attempts to adapt. There was a Death Valley Driver in the beginning and a German Suplex at the end that didn't look good at all, but other than that, this match was AWESOME.


BATTLE OF LOS ANGELES FIRST ROUND MATCH:
Timothy Thatcher vs. WALTER - 8/10

WALTER offered a handshake in the beginning but Thatcher waved it off. Not cool, Tim. This resulted in them having quite the intense match (although they probably would have had an intense match anyway), with both guys working over the head. It's WALTER vs. Thatcher, so as you can probably guess, it was awesome.


ZACHARY WENTZ, DEZMOND XAVIER, & CIMA vs. BANDIDO, FLAMITA & REY HORUS - 8.5/10

Your usual Dragon Gate six-man craziness, but with more selling, and unlike Guevara's match, there was nothing stupid in here. If a match is going to be Lucha Rules, it'd be nice if they told us first (and even then, three guys stacking up for the pinfall is over the line to me).

Final Thoughts
Another awesome night of BOLA from PWG. While nothing was on the level of last night's main event, I think the action tonight was better overall. Hopefully tomorrow night is even better.