ECW Living Dangerously 1999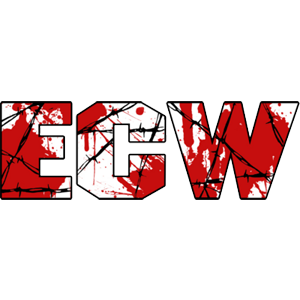 By Big Red Machine
From March 21, 1999
Discussion
ECW Living Dangerously 1999 (3/21/1999)-Asbury Park, NJ

TAZ PROMO- AWESOME!

SUPER CRAZY vs. YOSHIHIRO TAJIRI- 6/10
Good, athletic opener.

RVD & FONZIE (& SABU) PROMO- good

STEVE CORINO vs. BALLS MAHONEY (w/Axl Rotten)- 3.25/10
Very short

ANTIFAZ DEL NORTE vs. LITTLE GUIDO (w/Sal E. Graziano)- 5/10
The aftermath with the FBI break-up was eh.

ECW TV TITLE MATCH: Rob Van Dam(c) (w/Bill Alfonzo) vs. Jerry Lynn- 8.5/10
An absolutely awesome match. Just plain amazing. This is required watching simply because the true beauty of the RVD vs. Lynn matches is that watching them in order tells an amazing overarching story of innovation and one-upping. I really hated the whole thing about Lynn winning via "referee's decision," though. When the hell has that ever been brought up in a draw (aside from certain instances where it was the specific gimmck of the match, such as at WrestleWar 89 or ROH's 8th Anniversary Show)? That's right: Never. So why is it being brought up now, all of a sudden? (edited later: at least they addressed this unusualness later on in the show)

NEW JACK vs. MUSTAFA- 0.75/10.
This was a complete and total garbage match, and there wasn't even one point during or even before the match that you thought that Mustafa had a snowball's chance in hell of winning this match. The only thing here I liked was New Jack taping Mustafa to the table before diving. If the Dudleys were going to come out and beat New Jack down, why didn't they do it DURING the match? It did, however, transition well into...

THE DUDLEY BOYZ (w/Sign Guy Dudley & Joel Gertner) vs. SPIKE DUDLEY & NOVA- no rating. Good segment. Sid is over like a stripper at a frat party.

TOMMY DREAMER & SHANE DOUGLAS (w/Francine) vs. THE IMPACT PLAYERS (w/Jason Knight, Jazz, & "Beulah McGillicutty")- 7.5/10

ROB VAN DAM PROMO- great

FALLS COUNT ANYWHERE EXTREME DEATH MATCH TO UNIFY THE ECW WORLD HEAVYWEIGHT TITLE AND THE FTW HEAVYWEIGHT TITLE: Taz(c) vs. Sabu(c) (w/Bill Alfonzo)- 8.25/10
Awesome grudge match.

Overall, a pretty good show from ECW, with the top matches all delivering. Just skip New Jack vs. Mustafa and you will definitely have a good time watching this show.
LATEST REVIEWS