NJPW Road to Destruction 2018: Day 2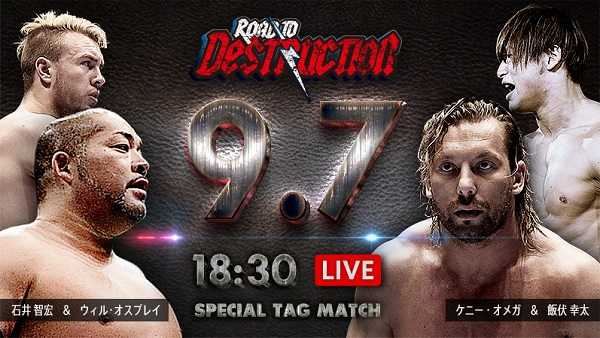 By Big Red Machine
From September 07, 2018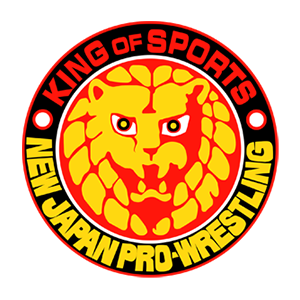 REN NARITA & SHOTA UMINO vs. BULLET CLUB (Chase Owens & Yujiro Takahashi) - 5/10
AYATO YOSHIDA, MICHAEL ELGIN, JUICE ROBINSON, & DAVID FINLAY JR. vs. BULLET CLUB FIRING SQUAD - 4.5/10
TOA HENARE vs. TRENT BERRETA - 6.75/10

Holy sh*t a singles match! And holy sh*t that finishing sequence!


CHAOS (Hirooki Goto & Gedo) vs. SUZUKI-GUN (TAKA Michinoku & Taichi) (w/Miho Abe) - 3/10

Suzuki-Gun jumped the bell on their opponents. Taichi then hit and choked Goto with his microphone stand right in front of the referee but somehow was not DQed for this. The usual Suzuki-Gun "let's go into the crowd to kill time whoops I mean 'brawl'" sh*t happened and was just as boring and pointless as usual. The babyfaces made a comeback and won.


LOS INGIOBERNABLES DE JAPON vs. SUZUKI-GUN (Minoru Suzuki, El Desperado, Yoshinobu Kanemaru, & Takaashi Iizuka) - DUD!

Naito, like a dumbass, turned his back on Suzuki, who immediately attacked him from behind to start things off. The wound up in the crowd. Suzuki then either choked Naito or hit his arm with weapons for about fourteen straight eternities. Between their feud earlier this year that went on for months longer than it needed to and now this match, I have zero desire to see these two wrestle ever again. I'd even extend that to their entire factions, with a possible exception for Suzuki vs. Sanada.

Oh my G-d, Naito has been getting beaten up in Suzuki-Gun's corner for several minutes now, during which we have seen neither hide nor hair of any member of LIJ. Did they all run away?

Eventually a hot tag was made, but I was well past the point of caring by that point. More of the same stupid Suzuki-Gun sh*t happened. There were one or two good spots towards the end, but other than that, this was terrible and frustrating. I am so f*cking done with Suzuki-Gun and their referee shenanigans and assorted stupid bullsh*t at this point. Keep Suzuki, keep El Desperado, keep ZSJ, keep TAKA, and keep K.E.S., but the rest of the group can (and should) go.


HIROSHI TANANASHI, TOMOAKI HONMA, & TOGI MAKABE vs. CHAOS (Toru Yano, YOSHI-HASHI, & KAZUCHIKA OKADA) - 7/10
GOLDEN LOVERS vs. CHAOS (Tomohiro Ishii & Will Ospreay) - a PERFECT 10/10!

Almost unbelievable moves done unbelievably well.

Final Thoughts
This was a one-match show from New Japan. That is kind of to be expected from a "Road to..." show, but the undercard on this one felt worse than most. Thankfully the main event made up for that by being a lot better than most.