NJPW G1 Climax 28: Day 10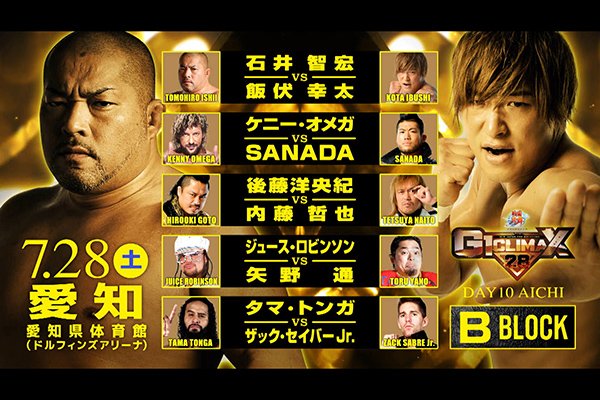 By Big Red Machine
From July 28, 2018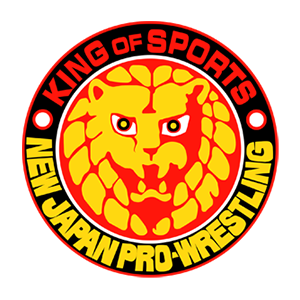 TOGI MAKABE & TOA HENARE vs. BULLET CLUB FIRING SQUAD (Tanga Loa & Bad Luck Fale) - 5/10
CHAOS (Jay White & Yoh) vs. BULLET CLUB (Adam Page & Chase Owens) - 5/10

The stuff between White and Page was good. White attacked Owens after the match.


SUZUKI-GUN (Minoru Suzuki & El Desperado) vs. LOS INGOBERNABLES DE JAPON (EVIL & BUSHI) - DUD!

Suzuki-Gun jumped the bell on their opponents, but EVIL was walking right towards the Suzuki with the obvious intent of getting in his face so it's hard to blame them this time. They did your stupid Suzuki-Gun crowd-brawling weapon-use bullsh*t. The match didn't get much better after that.


HIROSHI TANAHASHI & SHOTA UMINO vs. CHAOS (YOSHI-HASHI & Sho) - 4.5/10
MICHAEL ELGIN & DAVID FINLAY JR. vs. CHAOS (Kazuchika Okada & Gedo) - 4.75/10
BLOCK B MATCH:
Zack Sabre Jr.(4) (w/TAKA Michinoku) vs. Tama Tonga(2) (w/Tanga Loa) - 3.5/10

Interference, ref bump, DQ. Same old story. And it's almost a shame because they had one or two clever spots in here that are now totally wasted because they easily could have been spots that actually mattered in a match instead of being used in a match where the finish is just going to be Fale running in for the DQ.


BLOCK B MATCH:
Toru Yano(2) vs. Juice Robinson(0) - 4/10

Yano taped Juice's arm to the barricade, then shoved the referee so he could hit Juice's arm with a chair. How is this not heel behavior?

They did some goofy Yano stuff and did some serious stuff. Thankfully, Juice won.


BLOCK B MATCH:
Kota Ibushi(4) vs. Tomohiro Ishii(4) - 2.25/10

They were on the outside for long enough for Kota to do a balcony dive and yet the referee made no effort to count them out. We get ref bumps in half of the match already so if you want to do a balcony dive why not do a ref bump here so that you have some explanation for why the referee made no effort to do his job?

They got back to the ring and Ishii soon took over, making the big spot worthless. Kota then started no-selling everything, including an Avalanche Ishii Driller. After the no-selling the Avalanche Ishii Driller, Ibushi no-sold a German Suplex... but then, when Ishii went for a Dragon Suplex, apparently Kota knew that a third bump on his head would be too much for him so he decided to flip out of it and land on his feet. He threw a lariat and now of course Ishii is no-selling, too. He no-sells a suplex, then some strikes, then Kota hits a Pele kick and their both dead.

Their invincibility power-ups having now apparently worn off, they're selling strikes now. Kota then lawn-darted Ishii into the corner. From there it was time for a series of that awful crap where you'll get several slapping (or similar) exchanges where they strikes get harder but then when someone goes down the other guy decides that instead of capitalizing on this advantage, he's just going to paintbrush the other guy for no real reason.

The last few minutes of this got pretty good, although Ishii's picking himself up after Kota hit him with a Brainbuster, then kicking out at one of Kota's next pin after a big move both felt like they didn't mean anything because of all of the pointless no-selling earlier. Basically, this match was your stereotypical atrocious slap-a-lot Tomohiro Ishii no-selling Dave Meltzer fighting spirit five stars off-brand wrestling psychology substitute puro sh*t, with three AWESOME minutes stapled on at the end.


BLOCK B MATCH:
Tetsuya Naito(6) vs. Hirooki Goto(4) - 8/10

Lots of work on the head by both guys, but there were times where I felt my interest slipping rapidly. They always managed to get it back, but I was definitely ready for the match to end by the time they ended it. The finishing sequence was Destino for a nearfall followed by Destino for a pin, which I'm pretty sure has already been done at least once in this tournament, so it's possible they're trying to get that particular sequence over for a big spot down the line.


BLOCK B MATCH:
Kenny Omega(8) vs. Sanada(6) - 8/10

Omega started off by messing with Sanada's mohawk, which is usually a great way to get heat. Kenny first worked over Sanada's knee then transitioned to his head. Sanada eventually caught Kenny in Skull End, but then let the hold go the try for his moonsault but Kenny got out of the way. Then, moments, later, Sanada was able to lock Skull End in again... and the f*cking moron let Kenny go so he could try the moonsault again. He didn't hit the moonsault this time, either. In fact, instead of landing on his feet, this time he landed right on his face. Serves him right. Kenny soon made a comeback and hit the One-Winged Angel for the win. Like I said, it serves Sanada right.

Final Thoughts
A mostly bad show from New Japan that was saved from total scorn by the top two matches, and even those were disappointing considering what we'd expect from those four guys, and especially in a G1. Hopefully Block A does better tomorrow night.