CEO x NJPW When Worlds Collide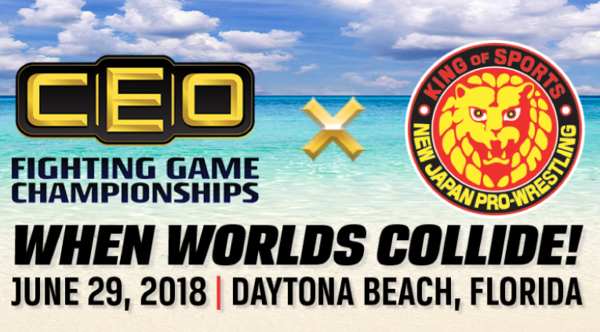 By Big Red Machine
From June 29, 2018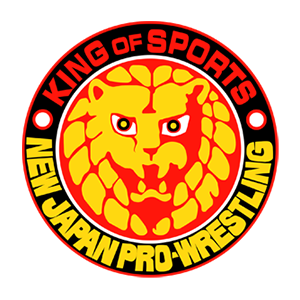 AARON EPIC vs. CHASYN RANCE - 5.5/10

Good for the time it got.

MICHAEL NAKAZAWA PROMO - Good standard evil foreigner promo, but he did an excellent job of also being entertaining, so I still wanted to see him beat but wasn't bored and frustrated while he repeated the same standard, dull talking points we've heard for years. He makes an opening challenge, resulting in...


MICHAEL NAKAZAWA vs. ADAM SCHMIDT - no rating, extremely fun segment.
MICHAEL NAKAZAWA vs. ALEX JEBAILEY - no rating, fine comedy match.
JUSHIN "THUNDER" LIGER vs. ROCKY ROMERO - 5.75/10

Rocky did his Rocky stuff, Liger did his Liger stuff, Liger won.


DAVID FINLAY JR. & JUICE ROBINSON vs. THE GUERRILLAS OF DESTINY - 4.75/10

Nothing to say here other than it wasn't very interesting. The last few minutes were good, but the first two thirds or so of the match were very boring.


JEFF COBB vs. CHASE OWENS - 5/10

An okay match elevated by a good last few minutes. The idea here was to get Cobb over, but if you're going to do that, just have him squash someone.


ROPPONGI 3K vs. DRAGON LEE & RYUSUKE TAGUCHI - 7.25/10

This was a great match that could have been awesome, except that Dragon Lee forgot to sell. It's really a shame because Roppongi 3K decided to work heel tonight and they looked absolutely vicious... and all of that stuff was wasted because Dragon Lee had to do his running stuff instead of selling his knee at all. Taguchi was great throughout, and they had a heck of a finishing sequence of countered roll-ups.


GOLDEN LOVERS vs. LOS INGOBERNABLES DE JAPON (Tetsuya Naito & Hiromu Takahashi) - 8.25/10

You could tell they were holding back, but these guys are good enough and athletic enough that even when holding back, they can give you an awesome match. And even in a match where they're holding back, we still got Hiromu giving Ibushi a sunset flip powerbomb to the outside on which Kota almost died.

Final Thoughts
This was a wacky little show from... New Japan, I guess? Kenny Omega? Either way, it's nothing you should really feel compelled to see, as the main event is really the only thing worth your time, and most of the other matches are rather dull. If you feel compelled to see what a heel Roppongi 3K would look like then check that match out, too, and the Nakazawa stuff was fun, but really this was just a random show that happened to have some big New Japan names in the main event.