RevPro Epic Encounter 2018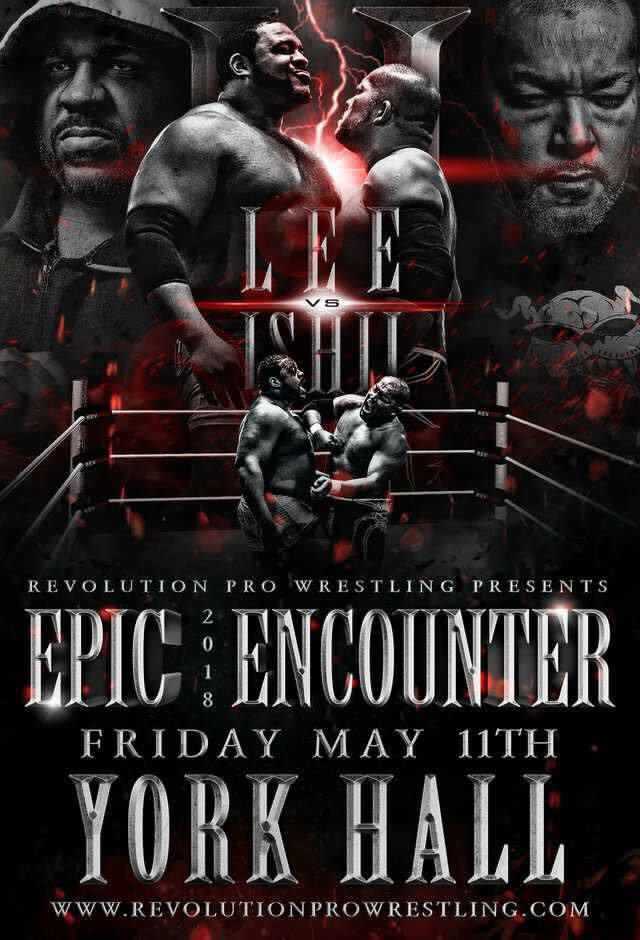 By Big Red Machine
From May 11, 2018

SHANE STRICKLAND vs. ADAM BROOKS - 7/10

A great opener and HOLY SH*T WHAT A FINISH!


FRED YEHI vs. JOSH BODOM - 7/10

Another great match. Yehi has now added some elbows to the head to the Koji Clutch. It's wonderfully vicious. A big win for Fred here in his RevPro debut.

POST-MATCH SEGMENT - Good. Bodom assaulted Yehi after the match... and all of the fans were behind Bodom? WTF, guys? Dan Magee came out with the referees to break things up but Bodom attacked him, too.

DAVID STARR PROMO - He cuts a promo saying the fans should support him, who has committed to RevPro, as opposed to guys like "Danny Burch" who haven't. He also demanded a new referee for his match because he thinks the one assigned to it is out to screw him. His ranting went on for way too long. He did manage to get the referee replaced with this own "personal referee." This seems suspicious. Hopefully he won't make a biased call in the...


RPW UNDISPUTED BRITISH CRUISERWEIGHT TITLE MATCH:
Kurtis Chapman(c) vs. David Starr - 6.75/10

Another great match, although the terrible way they've booked Chapman since he won the belt made it hard for me to get into him as a worthy champion who I wanted to see retain the title. They did a good job with the story of Starr not respecting Chapman and treating him like he's basically just a young-boy, but even that makes him feel like someone who never should have been champion in the first place. I greatly enjoyed how they made the referee (Shane Mercer) feel biased towards Starr without actually having him do anything like count at speeds.


THE CHOSEN BROS. vs. AUSSIE OPEN - 7.25/10

A great tag team match with a very exciting last few minutes. Aussie Open pick up a win here that feels like real step up for them.


EL PHANTASMO vs. WILL OSPREAY - 8/10

An awesome established star vs. underdog match, with the fans firmly behind the underdog. There were one or two spots that looked bad, but they told the story of Ospreay working over El Phantasmo's head very well, had some very cool-looking spots, and definitely elevated El Phantasmo even though he lost (and Ospreay showing him respect after the match certainly helped with that).


RPW UNDISPUTED BRITISH TAG TEAM TITLE MATCH:
Suzuki-Gun (Minoru Suzuki & Zack Sabre Jr.)(c) vs. CCK (Chris Brookes & Travis Banks) - 8.25/10

CCK jumped the bell on Suzuki-Gun, which I'm fine with because Suzuki-Gun does it to everyone else, so it's a "kill or be killed" kind of situation. Suzuki refused to break an armbar when Brookes was in the ropes and was not DQed, even after the ref counted to five. The ref then tried to pull Suzuki off of Brookes so Suzuki PUT THE REFEREE IN AN ARMBAR... AND STILL WAS NOT DISQUALIFIED.

Other than that one pointless and inexplicably stupid spot, this an awesome tag team match. They pretty much took the standard tag team formula with some very strong-style periods mixed in. Brookes in particular shined as the babyface in peril. The only other thing I didn't like was Suzuki's lack of selling of CCK's strikes. I get the psychology behind it and I understand that that's a common attitude from puro wrestlers or guys (Samoa Joe in particular) who take a lot of inspiration from puro, but I don't like it one bit. It's pro wrestling. Sell the guy's strikes. It made CCK look bad to the point that the crowd was laughing at them.


RPW UNDISPUTED BRITISH HEAVYWEIGHT TITLE MATCH:
Tomohiro Ishii(c) vs. Keith Lee - 9/10

These two big bulls had one hell of a hoss fight! Like their match last year, they showed some excellent fighting spirit, sold very well, and just beat the hell out of each other. This is the sort of match that makes your title look like the most important thing in the world.

Final Thoughts
An AWESOME show from RevPro, with great wrestling from the first match all the way through to the last, culminating in an amazing main event. Adam Brooks continues to win, Fred Yehi wins in his debut and immediately gets an angle, Aussie Open feel like the right guys to take the tag belts from Suzuki-Gun after tonight's big win, El Phantasmo's rise continues, David Starr's angle kicks into high gear with his victory here, and the main event was brilliant. What more could you ask for?